Joy Taylor was previously married to American former baseball player Richard Giannotti. Whether or not she dated anyone before then is unknown but after her marriage crashed, she started dating Earl Watson, a former NBA point guard-turned-coach. They got engaged in 2019 but unfortunately, they never made it to the altar.
An American radio personality and television host, Joy Taylor became popular as the moderator of the Fox Sports 1 program, Skip and Shannon: Undisputed. Long before that, however, the Barry University graduate had made strides in the world of sports journalism.
She began honing her craft in college for her university's radio station before getting to host one of the top-rated shows on a popular Miami radio station. It did not take long before bigger outfits like CBSSports.com and Fox Sports took notice of her talents and quickly signed her up to join their networks.
Apart from her career exploits, Joy Taylor also has an interesting personal life. She hails from a sports family that has produced a Pro Football Hall of Famer. She has also been romantically involved with sportsmen, including her first husband Richard Giannotti.
After her marriage with Richard packed up, Joy found love again in the arms of Earl Watson but it still ended in a breakup. All of these have left those who keep up with the life of the Fox news update anchor wondering what caused her failed relationships.
Joy Taylor and Richard Giannotti Met In 2014 and Started Dating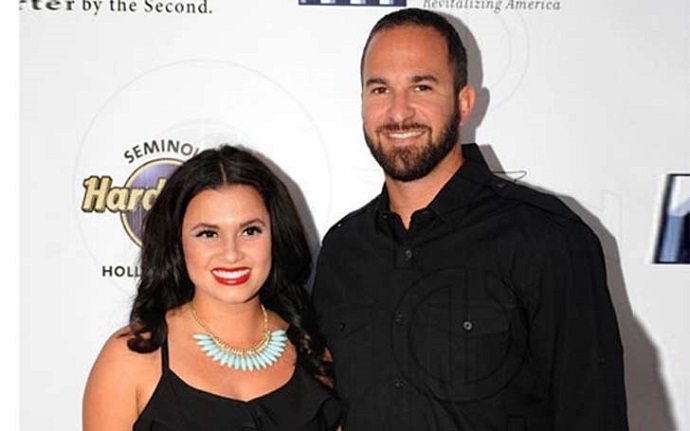 Not much was known about Joy Taylor's love life until it emerged that she was romantically involved with Richard Giannotti. Given her fame, people became very curious to learn more about the man in her life and it was soon uncovered that he is a former baseball player for the Los Angeles Angels who now works as a financial advisor and sports analyst.
From what we gathered, Richard was a student of St. Thomas Aquinas High School located in Ft. Lauderdale, Florida. He would later attend the University of Miami; it was from the institution that he obtained his degree in Business Administration.
He played baseball for the University of Miami and began his professional career when he was drafted by the Anaheim Angels in 2004. He would go on to play for various teams for nine years before he decided to become a financial advisor. Richard would then found an asset management company based in Fort Lauderdale, Florida.
Details of how Joy Taylor and Richard Giannotti began their relationship are quite sketchy, but it has been reported on several platforms that their love story began in 2014. As the story goes, the two met for the first time at a conference in 2014 and got talking. It is assumed that they quickly became friends and started a relationship shortly afterward.
They Got Married In February 2016 And Parted Ways The Following Year
Probably in a bid to protect themselves from the scrutiny that would follow if the public gets to learn about their relationship, Joy and Richard decided to keep their relationship a secret. It remained so all the while they dated but it was only a matter of time before the public caught wind of it.
This happened in 2016 when their wedding photos surfaced. According to reports, Joy and Richard exchanged marital vows on the 13th of February that same year and the event happened in Fort Lauderdale, Florida. But then, theirs wasn't a marriage that was meant to witness two years. The union endured until 2017 when it was reported that they had parted ways.
No further details were provided on why the pair decided to call it quits. But it has been speculated in some quarters that it might have had something to do with Taylor's career which required her to relocate to Los Angeles.
Whatever be the case, it is believed that the decision to part ways was a mutual one as they reportedly had an amicable divorce. There were no reports about fighting over sharing their property and they had no child together, so there was also no child custody battle.
Joy Taylor Began Dating Earl Watson After Her First Marriage Came to an End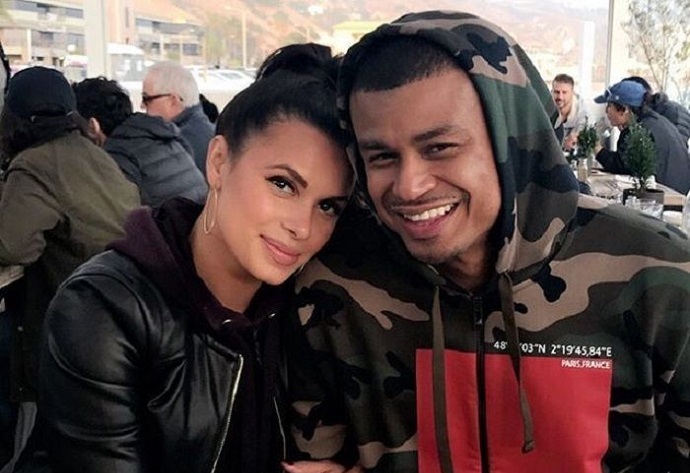 After the collapse of her marriage to Giannotti, Joy Taylor moved on to date Earl Watson, a former NBA point guard turned coach. They began dating in 2018 and like her, Watson is also a divorcee. He was previously married to actress Jennifer Freeman and they have a daughter named Isabella Amora Watson. The union ended in August 2010 and the divorce was finalized in 2015.
Taylor and her new boyfriend announced their engagement a few months after they began dating in September 2018. While many congratulated them, it was suspected in some quarters that the two had been dating longer than the public knew. And with that, people wondered if their relationship had anything to do with the unexpected end of Joy's marriage to Richard.
Joy and Earl wouldn't let any of that bother them as they began getting ready for their future together as a couple. Sometime in January 2019, it circulated that the two had purchased a house together for $2.75 million in Encino, California. It was a contemporary-styled home of about 5,000 square feet of living space with 5.5 bathrooms and five bedrooms.
They Called Off Their Engagement In November 2019
About a year after Joy Taylor and Earl Watson got engaged, in November 2019 to be precise, they announced that they had called off their engagement and were parting ways. As expected, people wanted to know why they called off their engagement but neither Joy nor Earl was forthcoming with any information.
Leaving the public to speculate on the reason behind their breakup, some platforms have come to suggest it was because of the domestic violence the journalist suffered. As far as we can tell, this is not true. While the journalist revealed in an episode of Undisputed that she was a victim of domestic violence, she made the revelation in 2017. She only began dating Earl in 2018.
Who Is Taylor Watson Dating Now?
Since her relationship with Earl Watson came to an end, much has not been heard of Joy Taylor's love life. As such, it is believed that the Fox Sports news update anchor is single and focusing on her career.
While we don't have any report that suggests otherwise, it is imperative to point out that the public didn't know she was dating Richard until she got married to him. So it is totally possible that the media personality is dating someone but keeping it a secret.