Jorge Ramos is one personality with a mixed bag of fortunes. Career-wise, the Mexican-American journalist is the most influential Spanish language anchor in America. He has won several honors and is renowned for his hard-hitting interviews. However, when it comes to Ramos' personal life, it is a different ballgame as he has endured two divorces, as well as other failed relationships. All these raise the inevitable questions about what transpired and whether the renowned journalist is somehow at fault in his failed marriages.
Who Is Jorge Ramos and Where Was He Born?
Jorge Gilberto Ramos Avalos was born on the 16th of March 1958. He was born into a core Roman Catholic family comprising of his architect father, his mother, Julia Maria Calderon, as well as some siblings. Ramos grew up in Mexico City and completed his high school education at a Roman Catholic institution. According to his own accounts, he was abused by the priest in charge but did not let this suffering derail his life. He completed his higher education and earned a degree in Communications at the Ibero-American University, Mexico, in 1981.
He subsequently went on to obtain a Masters in International Studies from the University of Miami, as well as a post-graduate certificate, in Broadcast Journalism, from UCLA. Jorge Ramos commenced his career in his early 20s, working for a news station in his native Mexico. He, however, grew disenchanted after it became obvious that the channel was pandering to the whims and caprices of the Mexican government. The young man desired to practice in an area that guaranteed freedom of speech and expression, thus, he moved to America on a student visa in 1983.
His Exploits in Journalism So Far
Upon landing in America, Ramos found work with a SIN (now Univision) affiliate in Los Angeles. He spent four successful years at the station and was subsequently promoted to the national network in 1987. Since then, Ramos has hosted several programs, including Noticero (a nightly news program) as well as Al Punto (a Sunday news analysis show). He has also covered several global events such as the fall of the Berlin Wall, the Persian Gulf War, as well as the 9/11 terrorist attacks. Additionally, Ramos has moderated several presidential debates and interviewed high profile figures such as Fidel Castro, Hugo Chavez, Bill Clinton, George W. Bush, Barack Obama, etc.
Jorge Ramos' Awards, Honors, and Accolades
Jorge Ramos has established himself as one of the most influential news anchors in America. Given that he is a Latino, he has apologetically advocated for issues that affect his people. This has fetched him several appellations, including the voice of Latino voters (by the New York Times) and Hispanic TV's No 1 correspondent (by the Wall Street Journal). Ramos has also received several recognitions for his work. Some of his awards include multiple Emmy Awards, as well as an honorary doctorate from the University of Richmond in 2007. Additionally, the Univision anchor has also received the prestigious Mario Moors Cabot Prize for excellence in journalism. The award is annually presented to an individual who has made significant contributions to upholding press freedom. This particular award would no doubt hold a special place in Ramos' heart, seeing as that was the reason he left his motherland in the first instance.
The Real Reason Jorge Ramos Was Deported From Venezuela
It is often said that there is no glory without sacrifice and this is true in Ramos' case. The famed news anchor has experienced his fair share of occupational hazards. For instance, in 2015, he challenged the then-Republican candidate, Donald J. Trump, on his controversial proposals on immigration. Trump took offense with his line of questioning and had his security remove Ramos from the interview venue. Also, in February 2019, Ramos and his team travelled to Venezuela to interview embattled President Nicolas Maduro. Maduro insisted that his people were thriving but Ramos presented him with video evidence of Venezuelans feeding from the dumpsters. This incensed the President and he had Ramos with his team detained. Their equipment, as well as the damning footage, was also confiscated. They were subsequently released after two hours and immediately shipped out of the country. The whole event drew condemnation from several quarters, including Human Rights Watch.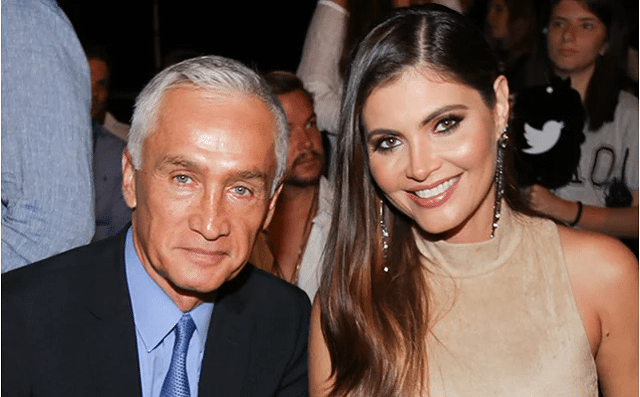 A Look At Jorge Ramos' Unsuccessful Marriages
Jorge Ramos got married on two occasions. His first marriage was to Gina Montaner, daughter of exiled Cuban author, Carlos Alberto Montaner. The union produced his first child, a daughter named Paola, but they divorced in 1990. Following his divorce, Ramos got married to a Puerto Rican lady, Lisa Bolivar, in 1992. This union lasted for 13 years and produced his 2nd child, a son named Nicolas.
Ramos has never dished on the specific details about his divorces and his former wives have also not gone public with their tales. The most we do know is that these marriages simply did not work out. Meanwhile, Ramos is now in a relationship with former beauty queen and TV host, Chiquinquirá Delgado. The two have been together since 2011 and enjoy a wonderful and loving relationship. The couple, however, has no plans to formalize their union as they have both gone the divorce route and do not want to experience it again.