James Thomas Fallon, better known by his stage name Jimmy Fallon, is one of the most successful American comedians. He is also a television host, singer, actor and producer. Since his debut in the entertainment industry via SNL, Fallon's popularity and success has been on the rise. However while many people know much about his professional life, the same cannot be said about his personal life. In this post, you are going to find out more about Jimmy Fallon's wife and kids.
Who is Jimmy Fallon's Wife?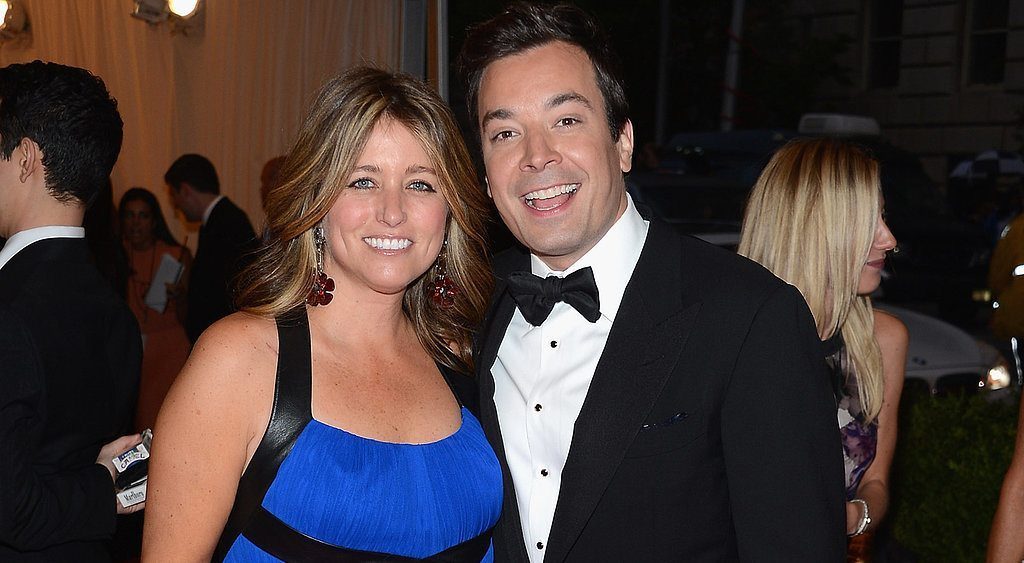 Back in 2004, after 6 years with the SNL, Jimmy decided to pursue a career in acting, but unfortunately his first two movies Taxi (2004) and Fever Pitch (2005) both received low ratings from critics and also flopped at the box office. However, Jimmy didn't walk away a total loser, he won with one thing or literally a person. On the set of Fever Pitch, Jimmy met Nancy Juvonen.
The duo began dating in May 2007 after Drew Barrymore invited him to a birthday party she threw for Nancy. Fast forward three months later in August 2007, Jimmy popped the big question to Nancy on the dock at sunset with a Neil Lane designed engagement ring. The location was Nancy's family home in Wolfeboro on Lake Winnipesaukee, New Hampshire. They officially got hitched three months after the proposal on 22 December 2007.
See Also: Tom Cruise, Son, Daughter, Kids
Jimmy's wife, Nancy Juvonen is film producer who owns Flower Films, a production company with Drew Barrymore. Born in May 18, 1967 (age 48), the producer is about seven years older than her husband. She has a degree in Sociology and Corporative Education from the University of California. Before joining the film industry, Nancy worked as a private flight attendant and for an artist trying to eradicate homelessness. She is the daughter of an executive in the aviation industry.
Jimmy Fallon's Kids
Jimmy and Nancy have two daughters; Winnie, born in July 2013, and Frances, born in December 2014. Both of Jimmy's kids were born via gestational surrogacy that is when a third party has to carry the baby for the intended parents.
Jimmy's kids came five years after he got married to Nancy, while fans speculated they weren't just ready for kids or didn't want to have kids, Jimmy revealed when they welcomed their first daughter that he and Nancy had struggled with fertility issues throughout those periods and tried many things before settling with surrogacy. After the first surrogacy attempt was successful, Jimmy in an interview on TODAY show gave advice to couples struggling with infertility as well as expressed his joy about becoming a father.
"We tried for a long time, for five years. I know people have tried much longer, but if there's anyone out there who is trying and they're just losing hope . . . just hang in there," he said. "Try every avenue; try anything you can do, 'cause you'll get there. You'll end up with a family, and it's so worth it. It is the most 'worth it' thing. I'm just so happy right now. I'm freaking out." Jimmy said.
Despite the pressures, responsibilities and bottlenecks faced by professional entertainers, the comedian has managed to develop his personal life as well. Staying married for 16 years and counting in the midst of fertility issues isn't an easy feat to accomplish in Hollywood.