Getting to know who is best for one as a life partner may not come easy at times. While some give up so soon in trying at few failures, some die-hard individuals fight it to the last till they get the perfect fit. An instance of love believer and die-hard fighter for true love is a multi-Grammy award winner Jeniffer Lopez, who has been in several marriages and relationships with men to have a perfect fit.
Some Quick Facts About Jennifer Lopez's Love Life
Jennifer has been with 10 men over the period of 37 years.
In all, she had three marriages, two engagements, and the rest are relationships.
The shortest period she was in marriage was with Cris Judd, which lasted for 9 months.
Her longest period in marriage was with Marc Anthony, which lasted for 85 months (7years 1 month).
In all her love affairs, she has only one kid, and that is from her marriage with Marc Anthony.
The richest among the men Jennifer Lopez has ever dated is Sean "Diddy" Combs, with an estimated net worth of US$885 million.
The richest among the men she has married before is Marc Anthony, with a net worth of US$80 million.
Here is a list of Jennifer Lopez' ex-husbands and her boyfriends starting even before she got famous.
List of Jennifer Lopez' Ex-husbands and why She Divorced Each
Ojani Noa
Profession – Waiter, Actor, Film producer, Chef
Period Spent Together – 1997 to 1998
Relationship Status – Husband
Reason for separation – Undisclosed
First on our list of Jennifer Lopez' ex-husbands is Ojani Noa who was actually her first husband. At that time, she was an up-coming artist, just before she broke into stardom. He was a Cuban waiter who works at singer Gloria Estefan's restaurant, where they first met and fell in love with each other thereafter.
Jennifer Lopez and Ojani Noa then got married on 22 February 1997, a marriage that did not stand the test of time, as it collapsed in a matter of barely a year.
The marriage was dissolved in January 1998, with reasons for the marriage's dissolution kept secret by both of them. After they both parted ways, Jennifer Lopez later engaged the service of ex-husband Ojani Noa to manage her restaurant (Madrid) sometime in 2002. Four years after (in 2006), Ojani made a move to publish a book on facts and untold stories about the affairs between him and Jennifer Lopez but was swiftly sued by her ex-wife Jennifer, with a court injunction forbidding him from publishing the book.
Cris Judd
Profession – Dancer, Actor, Choreographer
Period Spent Together – 2001 to 2002
Relationship Status – Husband
Reason for separation – Irreconcilable differences
Cris Judd was the second husband of the multi-grammy award winner Jennifer Lopez. They met while shooting her music video "Love Don't Cost a Thing," where Cris Judd was a backup dancer and the video director. Soon after the video was shot. They both fell in love with each other and dated shortly before moving on to get married in September 2021.
It was quite unfortunate that the marriage crashed in June 2002, and they later finalized the divorce petition in 2003. A lot of people still know him today primarily as one of Jennifer Lopez' ex-husbands.
Cris hinted in an interview after their breakup that he was not a normal person during the period of their marriage. He stated that he lost his privacy and could not do anything about it; he was at the same time not happy with himself. Though he insisted that this was not the reason for the breakup, he seems to be let off the hook when they both split less than a year into their marriage.
Marc Anthony
Profession – Record produce, Composer, Singer-songwriter, Actor, Television producer
Period Spent Together – 2004 to 2011
Relationship Status – Husband
Reason for separation – Irreconcilable differences
The big rumor of Jennifer Lopez and the Latin music superstar Marc Anthony dating began in September 2003. Meanwhile, they had both met and collaborated on a song together in 1999, titled "No Me Ames." Just after Jennifer cut off her relationship with Ben Affleck and Marc divorced former Miss Universe Dayanara Torres in 2004, they both tied the knot in June 2004, shortly after coming together.
After their marriage, Jennifer Lopez and her fellow Latin music superstar enjoyed years together heartily as couples, and the marriage seemed to be the definition of perfection for Lopez. Their marriage was fruitful and they welcomed twins (Max and Emme) in February 2008. Three years after the kids were born, things began to go wacky between the two, as Jennifer's career was booming with lots of busy schedules and tours. At this point, Marc felt this was becoming too much for him to manage, and he felt he could not control Jennifer to give more attention to the family. Meanwhile, Jennifer had earlier complained about things not working out in their marriage. She felt they were not living together as a family, and suggested to Marc that they go their separate ways.
According to her, she was expecting Marc to still put in more fight for the marriage to work, but he gave up so easily. Marc and Jennifer later finalized their divorce and announced their separation in July 2011. A divorce petition was filed a year later, citing irreconcilable differences, and she was assigned the primary custody of their twins. Marc is one of Jennifer Lopez' ex-husbands who many people feel shouldn't have been in this category had he fought for their marriage to survive.
Summary List of Men Jennifer Lopez Married and Divorced
Ojani Noa (1997 to 1998)
Cris Judd (2001 to 2002)
Marc Anthony (2004 to 2011)
List of Jenniffer Lopez's Boyfriends
David Cruz
Profession – Personal business
Period Spent Together – 1984 to 1994
Relationship Status – Boyfriend
Reason for separation – Distance due to her career
David Cruz and Jennifer Lopez were high school lovebirds, and he has been a close pal by her side as Jennifer Lopez climbed up the ladder to prominence. Jennifer Lopez began dating David Cruz at the early age of fifteen. However, the two faded out of their love affairs after a decade. As Jennifer's fame began to rise due to her career, it widened the gap between them. David Cruz was one man that understood and knew Jennifer in and out, as she confessed this in her statements sometimes in 2004. In her words, Jennifer explained that David Cruz was her buddy, and he knows her better than every other person.
After the separation between them, David Cruz met another girl in 2001, whose name is Isa. He had not tied the knot yet, but he was in a relationship with his girlfriend, Isa.
David Cruz was known to be good at academics. He graduated from New York University and was known to do some small jobs before venturing into a small business. He also tried to venture into modeling but that did not work out for him.
Details about David Cruz are not known as he did not operate any social media account. He went on a quiet mode since his separation from Jennifer. However, some people blamed Jennifer for abandoning her poor boyfriend in the name of fame. Unfortunately, David Cruze was one of the victims of the first wave of the Covid 19 outbreak in 2020, which claimed his life. He died of a heart attack as a result of complications from the deadly virus.
It was reported that his girlfriend was with him when he died. His girlfriend defined him as a real man, a very loving and caring kind-hearted man who exhibits love all the way. Though not one of Jennifer Lopez's ex-husbands, Cruz is still being mentioned as one of the men who meant a lot to her.
Wesley Snipes
Profession – Actor, Film producer, Martial artist, Singer, Businessperson
Period Spent Together – 1995
Relationship Status – Boyfriend
Reason for separation – Infidelity
Wesley Snipes and Jennifer Lopez paired and starred in the movie "Money train", where they met. Jennifer disclosed that he used to flirt with her while on set, but later began to get serious with it. On noticing how serious Wesley was with her, Jennifer then thought of it and gave him a chance. They dated each other for a while before they broke up. Apparently, Wesley was far from making it as Jennifer Lopez's husband. Their relationship hit the rocks due to infidelity on the path of Wesley Snipes. Wesley had five children from two women, April Snipes (1985 to 1990), who had one child for him, and Nakyung " Nikki" Pack (2003-present), who had children for Wesley Snipes.
Sean "Diddy" Combs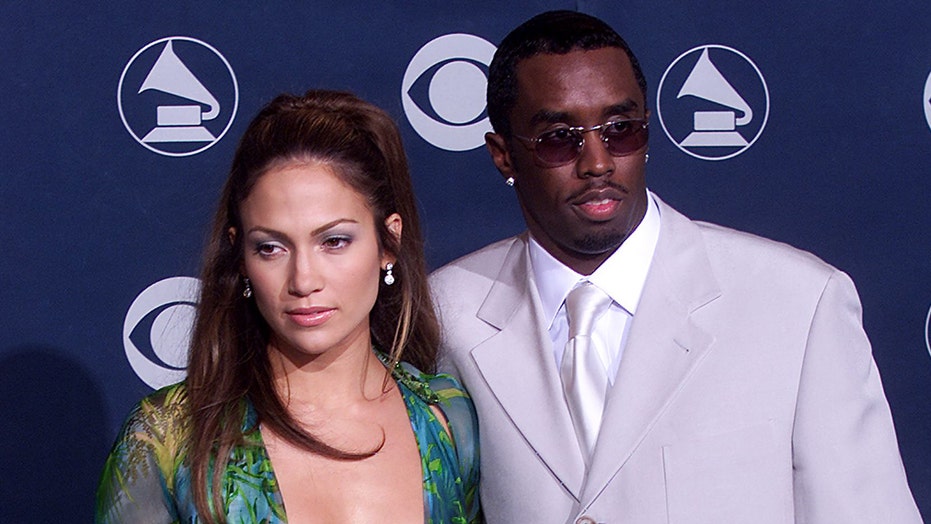 Profession – Rapper, Actor, Singer, Record producer, Film producer
Period Spent Together – 1999 to 2001
Relationship Status – Boyfriend
Reason for separation – Infidelity
Sean "Diddy" Combs affair with Jennifer was a well-known and publicized one and was tagged as one of Jennifer Lopez's most high-profile love affairs. They both met and worked together on her album titled "On the 6". Thereafter they started dating. The two lovers found themselves in the police net sometime in December 1999 along with two others after a shooting outside a club in Times Square.
Sometimes in 2001, Jennifer Lopez and Sean Combs' love went sour and decided to go their separate ways, with Sean Combs being the cause of the breakup, in that he was cheating. Jennifer, in her statement in one of her granted interviews, made it known that he did not catch him cheating but knew he was cheating. She further stated that she knew the relationship would not work.
Ben Affleck
Profession – Actor, Film director, Businessperson, Film producer, Screenwriter
Period Spent Together – 2002 to 2004
Relationship Status – Fiancé
Reason for separation – Individual differences
Ben Affleck started dating Jennifer Lopez when they met on the set of Gigli, a movie that did not turn a hit on the home screen despite the huge effort put into it. The pair later fell in love and got engaged in November 2002. Affleck was said to have secretly proposed with a 6.1-carat pink diamond Harry Winston ring that is worth a whopping $3.2 million.
They later suspended their wedding due to the heavy publicity it attracted from the public. The duo believed the media attention might become uncontrollable if they proceed as planned on the wedding. In January 2004, Jennifer and Ben called off their engagement and split for good. They both knew the love for each other was there, but they weren't sure if they were ready for the journey together. Affleck started getting bored the moment they postponed the wedding, same for Lopez.
Beau "Casper" Smart
Profession – Actor, Choreographer, Dancer
Period Spent Together – 2011 to 2016
Relationship Status – Boyfriend
Reason for separation – Individual differences, age gap
Jennifer and Casper had been in a kind of on-and-off relationship for a while, as they first came together in 2011, split, and later came together again. It seems the strong chemistry was there despite the huge age difference. Jennifer was older than Casper with 19 years, who says age counts when it comes to the issue of love, genuine love for that matter.
They both met when the music video of "Dance Again" was being shot, and they started getting closer to each other. According to Casper, they were both single then, which gave him the gut to flirt with her; from there, things began getting serious and a connection was established. At a point in 2016, they both parted ways due to the age difference. Casper felt he was selfish and not thoughtful enough to want to settle down at that time with someone who already had two kids.
Maksim Chmerkovskiy
Profession – Choreographer, Dancer, Teacher
Period Spent Together – 2014
Relationship Status – Boyfriend
Reason for separation – Individual
Briefly after Casper and Lopsez's breakup, Maksim was seen around her in 2014, some believed they were already dating, but the singer came out to deny dating him. She opened up on this on her Twitter page to clear the air. The renowned choreographer and dancer was already married with a kid at the time. His wife's name is Peta Murgatroyd, she got married to him in 2017.
Drake
Profession – Musician
Period Spent Together – 2016 to 2017
Relationship Status – Boyfriend
Reason for Separation – Unknown
Jennifer Lopez and Drake had what turned out to be a short-lived fling which many of their fans had wished blossomed into marriage or at least lasted a little longer than it did. The then couple's love story started sometime in 2016 as they were soon spotted going on dates together which left many people in awe and at the same time admiration.
While they were at it, Drake heated up media reports about them when he was cited at Jennifer's show around December 2016; even Jennifer shared a picture of them on Instagram about his attending her show. Further to this, Drake bought Lopez a Tiffany Victoria necklace which cost about $100,000 at the time, the songstress was also reported to have started wearing Drake's chain. Drake was also reported to have met Lopez's kids Max and Emme and quickly became friends with them. Indeed, their relationship, in the beginning, seemed like one made in heaven but yet some persons expressed their concerns about the newly instituted relationship between the two.
While the public doted on how they were going about grooming their love and the media was doing justice by reporting every of their outing, some insiders in the entertainment industry had a contrary opinion about their relationship starkly different from what we all thought. They opined that the purported relationship was fake and only meant to promote the record they made together. Further to this, To lay credence to this assertion, informed persons questioned why Drake will suddenly become all lovey-dovey with Jennifer while barely a few months ago he declared his love for Rihana at the 2016 MTV awards of that year. Thus, they ruled out any possibility of the seeming relationship between the two being anything but genuine. All thanks to their breakup, Drake didn't end up marrying Lopez not to talk of being one of Jennifer Lopez's ex-husbands.
Alex Rodriguez
Profession – Baseball player and Actor
Period Spent Together – February 2017 to March 2021
Relationship Status – Fiancè
Reason for separation – Cheating
Alex Rodriguez and Jeniffer Lopez had met sometime in 2005 at a baseball game in New York (Shea Stadium, Queens), where Jeniffer Lopez stopped by to shake Rodriguez before the match began. During this period, Lopez was still very much with Marc Anthony.
Later in March 2017 (12 years after they met in New York), they met again and began to date. This time, they've been keeping it away from the public space and they haven't made their relationship official. Alex Rodriguez had already got two daughters when he started dating Jennifer, and she had two sons as well.
Their relationship was confirmed by Rodriguez later that month when interviewed. He admitted that they have been having a splendid time together and that Lopez is such an incredible girl and one of the most intelligent beings he has ever come across, he also hinted that she's a tremendous mother. For the first time, they were both seen together in public, a few hours after he granted the interview. In April, Lopez too granted an interview where she narrated how they both met again a decade ago. She confirmed that Rodriguez is the new man occupying her heart. The two made their relationship official at the 2017 Met Gala, where they made their first red carpet couple in May 2017, and ever since then, they've been seen together and been on trips together to Paris.
Though he is not Jenifer Lopez' husband, their relationship has been full of sweet experiences since they met and loved up, and in March 2019 (two years down the line), they both declared their engagement openly, with beautiful photos of her engagement ring and their photos with the kids. Sadly, at a time everyone was expecting the big party for their wedding, they came out to announce the end of their engagement and that they both have to part ways. They halted their engagement in March 2021 based on infidelity on the path of Rodriguez as she couldn't fully trust him. It was gathered that Jose Canseco (a baseball player) claimed that Rodriguez had an affair with his ex-wife, Jessica, among other related allegations.
However, in accordance with what many better-informed people had anticipated, whatever that held Jennifer Lopez's relationship with Drake together quickly fell apart in 2017. Drake was quick to rap about Jennifer, his ex, in his song titled "Diplomatic Immunity." The lyrics where he mentioned her went like this "2010 was when I lost my halo / 2017 I lost a J. Lo / A Rotterdam trip had me on front page, though." He, however, insisted in an interview he had with Radar that their relationship was real and far from being fake. It was later rumored that the two fell apart after Jennifer caught Drake cheating with another woman who he ended up having a child with. The woman in question was later revealed to be Sophie Brussaux.
Summary List of Ex-boyfriends Jennifer Lopez Had
David Cruz (1984 to 1994)
Wesley Snipes (1995)
Sean "Diddy" Combs (1999 to 2001)
Ben Affleck (2002 to 2004)
Beau "Caper" Smart (2011 to 2016)
Maksim Chmerkovskiy (2014)
Drake (2016 to 2017)
Alex Rodriguez (February 2017 to March 2021)
With Jennifer Lopez' ex-husbands list, she has indeed seen it all in her love life, as she has seen herself in different levels of relationships with different classes of men. Her journey of love through decades and recent engagement breakup with Alex Rodriguez, which one would have thought of as her final for love is an indication that finding true and genuine love that brings one happiness for the rest of one's life could be a journey farther than one could ever imagine in life.
Currently, Jennifer Lopez has no new known boyfriend and she seems not in a hurry to move into another relationship. Perhaps, she has seen it all or is content with the way she is having two lovely kids to care for. In as much as many of her fans desire to see her cuddle up with another man who deserves her love, Jlo has had such cuddle several times, so much so that she knows too well it could be ephemeral. Apparently, she wouldn't like to see a new addition on this our list of Jennifer Lopez' ex-husbands or boyfriends.