Jeff Dunham is an American comedian and ventriloquist. His brand of comedy has proven very popular and has landed him on several shows including Sonny With a Chance, Late Show with David Letterman, The Tonight Show and Comedy Central Presents.
With the success of his shows and his fan base, he has also received six comedy central specials Jeff Dunham: All Over the Map, Jeff Dunham: Arguing with Myself, Jeff Dunham: Spark of Insanity, Jeff Dunham: Minding the Monsters, Jeff Dunham: Controlled Chaos, and Jeff Dunham's Very Special Christmas Special.
His comedy central special, A Very Special Christmas Special, was the most-watched comedy central telecast in viewing history. It also sold almost half a million copies within the first two weeks of the DVD's release. He then starred in a short-lived comedy sketch show, The Jeff Dunham Show, which did not do very well and was cancelled after seven episodes.
For his style of humour, his characters are consistently politically incorrect and very ill-tempered, but somehow Jeff Dunham makes it work, showcasing his skilled abilities as a comedian and performer. He has also been credited as being responsible for reviving the art of ventriloquism and the appreciation for the art.
Slate.com has once referred to him as "America's Favourite Comedian". He is also noted as one of the highest grossing comedians in North America, and the highest grossing American comic in Europe. He has sold over four million DVDs and over $7million worth of merchandise sales, which makes sense considering his videos on youtube have had over 350 million views. Some of his videos have made their way to YouTube's list of most watched videos.
Jeff is currently ranked as one of America's greatest comedians in recent history, right alongside Chris Rock and Jerry Seinfeld. From 2008 to 2009, Jeff earned a reported $30 million, making him one of the highest grossing comics of that year. He has also landed on the Guinness Book of World Records for holding the record of "Most tickets sold for a stand-up comedy tour". He was able to cinch this record during his Spark of Insanity tour which saw him performing in 386 venues all over the world.
More than just a comic though, he is also an actor and has appeared in several films and television series, expanding his repertoire. Jeff Dunham is without a doubt one of the most talented performers around today because he has succeeded in delivering his comedy in what was essentially a forgotten form of entertainment until he revived it.
Bio & Age
Jeffrey Dunham was born on the 18th of April, 1962 in Dallas, Texas. He was adopted by Howard Dunham – a real estate appraiser – and Joyce Dunham, a homemaker, when he was only three months old. He grew up in their Presbyterian household and in their affluent neighbourhood. He was also their only child.
Jeff got into Ventriloquism when he only eight after his parents bought him a dummy and a 'how-to' album for Christmas. The very next day, he checked out a ventriloquism how-to book from the library which he has not returned till this day. He decided from a young age that he not only wanted to be a good ventriloquist but the best there ever was. This led to him performing for hours in front of the mirror. He also studied the routines of iconic comedian and ventriloquist, Edgar Bergan, to perfect his act. Jeff has frequently compared ventriloquism to juggling, saying it's a learned skill.
Jeff began attending Vent Haven ConVENTion, an annual international meeting of ventriloquists when he was just in the sixth grade in order to improve his ventriloquism skill. It is safe to say that his years of dedication sure paid off.
Jeff Dunham's Family – Daughters, Sons, Wife & Divorce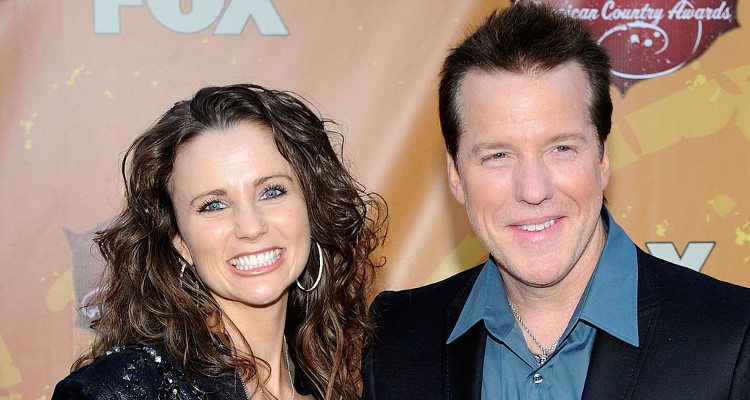 Jeff Dunham began dating Paige Brown in 1992 and by 1994, the two got married and he adopted Bree, her one and a half-year-old daughter. They had two other children together – Ashlyn who was born in 1995 and Kenna who was born in 1997. Unfortunately, Jeff's time performing and travelling put a strain on his marriage and he filed for divorce in 2008.
In 2009, he began a relationship with Audrey Murdick, a competitive bodybuilder, a nutritionist and personal trainer. The two became engaged in 2011 and by 2012 and got married. In 2015, it was announced that Audrey was expecting twin boys. She gave birth to Jack Steven and James Jeffrey in October 2012.
Read Also: Russell Peters Wife, Daughter, Parents, Girlfriend, Divorce, Net Worth 
Net Worth
Jeff Dunham currently has an applaudable net worth of $45 Million. The actor and comedian has spent years working and building a respectable craft to be worth this much. He is currently one of the richest comedians in the world as a result of this. He is certainly proof that hard work pays.