Jayson Tatum's parents are his mom, Brandy Cole, a United States lawyer who was a volleyball star in high school, and his dad, Justin Tatum, who was also a basketball player and took a job as a gym teacher at some point.
The NBA star has often spoken about how much he appreciates the measurable impact of his parents on his career and that has invariably translated to the unbridled public interest in knowing who they are. Read on to find out more about Justin Tatum and Brandy Cole, the former couple responsible for bringing Jayson Tatum into the world.
Who is Jayson Tatum's Mother?
Jayson Tatum's mother is an African American lawyer named Brandy Cole. The 25-year-old NBA star holds his mother in very high esteem, and getting to know a little more about the woman in question will help answer the burning questions in the hearts and minds of Jayson's fans regarding his fondness and not entirely unusual closeness to his mother.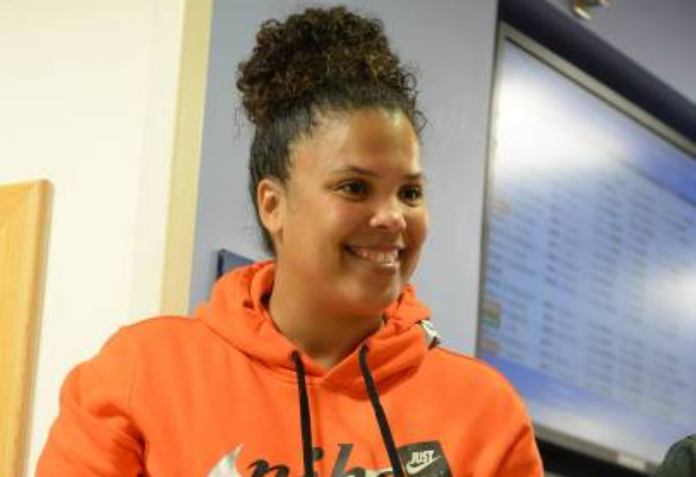 Brandy Cole was reportedly born on April 25, 1979, in the United States. In truth, Brandy Cole's status as a celebrity mom came through her son's impressive NBA career. Added to that is the woman's decision to keep most of her affairs private. This has invariably led to very little being known about her.
Jayson Tatum got some of his athletic abilities from his mother who played volleyball for four years in high school. She was also the president of her senior class in high school. Brandy Cole later acquired her Law degree from St. Louis University. Several sources have also disclosed the fact that she is currently a practicing attorney in the city of St. Louis.
Brandy found out she was pregnant with Jayson just two months before college. It is also important to note that she was only 18 years old at the time. Jayson's mother has had to overcome a lot of difficulties, including almost single-handedly raising Jayson. Jason knows a thing or two about some of these difficulties, having lived through almost all of them with her, and this is hugely part of the reason mother and son are so close to each other.
These days Brandy Cole can boast of a net worth that is currently estimated to be around $5 million and no one can discount the level of blood and sweat that has gone into making that fortune.
Meet Jayson Tatum's Father
Jayson Tatum also reserves some credit for his father, and while his input in the Celtics star's life may not be as prominent as his mother's, it is no less significant. Jayson's father's name is Justin Tatum. Justin Tatum was also born in 1979. He celebrates his birthday every year on March 11.
Not much is known about Justin's birth family background including the identities of his birth family members except for his grandmother who we found out, through his Instagram page, is named Rose Johnson. Like Jayson's mother, Justin also graduated from St. Louis University, even though we are yet to find out what he majored in.
During his time as a student of the University, Justin was placed on a basketball scholarship, and it helped him scale through. Afterward, he became a gym teacher and later became the head of the Christian Brothers College High School Basketball Team.
Before all the aforementioned happened, Justin Tatum and Brandy Cole, his girlfriend at the time found out that Brandy was pregnant with Jayson and that news interfered greatly with their best-laid plans.
Jayson Tatum's Parents Were High School Sweethearts
Jayson Tatum's parents reportedly attended the same high school where they inevitably met and fell in love. Justin's parents, both of the same age, started dating when they were around 17 years old. It's clear that they were sexually active with each other because Brandy found out she was pregnant on July 4, 1997.
That discovery effectively altered the course of their lives and they were forced to make changes to their plans for college in the future. It is especially remarkable to note that Brandy had to give up her athletic scholarship to a college in Tennessee. It was a decision she had to make within just two months until college resumed.
Jayson's parents also had to make preparations to welcome a baby and anyone who has had that experience will tell you what a trying period that is in a couple's life. Considering the fact that both his parents were both 19-year-old teenagers at the time of his birth, one gets an even clearer picture of the type of task awaiting the former couple.
Somewhere along the line, while grappling with mounting bills, Jayson's father took a job as a gym teacher before leaving the country, after college at St. Louis University, to play professional basketball in the Netherlands. That move essentially put the burden of providing for Jayson Tatum on his mother, who was still very young at the time.
Jayson Tatum was Raised Almost Singlehandedly By His Single Mother
Brandy Cole, despite forgoing her Tennessee scholarship due to the impending birth of Jayson, was still determined to get a college education no matter what. Fortunately for her, she was granted a full scholarship to study at a local college. That was the only silver lining in a future that looked even grimmer as it unfolded.
Being a single mother came with its challenges, but Brandy was determined to carry on the additional responsibilities involved in getting a college degree because she did not want to end up on the wrong side of the prevailing statistics about young single mothers at the time. Suffice it to say that it was far from easy for her, and this is despite the fact that she had the support of her family and the occasional nanny.
Brandy had been fortunate to have the financial burdens of college education alleviated by her full scholarship but someone still had to pay the household bills and provide for a young Jayson. We don't know exactly what Brandy did for a living but one can only assume that it involved honest menial jobs.
Jayson Tatum has always spoken about growing up in extreme poverty and how angry he was with himself for being too young to do anything to lend a much-deserved hand to his mother. Those frustrating emotions were ignited each time he heard his mother weeping from the overwhelming pressure that came with mounting unpaid bills.
Jayson Tatum's Mom Played a Big Role in the Success of Her Son's Basketball Career
Jayson Tatum's mother instilled in him the discipline required to achieve his basketball dreams. He was not just a prime basketball prospect in his high school years; Tatum was also a model student because of his impressive academic record. The academic aspect was down to his mother, who once stopped him from being involved in a basketball tournament because he got a C.
She was, however, very supportive of his basketball aspirations by footing the bill for many of his basketball trips and tournaments, sometimes to the detriment of basic household needs like heat and electricity. In later years, Brandy Cole used her degree as a lawyer to help her son get the best possible contract with the Boston Celtics.
Jayson's Father Also Contributed To His Success
While he was not involved in the early years of Jayson's life, Justin Tatum has also been specially recognized for his contributions to the success of the Celtics star's career. He was Jayson's basketball coach from his time at Slodan Academy, Jayson's middle school.
When he was snagged by the CBC high school, Jayson was expected to go play for him until the NBA star opted to play for Chaminade for the duration of his high school education. The six years he spent under his father, however, were six influential years which played a part in turning Jayson into the exceptional player he is today.