Talk about talent, move ahead to finesse, but don't leave out great looks, the New Zealand-born actor, Jay Ryan has them packed in full. We have definitely seen a number of his works and can't help but be smitten by his exceptional portrayals.
The actor has made our moments if not day with TV series and movies such as the Australian soap opera Neighbours where he appeared as Jack Scully in over 170 episodes. The series aired from November 2002 to January 2005. Other acting credits include New Zealand series Go Girls as Kevin, and Top of the Lake as Mark, as well as the American television series Beauty & the Beast where he acted as Vincent Keller.
He was given the name Jay Bunyan after he was born on August 29, 1981, in Auckland, New Zealand. After his venture into the movie world, he had to change his last name to Ryan following the suggestion of Los Angeles casting directors. He started acting at 6 but his professional career kickstarted in 1998 with the spin-off series of Young Hercules on Fox Kids Network. Nevertheless, he made his film debut 6 years later in short drama film Warra Warra as Ridley in 2004.
A rundown of his works in the big screen industry will include Scallywag Pirates as Glen, Xena: Warrior Princess, the Australian drama Sea Patrol as Seaman William "Billy" Webb aka Spider, Offspring, 2013 Disney Channel Original Movie You Wish, Mockingbird, Bleeders, Lou, Mary Kills People where he played the role of a detective, and as Sgt Sean Collins in the 2018 Australian drama series Fighting Season.
Is Jay Ryan Married? Family, Wife, Daughter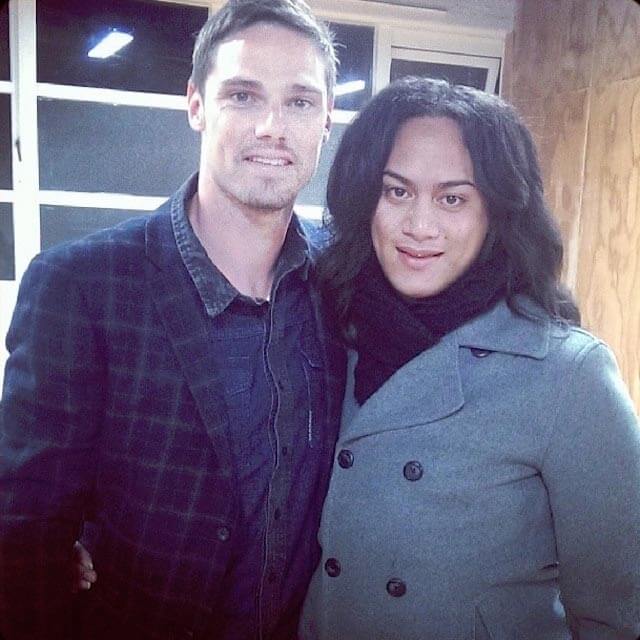 His parents' names are not known but he is known to have a sister Danu Pau who is half Tongan.
Jay Ryan and his co-star in the CW series Beauty and the Beast, Kristin Kreuk would have made a nice couple offset (you think so too, right?) only that the bloke who played the titular beast role, is already hooked. He is known to be very tight-lipped with his personal life that he even the birth of his baby was not made known until four months after her parturition. However, we have gleaned from reliable sources to bring you viable information on his life beyond the screen.
Jay has been in a relationship with his girlfriend, Dianna Fuemana since his early days in the film industry. Dianna is a writer and completed her studies, Master of Creativity and Performing Arts with honours in 2005 from the University of Auckland. She was born by Canadian parents who migrated to New Zealand prior to her birth, thus she has a claim on Canadian nationality. Her critically acclaimed one-woman play, Mapaki brought her to the limelight in 1999. The play was presented internationally in USA and Greece as well as earned her some well-deserving awards. She has written a number of other plays including Jingle Bells, The Packer, My Mother Dreaming, Birds, and Falemalama.
The duo met on stage as extras in the Auckland Theatre Company production of A Streetcar Named Desire. However, they would play together again in Dianna's third drama, The Packer in 2003 from where, presumably, they hit it off. The success of the play opened doors to several offers for him.
She wrote and directed her debut short film Sunday Fun Day which debuted in Auckland, New Zealand in 2017. The film which was produced by her partner, Jay Ryan tells the story of a mother's love for her transgender teenager. Being a good playwright, her works have not only found the reception with her native New Zealand audience but has also been staged internationally in countries like Australia, Greece, United States, Hawaii, Canada, Niue, American Samoa and the UK. Moreso, she received the Script to Screen's US Screenwriting Scholarship Internship to Killer Films, in 2012.
Although they have not revealed any plans of tying the knots anytime soon, they seem to be going strong together and are enjoying each other's company. Jay had said that one of the things he enjoys about their relationship is the collaboration therein: he brings the idea of a story and Dianna scripts it. Beyond their collaborative forces in arts, they are also parents to their beautiful daughter, Eve Bunyan who was born in March 2013. Jay, visibly enamored of his daughter, stated that her arrival, though unexpected (he never expected to be a dad at his age) makes him realize how important family is.
See Also: Andrew Garfield Height, Age, Body, Girlfriend, Relationship with Emma Stone 
Jay Ryan Body Stats
The Beauty and the Beast actor has a well-sculpted body with matching measurements. His height of 6 feet 1 inches (1.85 m) is just fittingly borne on his body weight of 79 kg (174 lbs). With an athletic build, he has general body measurements of chest – 45 inches (115 cm), arms/biceps – 16 inches (41 cm), and waist – 34 in (86 cm).