… Or as most of you know him, Sam Winchester on Supernatural. Yes, we are sure that he won most of your hearts over that way. Just so we know a little bit more about the actor, let's take a minute to check out a few facts about him before we delve into the topic of Jared Padalecki's height, weight and body measurements.
See also: Johnny Depp's Height, Weight And Body Measurements
He was born Jared Tristan Padalecki on  July 19, 1982 in San Antonio, Texas, to Gerald and Sherri Padalecki.
If you reckon that his surname is a clear indicator of some foreign ancestry, you reckoned correctly. His father is of Polish descent and in addition to that his mother has German, Scottish, French, and English ancestry.
Jared started taking acting classes since the age of 12.
Acting was not the only path he could have tread, Jared is quite the smarty pants. Back in 1998, Paladecki and his classmate won the National Forensics League Championship in Duo Interpretation and just two years later, Jared graduated Magna Cum Laude from James Madison high school.
He was meant to pursue an engineering degree but he decided to move Los Angeles, California instead to pursue an acting career. Apparently, the hunk was cast in a recurring role on Gilmore Girls.
Jared was the third actor to be cast in the role of Dean of in Gilmore Girls. The other two actors were both replaced for unknown reasons.
For someone who looks as fit as a fiddle, he has some very guilty pleasures. He has an affinity for cheeseburgers with lettuce, tomato, and mustard. He also likes chocolate chip cookie dough ice cream. He likes white-chocolate macadamia nut cookies and admittedly eats a lot of candy.
The talented actor was considered for the role of Superman/Clark Kent in the proposed relaunch of the Superman film franchise. Now that is one movie we would have had front row tickets to.
Supernatural did not only make his name known far and wide, it was also the platform on which he met his wife, Genevieve Cortese. She played the demon Ruby in season 4.
He admitted that if he wasn't an actor, he would have ended up being a teacher.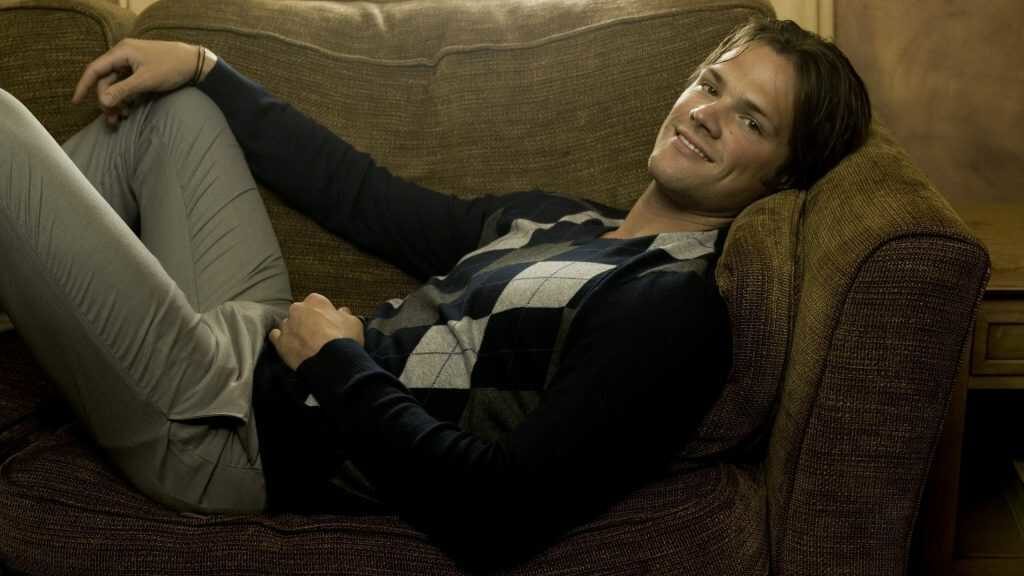 There's so much to find out about the actor, but so little time, so without further ado, let's move on to the topic at hand beginning with Jared Padalecki's height.
See also:Leonardo Dicaprio's Wife, Girlfriends, Parents, House
Jared Padalecki's Height
Oh, you know he is tall, he has so many people asking the question 'Is Dean Short or is Sam just REALLY tall?' Well we have some answers for you, but first, what is Jared Padalecki's height? Well, the actor stands quite tall at 6 feet 4 inches tall. So that answers part of the question, he is as tall as they come.
Unto the other part, Jensen Ackles or Dean, as most of you know him,  is not short guys. The actor's listed height is 6 foot 1, and in our experience there is nothing short about his 6 foot 1 inch height. Does Jared have his own pack of naysayers? Actually, he's so evidently tall that most people seem to agree with the notion that he is as tall as his listed height.
Some even added half an inch to his height. The time has come for us to check out other celebrities who stand as tall as the actor in question. Drake, Liam Neeson, Steven Seagal and Michael Phelps all share Jared Padalecki's height.
See also: Chris Evans Girlfriend, Wife And Brother
Jared Padalecki's Weight
To think that the actor once revealed that he was conscious of his body, yes, he admitted to having a preference for hoodies because of how they hide the tummy area. We hate to be the nay sayers here, but WHAT TUMMY? The actor is as ripped as they come, with his 83 kilograms of weight.
For his role in Supernatural, he packed on a whole 38 kilograms with the help of World bench press champion, Scot Mendelson. How did they achieve this? Mendelson made Jared do short intense and very powerful workouts mostly of pumping iron with very heavy weights for total muscle fiber activation.
That is how Jared got his abs on!
Jared Padalecki's Body Measurements
In addition to Jared Padalecki's height and weight, here is a summary of all his body measurements.
Height: 6 feet, 5 Inches | 196 cm
Weight: 83 kg | 183 pounds
Chest:  42 inches | 107 cm
Arms/ Biceps: 16 inches | 41 cm
Waist Size: 32 inches | 81 cm
Feet/ Shoe size: US 12, EU 45, UK 11.5