Jaclyn Smith has been married four times. Her first marriage was to actor Roger Davis (1968–1975). Her second marriage was to Dennis Cole, an actor who appeared on Charlie's Angels in 1977 and 1978, she then married Anthony B. Richnond (1981 – 1989), and finally to Brad Allen (1997).
If you're an ardent follower of the TV series, "Charlie's Angels" that premiered in the 70s, you would never forget the beautiful 'Angel' that stayed with the production for the five seasons that it was aired. The woman is no other person than the ageless Jaclyn Smith.
Very few can be attributed with that 'ageless' tag but Jaclyn fits the description so effortlessly like no other person. Her love life is a testament to that fact. She is noted to have gotten married four times since she began acting. Here is a look at Jaclyn Smith's marriages and what became of them.
Jaclyn Smith Was First Married To Roger Davis (1968 – 1975)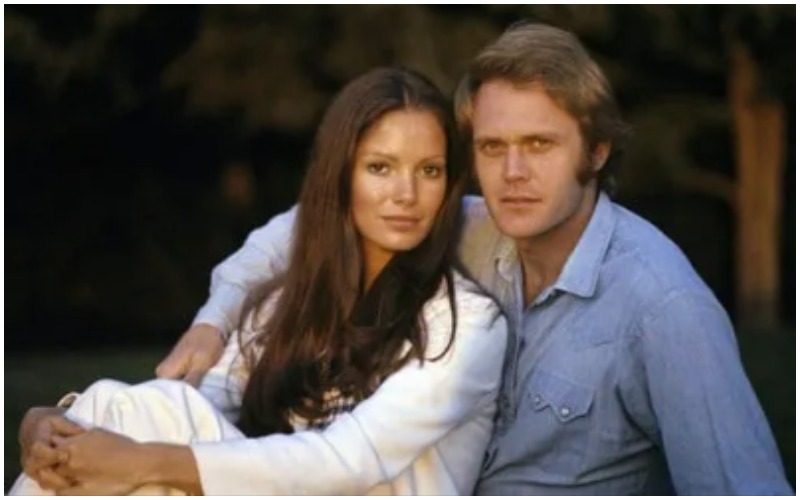 Jaclyn started her marital journey when she met and decided to walk down the aisle with actor Roger Davis. She was 22 at the time and had just started to thrive in her career. They got married on the 29th of November, 1968. Davis is an actor who is best known for acting in the television series "Dark Shadows" as well as "Alias Smith."
The circumstances surrounding how they met were never disclosed although Jaclyn was studying Ballet at that time when they started seeing each other. Surprisingly, Jaclyn decided to marry him after they went on just two dates together. What followed was a big wedding in her hometown of Houston.
The Couple Called It Quits After 7 Years
Despite the big wedding ceremony, their marriage did not last as the couple found themselves in struggles that culminated into their separation 7 years later. Smith felt that she could no longer make it work both outwardly and physically.
Their divorce took years but they eventually separated officially in 1975. The divorce hurt Jaclyn to the extent that she did not inform her parents when it eventually became official. Jaclyn later commented that her first husband wanted a more worldly girl and she was not built like that. The marriage did not produce any children.
Dennis Cole Was The Second Man Jaclyn Smith Married (1978 – 1981)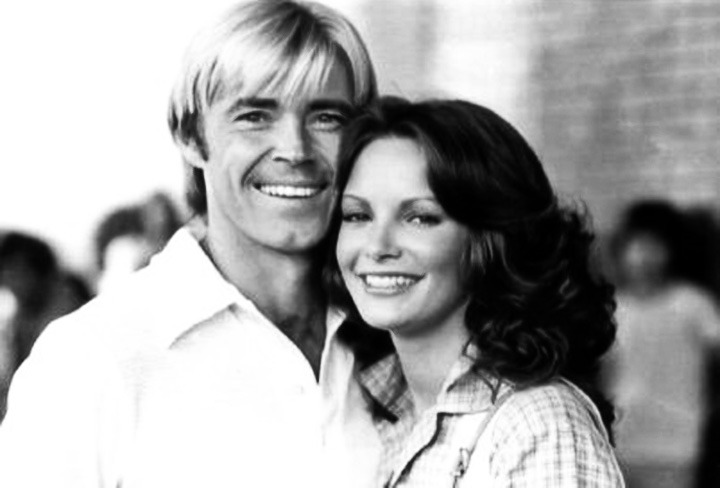 Despite the disappointment of her first marriage, Jaclyn Smith picked herself up and went right back into the trenches when she started dating actor Dennis Cole, her co-star on the set of Charlie Angels. They met on set in 1977 and instantly became an item.
The chemistry between the two could be felt by the people around them. This was a time that Cole was regarded as a stud in Hollywood which is not really the category of men that seem to fit Jaclyn but she didn't care. When queried about her then boyfriend's reputation, Jaclyn admitted that he sees Cole in ways that no other person could.
Dennis Cole's Flirting Ended Their Thriving 3 Years Old Marriage
In 1978, Jaclyn went down the marriage path after admitting that she was in no rush to get married after her first divorce. Their marriage brought them to the limelight as one of Hollywood's most admired couples. As a result, the Paparazzi trailed them throughout their time together.
Three years later, the marriage ended with yet another divorce for Jaclyn after rumors that Dennis had been seen flirting with a good number of ladies. The couple had no children together but Dennis had a son named Joe from a previous marriage who was close to Jaclyn.
The actress maintained a good relationship with her ex-stepson Joe until he was murdered in 1991 at the age of 30. Jaclyn was so saddened to hear of Joe's passing despite being divorced from his father.
Jacyln Smith's Third Attempt At Marriage Was With Anthony B. Richmond (1981 – 1989)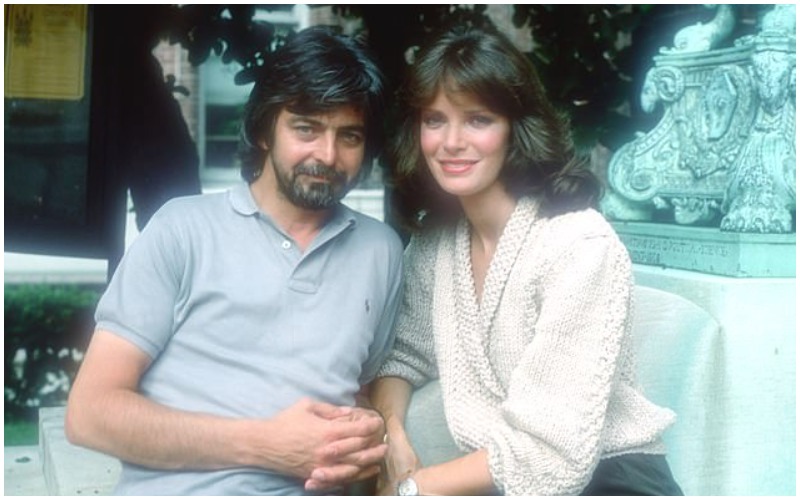 Not long after her marriage to Dennis ended, JaclynSmith met British photographer and producer Tony Richmond. The circumstances surrounding how they met were not disclosed but it's revealed that they started dating and became fond of each other over time. After a year of dating, Jaclyn decided to marry the man. The marriage was a fruitful one as it produced two children; a son named Gaston born in 1982 and a daughter named Spencer born in 1985.
The marriage exposed Jaclyn to a lot of movies that were directed and produced by her now ex-husband Richmond. The couple were so in love with each other that the actress was quoted as saying that she didn't even consider her first two marriages as being real.
The marriages benefitted them both, especially Richmond who became a big-time director which is one of the perks of getting married to a popular actress of Jaclyn's caliber. He bagged a lot of directing roles in Hollywood and went higher up in his career.
Personal Addictions and Individual Differences Stifled The Love Out Of Their Once Rosy Marriage
Unfortunately, after 8 years of marriage, Jaclyn filed for divorce from Tony, citing differences in understanding and personal addictions that he was hooked on. Jaclyn described Tony as an alcoholic who was dragging their family down the wrong path. She also admitted that Tony had cleaned up for over 20 years but it was too late for them as a couple.
The subsequent divorce proceeding was so messy that both of them wanted sole custody of their children, rejecting joint custody. However, after a lengthy battle, Jaclyn decided to offer Tony $4 million to have sole custody of their children and he agreed, officially confirming their separation in 1989.
Jacyln Smith Has Since Been Happily Married To Brad Allen (1997 – Present)
When Jaclyn went to the hospital to be with her father in 1989 for a quadruple bypass, she didn't expect to meet the man of her dreams. As soon as Dr. Brad Allen came in to explain the procedure to Jaclyn and her family, she immediately caught his eye. Shortly after, they started dating but considering the mistakes of her past marriages, Jaclyn decided to take things slowly with her new hubby.
Brad Allen is a doctor who works as a heart surgeon in Chicago, Illinois. Eight years later, the couple would go on to get married in 1997. This happened on the 11th of October 1997. The marriage seems to be doing really well as the couple has remained together down the years. The fact that Jaclyn has been through three marriages before may have also helped in keeping them together.
The couple recently celebrated their 20 years wedding anniversary and Jaclyn admitted that despite being through 3 marriages, she has met the love of his life in Brad. They launched a skincare line together and Brad continues to be a wonderful step-father to her 2 children. Thus, of all Jaclyn Smith's four spouses, Brad Allen is, without doubt, the one she found marital peace with.
Jacyln Smith's Two Children Are Adults Now
Jaclyn Smith had a total of 2 children from all her marriages. The kids; Spencer Margaret Richmond and Gaston Richmond, are particularly from her union with Anthony Richmond.
Gaston Works Is A Cinematographer
Jaclyn Smith's first child is her son Gatson who was born in the year 1982 which makes him about 41 this year. When the good was going between his parents, they both lived as one united family but following their messy divorce and prolonged custody battle, Gatson was kept in the custody of his mother.
Over the years, he grew to pursue a career in the entertainment industry but unlike his mother, he works mainly behind the scene. Gatson is a cinematographer and has in his portfolio works like Annabelle, Chasing Mavericks, and The Kids Are All Right.
But unlike his famous mother, he prefers not to share deets about his personal life on social media as he prefers to keep his personal life away from the glare of the public. However, we know he has a daughter but that is the much that has been revealed about him outside of his work.
Spencer Margaret Richmond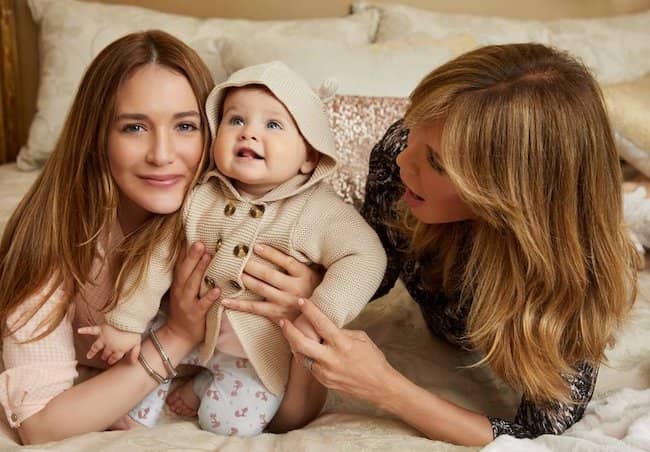 Spencer Margaret Richmond is the second child and only biological daughter of Jacyln Smith and Anthony B. Richmond. She was born on December 4th, 1985 in Los Angeles, California, United States. She is currently 37 and is married to a certain Fran Kranz with 2 kids.
However, unlike her mother and to some extent like her brother, Spencer prefers keeping details of her personal life and career exploits away from the public. To this end, nothing much is known about her other than what we have stated above.
Jaclyn Smith Had A More Stable Career Than Her Marital Life
Jaclyn is a very beautiful woman who was desired and is still desired by a lot of people. She got the chance to feature in 'Charlie's Angels' in 1976 and has never looked back since then. Her role in 'Charlie's Angels' thrust her into the public view and made her one of the most sought-after actresses in Hollywood as of then. It also won her a lot of endorsements and contracts outside of acting and she was relatively very successful.
Before Charlie's Angels, Jaclyn featured in a number of movies, including Jacqueline Bouvier Kennedy which earned her a Golden Globe nomination. The actress later starred in several miniseries and television movies like Rage of Angels, the 1988 adaptation of The Bourne Identity, and Windmills of the Gods.
Apart from her success in the entertainment industry, Jaclyn has a very successful clothing line – a collection of women's wear she designed for K-mart.