English actor Jack Whitehall is not gay, at least if his list of past relationships with beautiful ladies from Gemma Chan to Dua Lipa, Kirsty Gallacher, Kate Beckinsale, and Roxy Horner are anything to go by. He has however been called gay for the sole reason that he portrayed a gay character so well you would be forgiven to think he is attracted to the opposite sex.
The English actor is incredibly talented at his craft, his versatility has seen him take up varying roles, mostly on the small screen. It is thanks to his range that he was able to effortlessly play McGregor Houghton, Walt Disney's second incidence of a gay character in a live-action film, and the first openly gay character in a major role in Jungle Cruise, a movie whose box office success was unfortunately hampered by the COVID-19 pandemic.
As is often the case with actors who've played gay roles, questions began to arise about Whitehall's sexuality. Though Whitehall has not directly addressed these gay rumors, his sexuality seems to be crystal clear. Judging by the list of equally famous women he has been linked to and the frequency with which he moves from one to the other, it may appear as though Whitehall is, non-verbally, communicating to speculators, his actual sexuality that he is not gay.
Reason Behind Jack Whitehall's Gay Rumors
While many were taken by surprise when in 2018 Disney announced Whitehall as the actor to portray her first-ever major gay character, faithful followers of the actor who have been with him at least since his days in Bad Education might have on the contrary been proud of him. Whitehall did not only portray the major character in Bad Education but was a creator and writer for various episodes of the series which touched on homosexuality. The series recorded more than average success and was, in 2015, made into a movie of the same name.
Whitehall's selection by Disney was met with mixed reactions. Some critics argued that it was wrong for Disney to give such a huge role to a man whose sexual orientation was straight and that it should have instead been given to a gay person as a straight person would only be perpetuating stereotypes. On the other hand, others said that it would be "typecasting" to give gay roles to only gay men. A couple of Whitehall's colleagues in the industry jumped to his defense. Gay actor, Stephen Fry threw in his words in support of Jack Whitehall, stating that he has also played a straight man in movies more than a couple of times. Another gay actor, Russell Tovey insisted that there was nothing wrong with a straight actor playing gay or the other way round.
The criticisms notwithstanding, portraying the gay character of McGregor Houghton was a big deal for Jack Whitehall and understandably so; his paycheck from the blockbuster movie which cost $200 million to make could have easily been the biggest he has yet received for a role. It is yet his biggest movie. The actor released a statement at the time, saying that he was "honored" to be part of the film which also stars Dwayne "The Rock" Johnson and Emily Blunt.
The Actor Dated Gemma Chan For 6 Years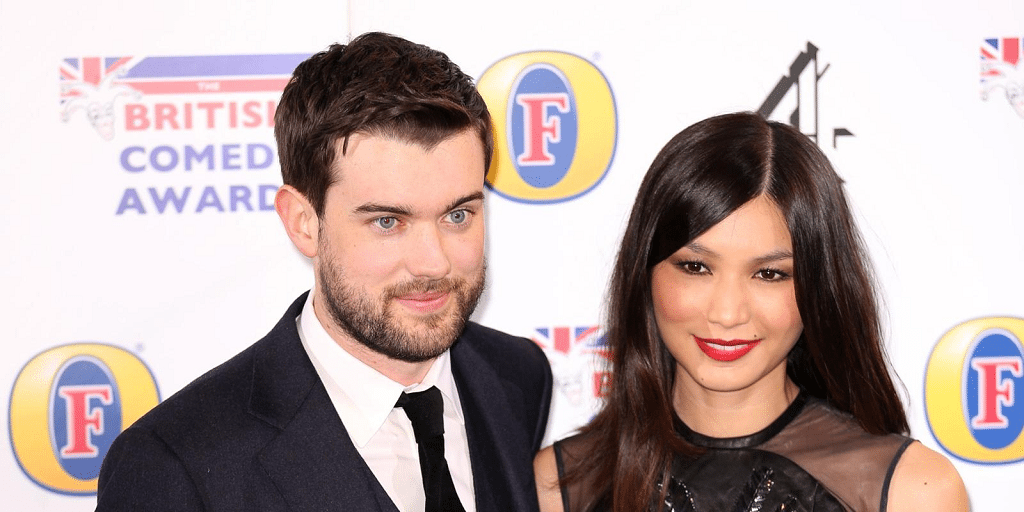 Jack Whitehall has been active in the industry since 1993, yet the first time his romantic life garnered much buzz was in 2011 when word got out that he had begun dating Gemma Chan from Crazy Rich Asians. Atypical with co-actors who wind up getting romantically involved, Whitehall met Chan on set – the set of the 2011 drama series, Fresh Meat. Whitehall's role as J.P. was one of the show's main roles, while, Chan was a guest.
They immediately hit things off and became official. Their relationship would go on to last for a long 6 years during which they made frequent red carpet appearances. Taking their relationship to the next level, Chan moved into Whitehall's Notting Hill apartment. Unfortunately in 2017, the pair called it quits and Chan moved out of their shared apartment and began living with her parents in Kent. It was reported at the time via Daily Mail, that their increasingly busy schedule was the reason behind the split but that they had remained friends and continued to be supportive of each other.
Jack Whitehall received backlash when in 2018 he openly spoke of his split from Chan in one of his stand-up performances. He was quoted saying that the relationship was "not gonna work" because it was a long-distance relationship not geographically but in terms of expectation as they wanted different things. "She wanted kids now whereas I wanted to escape. I'm not good with kids," the comedian added before jokingly added that the sex was bad and that it was his fault. Whitehall also added that the advantage of having a tragedy as a comedian is that you get to make material out of it.
Following their split, Gemma Chan reportedly moved on with The Devil's Double actor Dominic Cooper. They made their relationship public in December 2019 when they made an appearance at the British Fashion Awards afterparty as a couple. They met while working on the thriller Stratton in 2017 and then in the summer of 2018 the rumors had started going around that they were already dating.
He Has Dated A Host of Famous Women Since Chan
Dua Lipa
Fresh off his split from Chan, Whitehall was next linked with singer Dua Lipa. They reportedly met at the Brit Awards in early 2018 where Whitehall served as host. They were spotted with each other at the ceremony and attended the after-party together where they were spotted kissing. A source said that the chemistry between them that night was undeniable and that Whitehall had a crush on her. Not much was heard about them since then proving that whatever they had was short-lived.
Kirsty Gallacher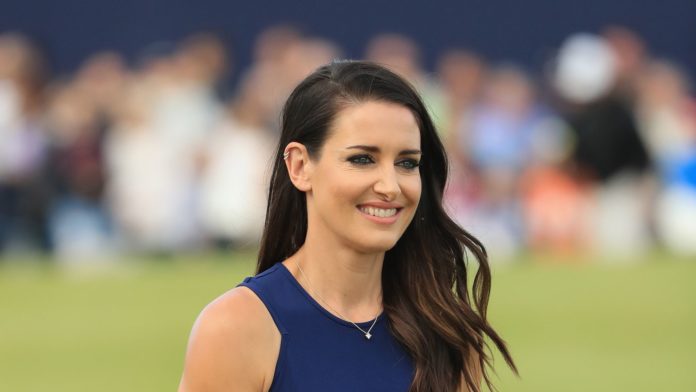 Up next in April 2018, Whitehall was linked with Kirsty Gallagher, a British TV presenter, and model best known for her time at Sky Sports News. The pair sparked dating rumors after they were both spotted flirting at London's Groucho Club. It is not clear how they originally met but both did appear on A League of Their Own on which Whitehall was a regular panelist from 2011 to 2018. Sources said that the two shared a kiss at a friend's house in the night when they were spotted out in London. It would seem that the sparks between them did not fly for long
Kate Beckinsale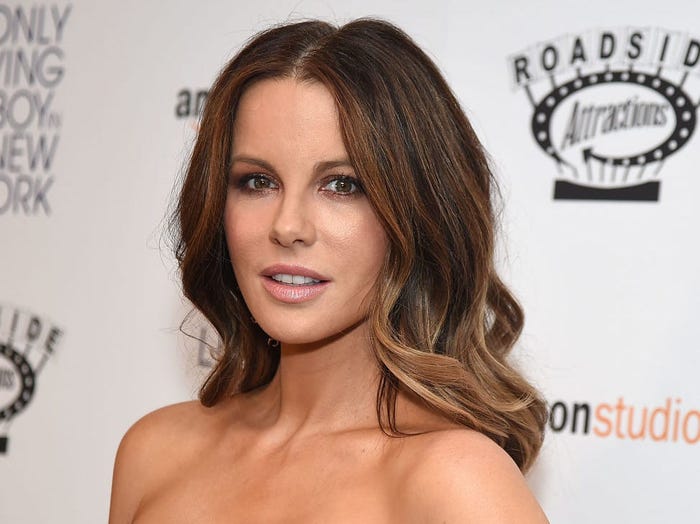 Towards the end of 2018, Jack Whitehall was linked with actress Kate Beckinsale. Dating rumors between them started to make the rounds after they were spotted locking lips at a karaoke bar in Los Angeles before retiring to a hotel together. They had begun their date on that day sharing a meal at Craig's. Again, it seemed to be another short-lived romance as not much was heard thereafter.
Jack Whitehall in 2019 rumored to be romantically involved with Paris Hilton after they both repeatedly flirted with each other on social media and he was seen at her birthday party, but like the rest, not much seemed to come from it.
Roxy Horner
After trying his hands at landing a long-term relationship a number of times, Jack Whitehall seemed to have finally found what he was looking for in young model Roxy Horner who is popular in her own right with magazine features including British Vogue. Like Jack, She is not also new to the celebrity dating scene as she has in the past been linked with Leonardo DiCaprio and dated singer Jack Bugg for two years.
The Essex model reportedly met Whitehall when he was en route to Australia in early 2020 at the start of the Covid pandemic. They ended up isolating together and spent the lockdown period together in Whitehall's Notting Hill apartment which he previously shared with Chan. After a while, the pair went Instagram official and have continued to post sweet snaps of each other on social.
Key Takeaways
Is Jack Whitehall Gay?
Jack Whitehall has not verbally debunked claims about his sexuality but he is definitely not gay, judging from his past romance with some of the gorgeous women in the entertainment industry.
Does Jack Whitehall Have a Girlfriend?
Yes, Jack Whitehall's girlfriend is model Roxy Horner. The two have gone Instagram official and often share adorable pictures of their times together.
How Long Was Jack Whitehall and Gemma Chan Together?
Jack Whitehall and Gemma Chan dated for 6 years before their split in 2017. The reason for their split, according to Whitehall was that they wanted different things.
Is Jack Whitehall Married?
Jack Whitehall and Roxy Horner began dating during the 2020 lockdown in March and to date, they seem to be very much in love with each other but wedding bells are not ringing yet.
Is Jack Whitehall Dating Now?
The actor is in a relationship with model Roxy Horner. They have been together since early 2020.
List of Jack Whitehall's Girlfriends
Gemma Chan
Dua Lipa
Kirsty Gallacher
Kate Beckinsale
Roxy Horner