Fernando Colunga is not gay, does not have a wife, and has never been married. Despite being one of the most popular telenovela actors in Mexico, Colunga conducts his love life with much secrecy.
Colunga has hardly been in any confirmed romance though he is said to have dated several actresses. All this has piqued interest in his love life and has ignited the gay rumors that he now has to contend with from time to time.
Is Fernando Colunga Gay?
Fernando Colunga is not gay to the best of public knowledge. The actor has never confirmed that he is gay, but he has nevertheless been plagued with gay rumors. One of the reasons for this is his secretive love life.
Colunga's love life has been mostly confined to rumors. Several media organizations have even offered to pay the actor for an exclusive story into his personal life, but he has turned it down. As a result, many have decided to assume that Colunga may be gay. The actor himself has also pointed out that the gay rumors may be revenge from the media organizations he turned down.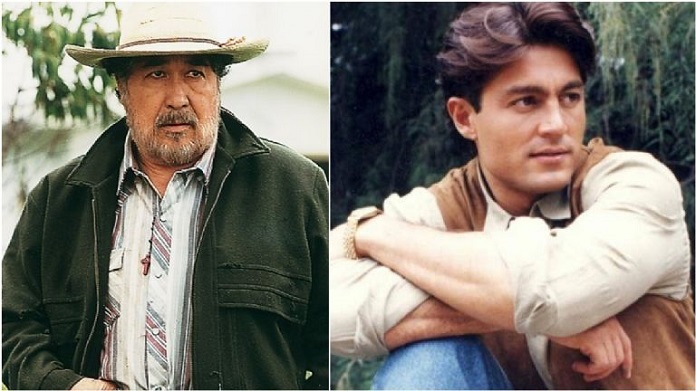 Fernando Colunga is Rumored to Have Dated the Late Actor, Noé Murayama
Another reason why gay rumors have persisted about Fernando Colunga is because of his reported romance with fellow male Mexican actor, Noé Murayama. Noé Murayama was born in 1930, making him 36 years older than Colunga. He and Colunga featured together in the 1997 telenovela Esmeralda. It is rumored that Murayama and Colunga were conducting a discreet romance while working together.
It has also been alleged that when Noé Murayama passed away in 1997, Colunga was so devastated by the loss that he cried on set. The theories also have it that the production company behind Esmeralda quickly contrived a fake relationship between Fernando Colunga and female co-star Nora Salinas to stave off any questions about his link to Noé Murayama.
One cannot confirm how factual this story is but one thing that is for sure is that the gay rumors about Fernando Colunga aren't going away any time soon.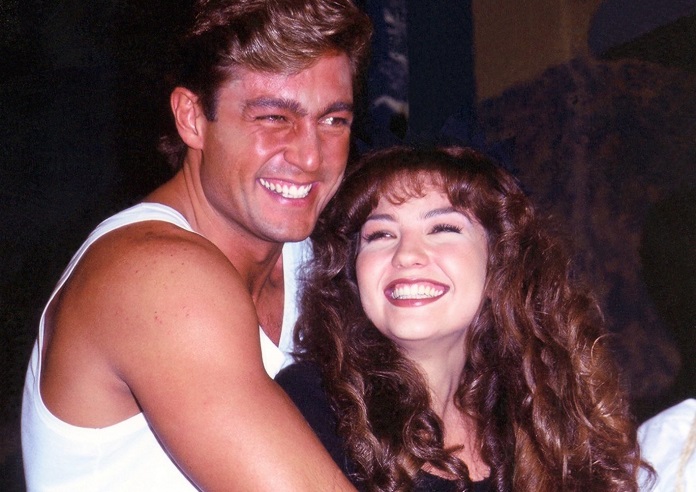 Fernando Colunga has Also Been Romantically Linked with Actresses such as Adela Noriega and Aracely Arámbula
Fernando Colunga conducts his love life with secrecy in the present age, but back in the day, he was romantically linked with several actresses. One of the first actresses that Colunga was linked with is Aracely Arámbula. They are rumored to have dated from 2000 to 2001.
Colunga is also rumored to have had a one-year romance with actress Adela Noriega from 2003 to 2004. Colunga has also been linked with actresses Alejandra Procuna and Nora Salinas. It is, however, believed that his supposed romance with Nora Salinas was set up to quench the gay rumors about him and the late Noé Murayama.
One confirmed relationship that Fernando Colunga has been in was with a Mexican actress named Thalia. He and Thalia famously co-starred as the major characters and love interests in the soap opera Maria la Del Barrio from 1995 to 1996. A former co-star of theirs confirmed that they looked very much in love during the period of shooting. They later broke up in 1996.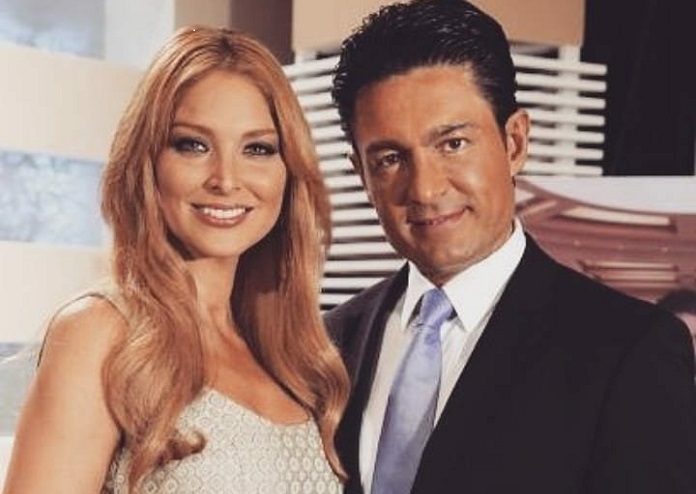 Is Fernando Colunga Married to Blanca Soto?
Fernando Colunga is not married to Bianca Soto. He and the actress, however, dated after appearing in the telenovela Porque el Amor Manda in 2011. They dated for a couple of years and called it quits.
Fernando Colunga has never been married to date. The actor has made it obvious that he is not one for complying with societal standards of paperwork. This does not mean that he abhors commitments, though. Colunga has revealed that he loves commitments and having kids, but his busy and unpredictable schedule poses an obstacle.