Deon Cole does not have a wife and has never been married to any woman in the past. He is currently single; however, he has one son named Dylan Cole.
To date, Deon has never deemed it necessary to reveal the name of Dylan's mother and he is totally averse to talking about his personal life. The actor's penchant for keeping his love life hidden led fans to label him gay but he has already debunked the claims.
Deon Cole is not Married
Deon Cole is not married and has never tied the connubial knot with any woman in the past. Though may have speculated that he is married, he has made his relationship status clear on two different occasions.
The first time was when he took to Twitter after watching adult content one morning and said. "That's right, I porn-surf in the morning," "Take that, MARRIED MEN!" That particular tweet said it all about the entertainer's "alone time" and confirmed that he is not married.
In June 2022, Deon's tweet again confirmed that he was yet to get married. This time around, he shared a clip from a wedding where the groom was seen pulling off some sexy dance moves for his bride and then reaching out to get the garter on her leg. Deon's caption, "Now I want to get married just to do this! said it all; the American entertainer has remained single all these years.
However, that does not mean that he does not crave a proper family life. He was in an interview session when he opened up about his secret desire to get married someday and have more children.
Who is Deon Cole's Girlfriend?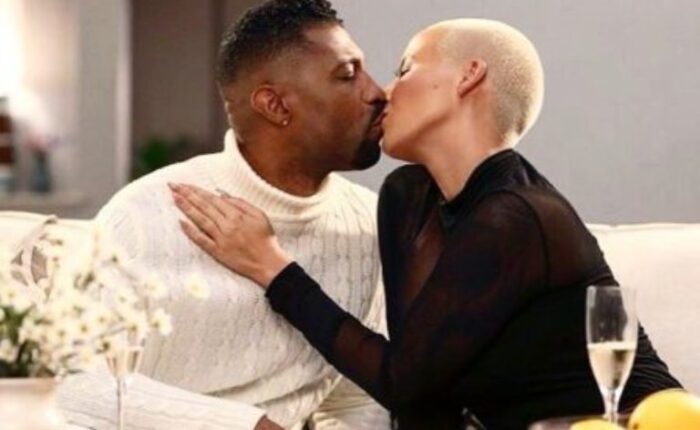 Deon Cole doesn't discuss much about his love life, but he recently revealed that he is unattached at the moment. He attributed his single state to his busy schedule which does not allow him enough time to have an active love life. He also put part of the blame on his responsibilities as a father which he takes too seriously. However, he never ruled out the possibility of finding love sometime in the future.
There was a time that speculations ran rife about Deon Cole being the real-life boyfriend of Amber Rose. This rumor hit the grapevine after the duo kissed passionately on the set of the Black-ish TV show.
Though the news gained traction on multiple social media platforms, it was never reported by the mainstream media. Fans of the entertainment duo couldn't help but speculate that there may be more to their onscreen chemistry than meets the eye.
He was also speculated to be dating Tammy Townsend, his onscreen wife on Average Joe.
Are Deon Cole and Gabrielle Dennis Married?
Out of all the rumors that surfaced about Deon Cole being married, it was his purported marriage with his co-star, Gabrielle Dennis, that really set the internet space ablaze.
After they appeared on the set of some Old Spice advertisements as co-stars, fans got the impression that they were more than just friends. This assumption sparked a lot of online speculations and the celebrity couple was shipped together.
The couple's online chemistry notwithstanding, it was soon clarified that they were just old-time friends.
Deon Cole's Relationships
Many of Deon Coles fans has had a lot to say about his relationships but to date, none have ever been confirmed. Even after it became public knowledge that he is a father of one, many speculations were made about the identity of the woman he had his child with, but none was confirmed.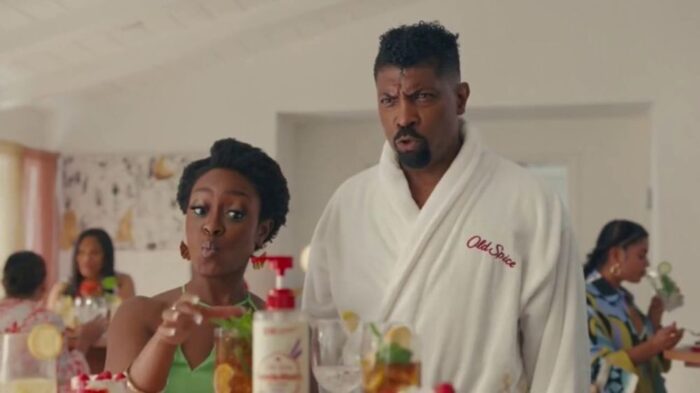 With that said, we would not be far from the truth to say that those purported relationships may not have existed. However, it may be that he did a good job of keeping things under wraps. This is at least true about the mother of his son.
Is Deon Cole Gay?
As a result of his penchant for keeping the details of his love life hidden from the public, many of Deon's fans speculated that he may be gay. However, he debunked the rumors during an interview session with TV/AV Club on 2 on January 2016. Before the interview was concluded, Cole made sure to clarify his true sexuality to all and sundry.
Does Deon Cole Have Children?
Yes, he is a father of one. Despite the fact that he loves to hide the details of his love life away from the prying eyes of the media, Deon Cole has never hidden the fact that he is a father. He has been quite vocal about the place of his only child in his life. He is constantly on social media gushing about the boy.
In one particular Twitter birthday shout-out shared on the 15th of September 2015, Cole referred to his son as the love of his life. In the tweet, he expressed gratitude to his son for putting up with him and his hectic work schedule, "It's all for you! Love you forever!", he concluded.
One intriguing issue about Cole and his only child is that he raised his son as a single dad. This has kept many speculating about the identity and whereabouts of the boy's mother.
Always talking about his son in interview sessions, Deon Cole told reviewjournal.com on April 2018 that  all his life work and endeavors were for him to make enough money to give his son the best life possible. The actor does not joke about his son's needs and has done very well in giving him the good life.
Who Is Deon Cole's Son, Dylan Cole?
The name of Deon's son was later revealed as Dylan Cole; a name that is very close to the actor's first name. Talking to Conan in an October 2018 interview, Deon said his son just hit 16 and requested to be given a Bugatti as his first automobile.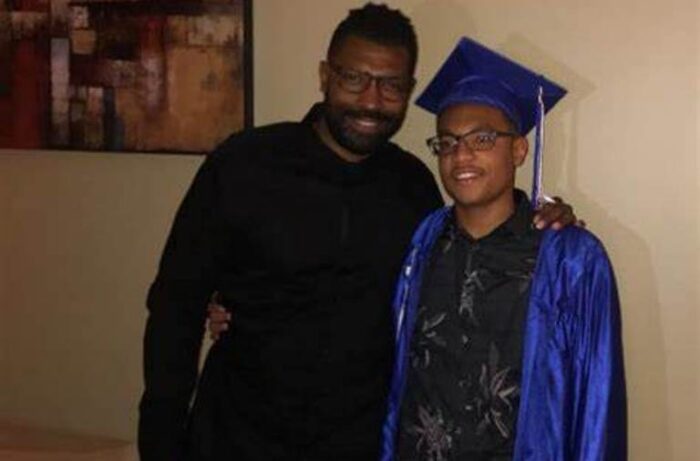 A couple of years later (in 2020), the actor surfaced on The Kelly Clarkson Show to reveal that his hunch was telling him that Dylan may have done the deed, meaning he is now sexually active.
Talking further, the multi-talented entertainer said Dylan used to be a nerd always pushing for them to go grab some pizza. However, these days, Deon said he would be the one to call for a pizza and he will just decline, requesting to get a slice when his dad gets back.