Brooke Henderson is not engaged; neither does she have a boyfriend nor is she in any relationship. However, the Canadian golf player was rumored to be dating her childhood friend, Neil Doef, who was a hockey player.
Brooke Henderson is a Canadian golf player who plays in the Ladies Professional Golf Association (LPGA). She debuted in the professional ranks in 2014 and has since won a number of titles. In the most recent LPGA rankings, she is in the tenth spot. Aside from her achievements on the LPGA Tour, fans want to know more about her love life and relationship.
Is Brooke Henderson Engaged?
As we have previously stated, Brooke Henderson is not engaged, as there is nothing to evidently show she is engaged to anyone. This has so far been one of the aspects of her personal life which the media may have gotten wrong to date.
Some sources have reported that Brooke Handerson and Neil Doef are engaged. However, this is considered mere speculation, as neither party has come out to debunk or confirm the rumors. Until they they do, the golfer is considered not engaged.
Why Is Neil Doef Regarded As Brooke Henderson's Boyfriend?
Based on the information that is available on various online media sites, Brooke is in a relationship with Neil Doef. There are several reasons provided by these sites that support their claim about the duo's relationship. The first is the fact that they allegedly have been friends since their days in elementary school.
The sources have it that Neil and Brooke had their elementary and high school education at Chimo Elementary School in Canada and Smith Falls District Collegiate Institute respectively, and maintained their friendship.
It is further reported that they grew up playing together and supporting each other as friends before their friendship eventually grew into a romantic relationship. Meanwhile, this claim hasn't been confirmed or debunked by either Brooke Henderson or Neil Doef.
Additionally, the athletes were frequently spotted playing golf together. They have also been spotted travelling to several well-known tourist locations together, and they do not hold back at all when it comes to posting their pictures on their individual social media platforms.
This left a lot of people with the belief that they may actually be in a relationship but have decided to keep it very private. On the other hand, they may once have had a thing while growing up, but are no longer dating. This is because sometime in 2022, it was observed that they had taken down the pictures of each other they previously uploaded to their different social media accounts.
The Canadian Golf Player's Suspected Boyfriend was Born in 1997
Brooke Henderson's presumed boyfriend, Neil Doef, was born on February 10, 1997. The 26-year-old Canadian hockey player was born to his parents, Bruce Doef and Bobbi-Jean Doef. His parents, who also ran the local soccer association, raised him along with his three other older siblings, Natalia Doef, Nichole Doef, and Nathan Doef.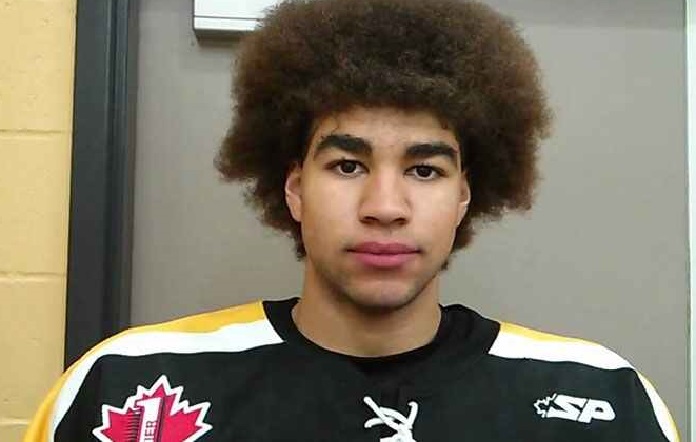 Neil was good at both soccer and hockey growing up, but he later picked hockey. Brooke's presumed boyfriend has so far participated in several hockey leagues both within and outside of the country.
Before moving up to the triple-A level, he spent his formative years playing collegiate B hockey for his alma mater. Neil soon established himself as a swift forward with the Smith Falls Jr. A Bears. He was the Bears' top scorer and one of the top prospects on the NHL watch list. However, at the age of 17, he was forced to give up his hockey career due to an unpleasant circumstance.
Neil sustained a spinal cord injury while participating in a World Junior A Hockey Challenge game in Kindersley, Saskatchewan, on December 14, 2014. This injury ended his hockey career. According to Neil's physicians, he will never be able to stand unassisted. Meanwhile, he can now stand and walk, thanks to a lot of rehabilitation, physical therapy, and perseverance.
Who is Brooke Henderson Dating Now?
it doesn't look like Brooke Henderson is dating anyone at the moment. However, if she is dating then she has successfully kept him away from the media. Meanwhile, there is no record of Brooke Henderson's past relationships.