Brandon Starc is the younger brother of Mitchell Starc, the famous Australian cricket player. He is also the brother-in-law of Australian women's cricket wicketkeeper Alyssa Healy
Just like his elder brother, Brandon Starc is also a high-flying athlete, but his chosen sport is high jump. Brandon Starc has won multiple gold and silver medals. He has also competed at the Olympic Games on two occasions.
Brandon Starc and his elder brother, Mitchell Starc, support each other's careers, but they also give each other a wild berth at times. This is so that Mitchell would not take the spotlight away from Brandon and the young man would get the praise he deserves.
Who is Brandon Starc's Brother?
Brandon Starc's brother is Mitchell Starc, a popular Australian cricket player. Brandon and Mitchell Starc share the same parents and Mitchell is older. While Brandon was born on the 24th of November 1993, Mitchell was born on the 30th of January 1990. It, therefore, means that Mitchell is about three years older than Brandon.
Brandon Starc and Mitchell Starc are the Sons of Paul Starc and Julie May
Brandon and Mitchell Starc's parents are Paul Starc and Julie May. There is a lack of background information about their parents, but they are natives of New South Wales, Australia. The two must have also worked various jobs to make a living for themselves and take care of their kids. Brandon Starc and Mitchell Starc's parents divorced at some point and their mother, Julie May, remarried to a man named Brett.
The two sports stars also have sisters named Amanda and Taylah, but it is difficult to figure out if the two girls are their half-sisters or sisters of full blood. While Brandon and Mitchell Starc's mom is still alive, their father, Paul Starc passed away in February 2021 after a long battle with cancer. His death led to an outpouring of tributes from various sections of Australia, notably sports bodies.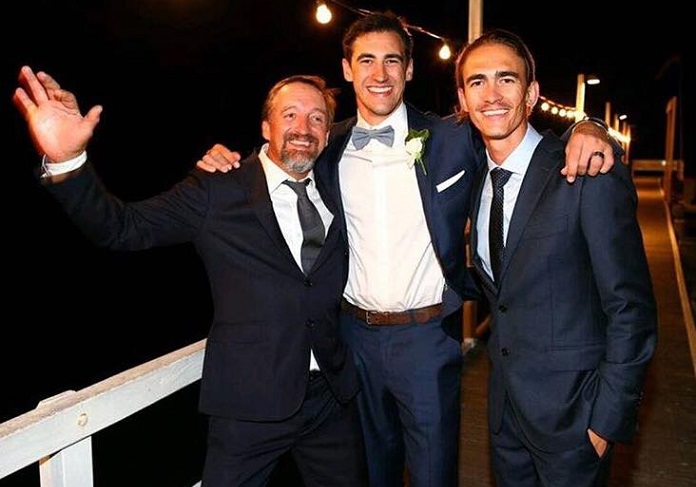 The Two Boys Were Encouraged to Play Sports by Their Parents
Brandon Starc and his brother, Mitchell, grew up in New South Wales. They attended school like other children. They also participated in various extracurricular activities, especially sports. Brandon and his elder brother proved to be naturals at sports from the get-go and their parents encouraged them to try out different sporting activities.
From rugby to soccer to athletics, and cricket, Brandon Starc and his brother, Mitchell Starc, participated in it all. Mitchell eventually focused on cricket, but Brandon pursued both cricket and athletics up until the age of 14. He then had to choose between athletics and cricket after a clash in fixtures and he settled for cricket.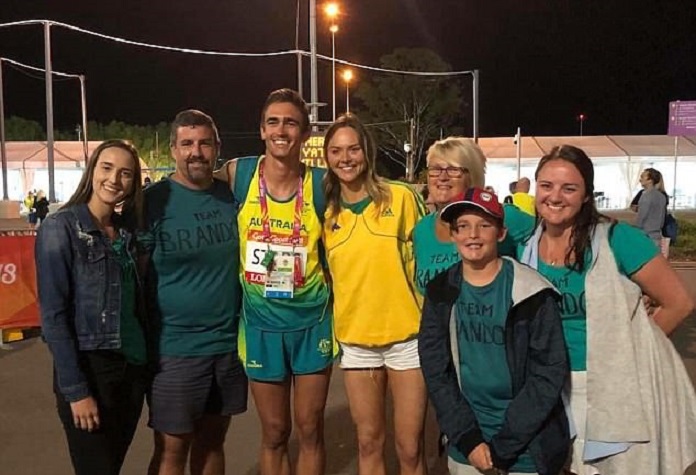 Mitchell Starc Mas Gone on to Become a Famous Cricket Player in Australia
Mitchell Starc began playing cricket as a child and went on to represent his high school, Homebush Boys High School. He also played as a junior cricketer for the Berala Sports Cricket Club in Sydney. He made his international debut for Australia at the age of 20 in Australia's 2010 tour of India. Since then, he has represented his motherland in all major formats of international cricket, including one-day internationals, test cricket, and 20twentyinternationals.
Mitchell Starc has gone on to record impressive statistics and is now regarded as one of the best bowlers the game has ever seen. He has also won several laurels, including the 2015 Cricket World Cup. He was named the player of the tourney on that occasion. Brandon Starc's elder brother has achieved a lot and what makes his achievement even more astonishing is that he has battled injuries throughout his career.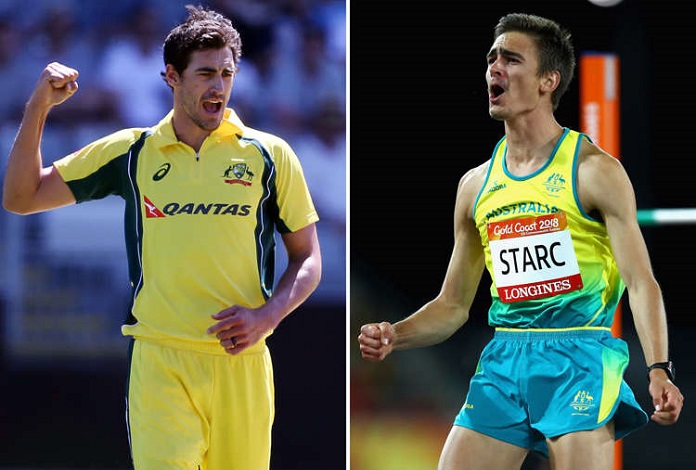 Brandon Starc Has Won Several Medals in High Jump and is a Two-Time Olympic Athlete
While his elder brother is busy making a name for himself in cricket, Brandon Starc is doing a similar thing in high jump. The New South Wales native began taking high jump seriously during his days at Hills Sports High School. He put in a lot of hard work and all of it eventually paid off when he won the silver medal at the 2010 edition of the Youth Olympics in Singapore.
Brandon Starc was just 16 years old at that time and this catapulted him into the spotlight. Since then, he has gone on to establish himself as one of the best high jumpers Australia has ever produced. He won a gold medal at the 2018 edition of the Commonwealth Games held in the Gold Coast, Australia. He then won silver at the 2022 edition of the same games that took place in Birmingham.
Brandon Starc has yet to win an Olympics gold medal but it is a goal that he is working hard towards. He finished 15th at the 2016 edition in Rio de Janeiro, Brazil. He then reached 5th at the Tokyo Olympics 2020 (which was actually held in 2021). Brandon Starc is also a podcaster. He co-hosts The Roommates Rant Podcast with Matt Denny, an Australian discus thrower.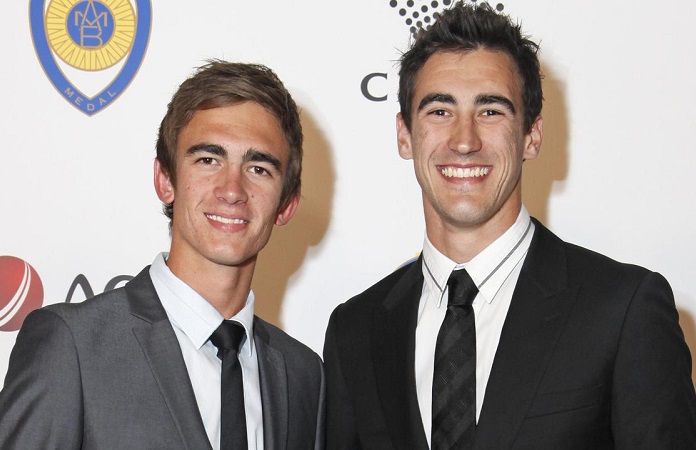 The Two Brothers Have a Good Relationship
Brandon Starc and his elder brother, Mitchell Starc, maintain a close relationship. They support each other in their various athletic endeavors. They also celebrate each other's victories. For instance, when Brandon Starc made history at the 2018 Commonwealth Games by winning Australia's first Commonwealth gold medal in high jump in 25 years, his elder brother was quite happy and used his Twitter account to share how proud he was of him.
Despite having a close relationship, Brandon Starc and his elder brother also give each other some space in the public eye. As such, they do not attend a lot of events together. This may create an impression that the two famous brothers are not close but this is not true. The reason they give each other a wild berth at times is that Mitchell does not want to take the shine away from Brandon, but wants him to get all the praise he deserves.
It must be noted that Mitchell was already a household name in Australia before Brandon started doing his exploits in high jump. As such, much of the early press coverage of Brandon tended to focus on the fact that he was Mitchell Starc's younger brother. This made Mitchell decide to stay away from some of Brandon's sporting events so that all the media attention will be on the younger man as should be the case.