The late Bernie Mac's wife is Rhonda McCullough-Gilmore nee Gore whom he met during their high school days in Chicago. They dated for about two years and wed in 1977. The couple was married for more than three decades during which they welcomed one child together – a daughter named Je'Niece McCullough.
They endured some tough times as Mac built his career, but all their efforts later paid off when he became a Hollywood star. Bernie Mac remained married to Rhonda until he died in 2008. His death devastated his wife and daughter and they paid him glowing tributes. They are now working hard to preserve his legacy.
Rhonda McCullough-Gilmore Was Born in Chicago
The name of Bernie Mac's wife is Rhonda McCullough-Gilmore nee Gore. Rhonda is a native of Chicago and has African-American ethnicity. Her nationality is American and she was born in the late 50s. Rhonda McCullough studied at the Chicago Vocational School and obtained her high school diploma in 1975. She later took some time off from her studies to get married and start a family.
In 1983, Rhonda enrolled in school to study nursing. She completed the program in 1985 and passed the state board test. She later spent several years working as a nurse in Chicago. She worked at a care facility for the mentally ill. She also worked as a psychiatric nurse at the Chicago Read-Mental Health Center. Rhonda has now quit nursing and is an author as well as a philanthropist.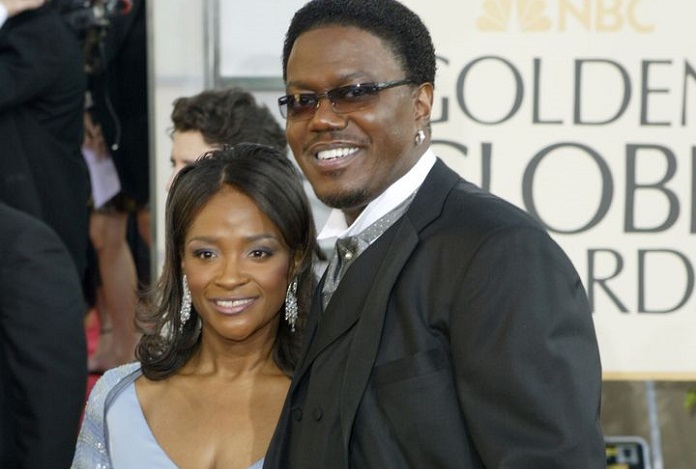 Rhonda and Bernie Mac Were High School Sweethearts 
Bernie Mac first met his future wife, Rhonda McCullough, during their school days at the Chicago Vocational High School. He was attracted to her and asked her out. She later consented after a while and they began dating in 1975. They dated for about two years and later wed in 1977.
Bernie Mac and his wife, Rhonda, made their home in Chicago and welcomed their only child the next year. Things were tough for the couple as they had to depend on food stamps and state aid. They, however, did not despair but worked several jobs to make ends meet. Mac later decided to quit his regular job for comedy and though Rhonda had her reservations, she decided to support him so that he would pursue his passion.
Happy What Would Be Your 60th Birthday Daddy! As you used to say, My love for you is non-transferable! pic.twitter.com/rF3C1X1dR3

— Je'Niece McCullough (@BerniesDaughter) October 5, 2017
The Couple Remained Together Until Bernie Mac's Death in 2008
Bernie Mac and Rhonda McCullough were married for a total of 31 years. Their marriage was largely a smooth one as the couple perfectly complemented each other. For instance, while Mac was busy pursuing his comedy career, Rhonda held down the home front. She worked multiple jobs in the initial stage to help pay bills. She also took primary charge of raising their daughter.
Mac would later break even and he made sure that his wife was there to enjoy it all with him. Rhonda was able to quit her grueling work as a nurse. She also joined her husband on the red carpet for several important ceremonies. The couple also lavished a lot of love on each other.
For instance, Mac was a big fan of soul food and Rhonda always whipped up mouth-watering dishes for his delight. The couple had a good marriage and remained together until Mac's unfortunate demise in 2008.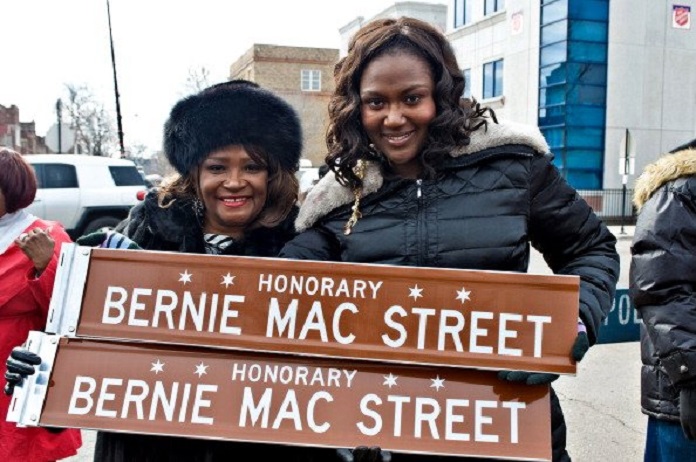 Bernie and Rhonda Only Had One Child Together
Bernie Mac left only one child behind and that is a daughter named Je'Niece McCullough. Je'Niece was born just a year into his marriage to Rhonda. They were overjoyed by her birth and lavished a lot of love on her despite their scarce resources. When their fortune improved, they also gave her a very good life. Bernie Mac was quite close to his daughter during his lifetime but they, nevertheless, had a fractured relationship as she grew older.
The comic was tough on Je'Niece as he was trying to prep her for the harsh world out there. She herself didn't appreciate this and viewed him as strict, controlling, hypercritical, and emotionally volatile. This led to a fractured relationship between the two for some number of years, but they later made up before Mac's demise.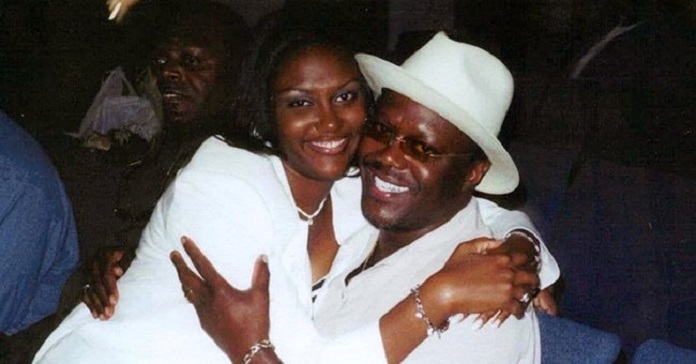 Bernie Mac's Daughter is a Trained Mental Health Counsellor and More
Bernie Mac's daughter, Je'Niece, is a trained counselor, social worker, writer, and public speaker. She holds a bachelor's degree in psychology and a master's degree in mental health counseling from the Xavier University of Louisiana. She has served as a social worker for the Criminal District Court in New Orleans and the South Suburban Council in Illinois.
She is now a public speaker, writer, and blogger. Her favored topics include sarcoidosis awareness, women's wellness, self-empowerment, overcoming depression and difficulties, etc. She also shares her life experiences and wisdom with the intention of helping others.
Je'Niece McCullough was previously married to a man named Theatris Childress III from 2002 to 2008. She has a daughter named Jasmine who was born in 2006.
Bernie Mac's Wife and Daughter All Through the Period Leading up to His Death
Bernie Mac was diagnosed with an incurable inflammatory disease known as sarcoidosis in the 1980s. The diagnosis was a painful moment for him but he did his best to cope and his wife and daughter helped out.
The comedian was able to live a normal life for several years until complications from pneumonia brought on by sarcoidosis led to him being hospitalized in 2008. Bernie Mac's wife and daughter cared for him in the hospital and as the inevitable end came, Rhonda begged him not to die and promised to continue taking care of him.
He, unfortunately, passed away on the 9th of August 2008. Mac's death devastated his wife and daughter. Rhonda shared that he was her whole life and that his death made her question her purpose and her reason for being. McCullough paid her dad tribute as the first guy she fell in love with as well as her protector. She also described him as a wise and loving man.
The deep pain that Bernie Mac's daughter and wife experienced at his death never went away but they are finding ways to carry on. For instance, Rhonda remarried a man named Horace Gilmore on New Year's Eve in 2010. She was introduced to Gilmore, a widower, by her youngest sister named Charoni around February 2009.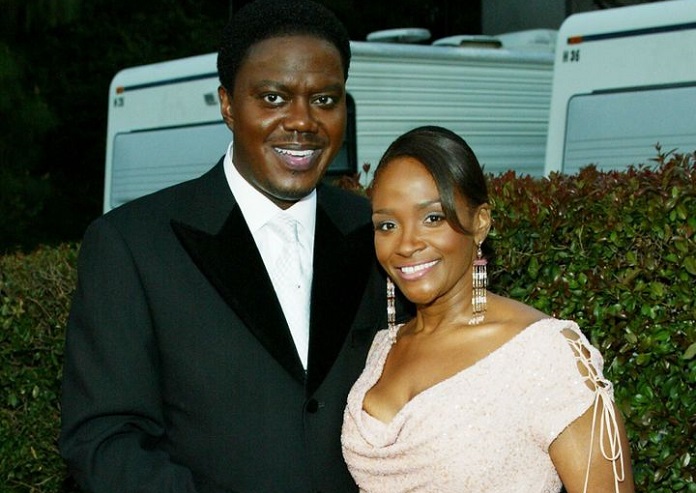 Bernie Mac's Family Is Now Committed To Preserving His Legacy
Bernie Mac's wife and daughter have come a long way from their grieving days and are now committed to keeping his legacy alive. They often attend public ceremonies where he is honored with one accolade or the other.
The two are also heavily involved with Bernie Mac Sarcoidosis Foundation aimed at raising awareness and research funds for the disease. Bernie Mac's wife and daughter are also exploring the option of producing a biopic on his life and have started looking out for the actor that would play him.