Born Adolph Robert Thornton Jr., Young Dolph's height was 6 feet 3 inches, which when converted to meters and centimeters, that figure becomes 1.91 meters and 191 centimeters respectively.
Also known as Dolph Obama, Young Dolph became well recognized by lovers of rap music and the general public after he dropped his debut studio album titled "King of Memphis" in 2016. Many years later on November 17, 2021, he was shot and killed. Here we explore intricate details of the late rapper's height, weight, and other body measurements.
Young Dolph's Bio
AGE AT DEATH: 36 Years Old
BIRTHDAY: August 11, 1985
DIED: November 17, 2021
BIRTHPLACE: Chicago, Illinois, United States
BIRTH SIGN: Leo
ETHNICITY: African-American
FATHER: Albert Thornton Sr.
SIBLINGS: 4 Siblings – Two younger sisters and 2 younger brothers including Still Famous901
YOUNG DOLPH'S HEIGHT IN FEET: 6 feet 3 inches
YOUNG DOLPH'S HEIGHT IN CENTIMETERS: 191 cm
YOUNG DOLPH'S HEIGHT IN METERS: 1.91 m
YOUNG DOLPH'S WEIGHT IN KG: 78 kg
YOUNG DOLPH'S WEIGHT IN LBS: 172 lbs
EYE COLOR: Black
HAIR COLOR: Black
How Tall was Young Dolph Compared to the Average American Rapper?
At 6 feet 3 inches tall, Young Dolph easily bests the average majority of rappers in the music industry. On average, American male rappers usually come in the 5 feet 8 inches package. This height figure is even less than the average American man who stands at 5 feet 9½ inches tall and even lesser than that of an average American male actor's height of 5 feet 10 inches.
Unlike their acting peers though, American male rappers do not feel the need to overcompensate for their rather diminutive heights as the responsibilities or requirements they require to be successful have very little to do with their physical appearance and a lot more to do with their abilities as rappers and the kind of musical content they are able to put out.
To perfectly capture the essence of the most recent statement, it has been observed that most of the successful rappers in the United States today are actually all less than 6 feet tall. Take a look at the list below to see what we mean.
Shortest Rappers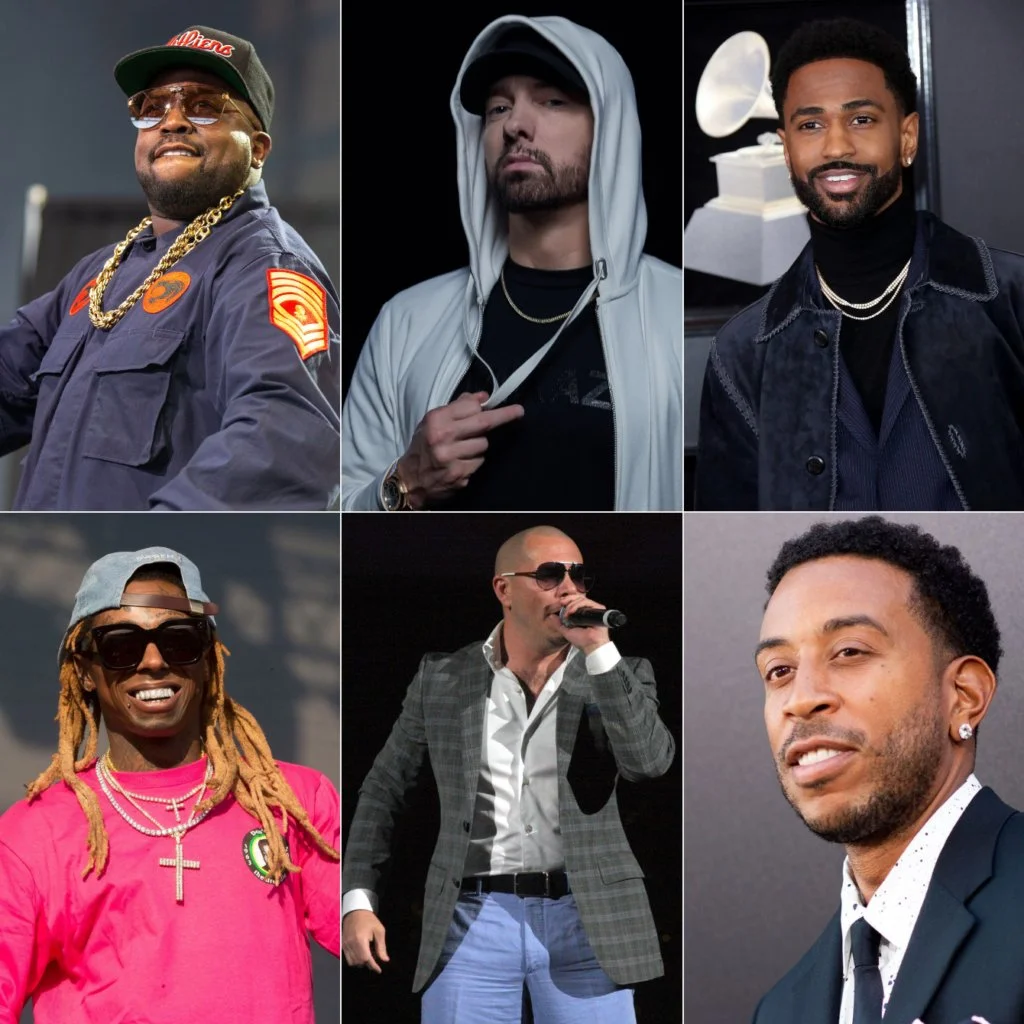 Eazy-E – 5 feet 3 inches
Eminem – 5 feet 8 inches
Lil Wayne – 5 feet 5 inches
Lil Jon – 5 feet 6 inches
Kendrick Lamar – 5 feet 6 inches
MadeinTYO – 5 feet 4 inches
Big Boi – 5 feet 6 inches
Bow Wow – 5 feet 7 inches
Pitbull – 5 feet 7 inches
DJ Khaled – 5 feet 7 inches
Ludacris – 5 feet 8 inches
Kanye West – 5 feet 8 inches
T-Pain – 5 feet 8 inches
Big Sean – 5 feet 8 inches
Ice Cube – 5 feet 8 inches
T.I. – 5 feet 8 inches
Tyga – 5 feet 7 inches
Mac Miller – 5 feet 7 inches
The list above does not rule out the fact that there are no successful tall male musicians in the rap music genre. Far from it, it simply means that the average male American rapper was nowhere near Young Dolph's relatively imposing 6 feet 3 inches tall frame.
The stats and facts do however suggest that Young Dolph was in good company with other tall rap artists prior to his death. Take a look below to find out who these tall and well-known rappers are.
Tallest Rappers
Machine Gun Kelly – 6 feet 3 inches
The Game – 6 feet 3 inches
G Eazy – 6 feet 3 inches
Snoop Dogg – 6 feet 4 inches
Waka Flocka Flame – 6 feet 4inches
Kia Shine – 6 feet 5 inches
2 Chainz – 6 feet 5 inches
Andre Nickatina – 6 feet 5 inches
Dave East – 6 feet 5 inches
Yung Gravy – 6 feet 6 inches
From the list, it is clear to see that Young Dolph falls among the tallest group of rappers who are mostly the exception rather than the norm or average.
How Young Dolph's Height Compares to That of Other Rappers
As earlier mentioned, the height of a rapper does little or nothing to improve their chances of success in the music industry. Overall, the media and the general public have borne witness to shorter rappers rising above their seeming height challenges to become gigantic and successful music personalities.
Even in his prime and with his imposing height, Young Dolph was unable to achieve the level of success that Lil Wayne or Eminem achieved in their prime even though they are some way shorter than he was. Just before we wrap things up, let's take a look at how Young Dolph's Height directly compares to that of rappers like Key Glock, Yo Gotti, and Gucci Mane.
How Tall was Young Dolph Compared to Key Glock?
For all intents and purposes, Key Glock was Young Dolph's protege and both rappers are similar in a number of ways, including style and rendition, but their similarity stops at the height level. Key Glock is officially 5 feet 11 inches (180 cm) tall. He would need an extra 4 inches to match Young Dolph's 6 feet 3 inches frame.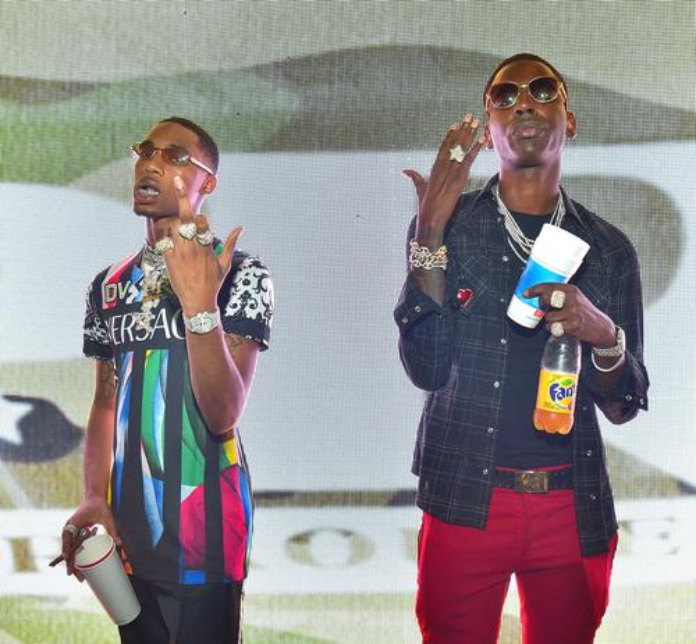 Young Dolph and Key Glock (real name Markeyvius LaShun Cathey) worked on a good number of musical projects together after the late rapper signed Glock to his Paper Route Empire record label in 2017.
Young Dolph's Height Dwarfs Yo Gotti's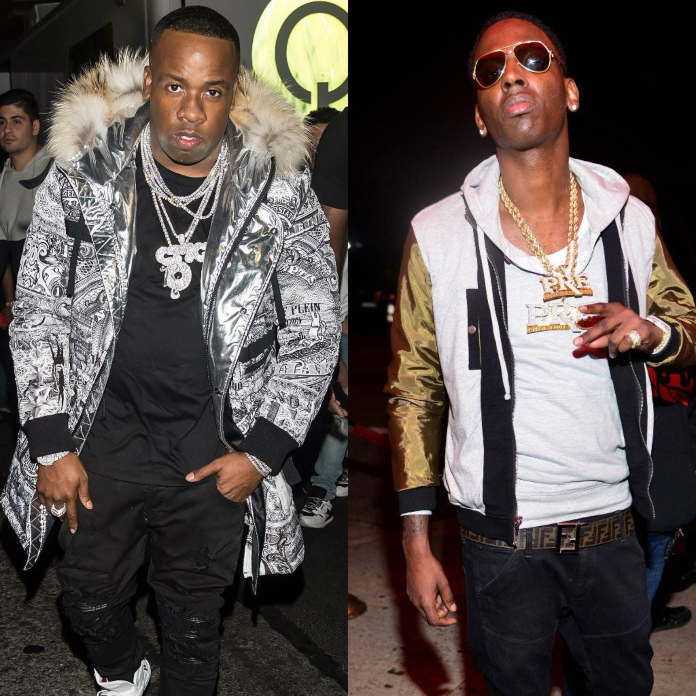 African-American rapper and CEO of CMG record label Yo Gotti is a force to be reckoned with in the rap music genre. However, he is a force that comes wrapped up in a rather diminutive 5 feet 6 inches (170 cm) frame. Some websites have him at 5 feet 7 inches (171 cm), but the extra one inch would still have made no difference if both Yo Gotti and Young Dolph stood next to each other.
Born on May 19, 1981, Yo Gotti is Young Dolph's senior by more than four years but the late rapper got one over on him in the sense that at 6 feet 3 inches tall, he is just 3 inches short of 1 foot taller than Yo Gotti.
Young Dolph was Just an Inch Taller Than Gucci Mane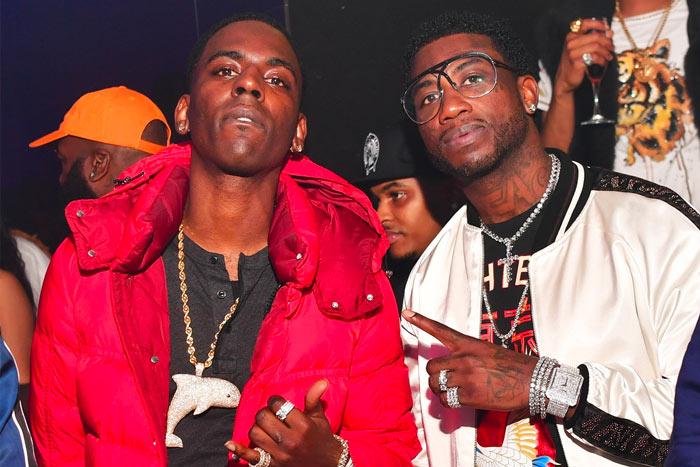 African-American producer and rapper Gucci Mane could easily swap rapping for a career in basketball with a height of 6 feet 2 inches (188 cm). His current height however falls one inch short of Young Dolph's 6 feet 3 inches height. Gucci Mane is known to rap music lovers and the American public through his songs First Day Out and Aggressive.
Young Dolph's Weight Compliments His Height
The majority of artists, actors, actresses, and entertainers of all kinds are renowned for their ability to stay fit and healthy and Young Dolph was no exception. Hours spent in the gym and other fitness regimens helped him maintain a perfect body weight of 78 kg (172 lbs). Other aspects of his body measurements were never revealed prior to his death.