How Tall is Patrick Mahomes? Patrick Mahomes' height is 6 feet 3 inches which is about 1.91 m and favourably compares with other NFL quarterbacks.
As the youngest player with a Super Bowl MVP award, Patrick Mahomes is considered one of the most outstanding quarterbacks (QB) in the National Football League (NFL). Height is one of the essential requirements of most sports, and American football is no different as it is necessary for various positions.
QBs with at least 6 feet height have proven to be more successful, especially at pocket passing. This is because their size helps them to get better vision over the lineman down the field. However, while this is quite rare, some QBs who aren't as tall as 6 feet have been successful. Thankfully, Patrick Mahomes is well above the average height and has also been astonishingly successful, one of the many reasons why he has been in the spotlight.
Patrick Mahomes Height Does Not Make Him The Tallest QB In The NFL
With his height and body weight, Patrick Mahomes has been noted as one of the most outstanding players in the NFL. Because he is young, many have also called him the future of the league. While the QB cannot be called short, or even very tall, he has managed to attain a level of success that has put him at par or even above other quarterbacks that have slightly better body statistics when compared to his. It emphasizes more on the fact that height isn't everything.
The best NFL quarterbacks are known for their heights which range from 6 feet to 6 feet 6 inches. They also have an almost perfect bodyweight of about 225lbs. Below are some of them and their heights:
Tom Brady – The Tampa Bay Buccaneers player is 6 feet 4 inches and 225 lbs.
Aaron Rodgers – The Green Bay Packers QB is 6 feet 2 inches and weighs 225lbs.
Russell Wilson – The Seattle Seahawks QB is 5 feet 11 inches and weighs 215lbs.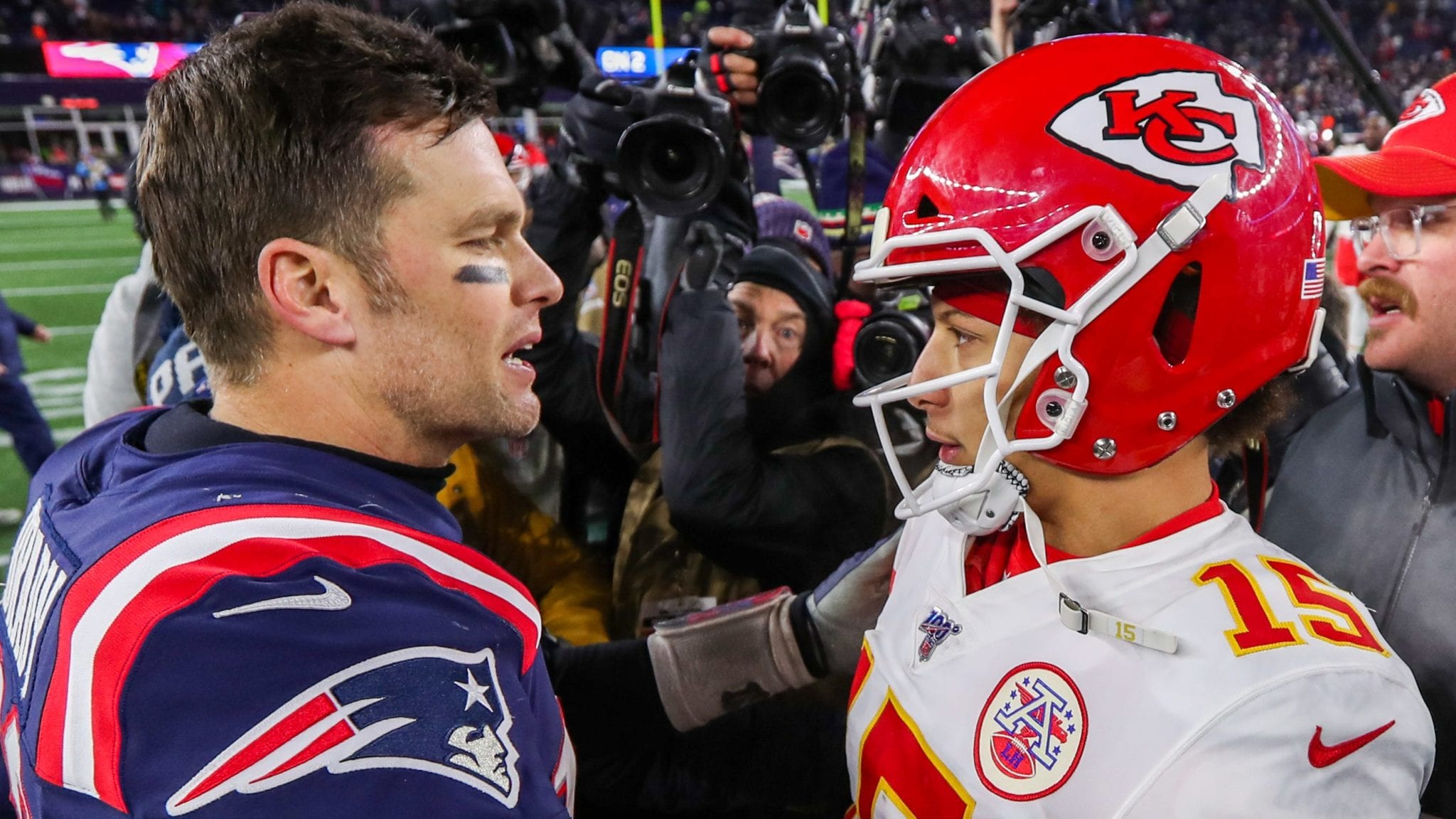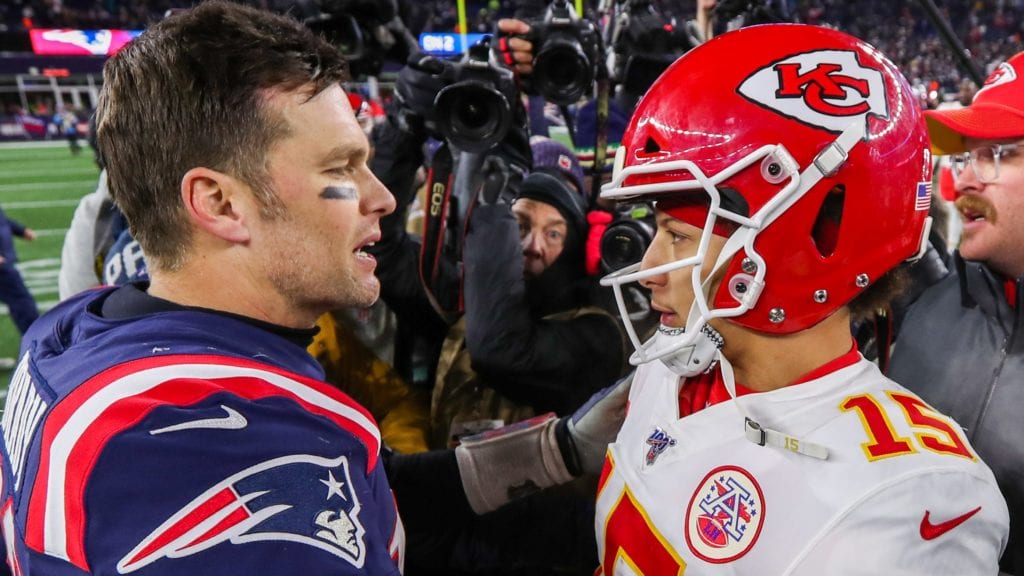 On his own team, Patrick Mahomes has teammates that are not linemen who are taller than him. There are also those that are shorter. Examples are:
Tyreek Hills – The Kansas City Chiefs wide receiver is 5 feet 10 inches and weighs 185lbs.
Harrison Butker – Nicknamed the butt-kicker, the Kansas City Chiefs kicker is 6 feet 4 inches tall and weighs 205lbs.
Has Patrick Mahomes Height Helped His Career?
Being tall, as earlier noted, is one of the criteria for excelling in most contact sports, especially in Gridiron football. Over the years, the performance of players in the league has come to show that some players with particular physical attributes playing in a particular position tend to do better when compared to others with a different set of physical attributes in that same position.
Thus, the NFL has a particular height required of an average QB. The height is 6 feet 4 inches and 225 lbs body mass. This, however, doesn't categorically state that it is the body measurement of all NFL QBs, but what every QB wants. With a height of 6 feet 3 inches and weight of 230lbs, Patrick Mahomes falls into the desired height and weight category for QBs and with his impressive performances on the pitch, he has remained one of the most consistent and sought-after QBs in the NFL.
Asides from aiding better vision, there are other advantages that come with height. Big hands come with height. They aid in ball control and help typically throw the ball through passing lanes. Also, arms come with height. Long arms naturally give you an advantage when throwing the football. Longer arms equal higher release points which equal higher throwing over linesmen without tipped passes. Patrick has all these.
NFL Statistics Favours Patrick Mahomes Height
Statistical analysis in height, weight, and any passing statistics correlation has it that height aids completion percentage. Also, the same record shows that almost all heavier running backs are usually the ones successful at scoring touchdowns. It further suggests that the taller or heavier players have better statistics than shorter, lighter players except for, some interception. More so, this same analysis asserts that the shorter players have a lower completion percentage.
From the analysis above, and the model height and weight (6'4″ and 225 lbs) of an average NFL QB, Patrick Mahomes can be said to have changed history to a large extent and silenced his critics with the level of success he has achieved in the game with his height and weight of 6 feet 3 inches and 230lbs. Seeing all that he has been able to do at this stage of his career, there is no questioning that in the years to come, the pro-footballer can even poll better stats than what we have seen him do so far.
Overview of Patrick Mahomes' NFL Career
The multiple award-winning QB began his career as a football player in college at Texas Tech University where he played both football and baseball. At one point, he dropped baseball and focused solely on football.
Having made it to the NFL in the first round of the 2017 NFL Draft as the 10th pick by the Kansas City Chiefs, Mahomes has been able to silence critics who thought he was not fit enough for the NFL. The young man led Kansas City to three consecutive playoff victories by more than 10 points, which is the first of its kind in the history of the NFL. This got him a 10-year contract worth $503 million, the largest in the history of sports.
Patrick is also known to have the highest passer rating for both regular seasons and playoffs. Passer rating looks at the completion, percentage, interception, yard pass, and touchdowns of quarterbacks who are primarily passers.
He is More Than a Football Player
Just like his father, Pat Mahomes Senior, Mahomes jr. is not only outstanding in football, but also outstanding in basketball. In his high school, Whitehouse High School Texas, he held a high ground in basketball where he displayed his dribbling and slam dunk skills. Even after he had signed a contract with the Kansas City Chief of the NFL, he still played basketball when he had the opportunity to play.
The young MVP, like his old man, is known to have handled the baseball bat. In his high school days, he played baseball alongside football and basketball. His baseball skill is also as outstanding as those of the other games. Most of these games require a height of 6 feet 4 inches but Mahomes smashes them all even though he is an inch disadvantaged.