How Tall is Nick Cannon? Nick Cannon is 5 feet 10 ¾ inches or 1.80m. Nick has stated that his height is 6 feet 1 inch (1.86m), but reputable sources have disputed this, pointing out that his height is closer to 5 feet 10 ¾ inches or 1.80m
From movies to music, and comedy, Nick Cannon has left a mark wherever he has been. His biggest impact has, however, come on the TV screens where he has made a name for himself hosting several hit shows such as Wild N' Out, the Nick Cannon Show, and most recently, The Masked Singer, a hit Fox show which features several celebrities competing on a singing show incognito. Panelists and fans alike spend a great deal of time trying to decipher who these celebs are and one of the clues that have come in handy is none other than the host's height.
Though not exactly a giant, Nick Cannon still boasts of an above-average height which the curious cats rely on in their bid to uncover the masked competitors. While these efforts only yield small fruits, it has nevertheless reignited conversations as to what Cannon's exact height is in reality.
How Tall is Nick Cannon?
The renowned TV host has reportedly stated that his height is 6 feet 1 inch (1.86m), but reputable sources have disputed this, pointing out that his height is closer to 5 feet 10 ¾ inches or 1.80m. It, therefore, means that Cannon is at least 5 feet 10 ¾ inches which still makes him taller than the average Hollywood celebrity. While the movies will have us believe that our heroes and heroines look larger than life, the reality remains that most Hollywood celebrities are literally down to earth.
The average Hollywood male celebrity is 5 feet 10 inches while the average female celebrity is 5 feet 5 inches. It, therefore, falls to directors to make them look taller on the screens and they have been known to resort to some conventional and unconventional means to make that happen. From extra cushions in couches to modified cowboy boots, these movie directors will stop at nothing to bring our desired protagonist and villains alive on the screens.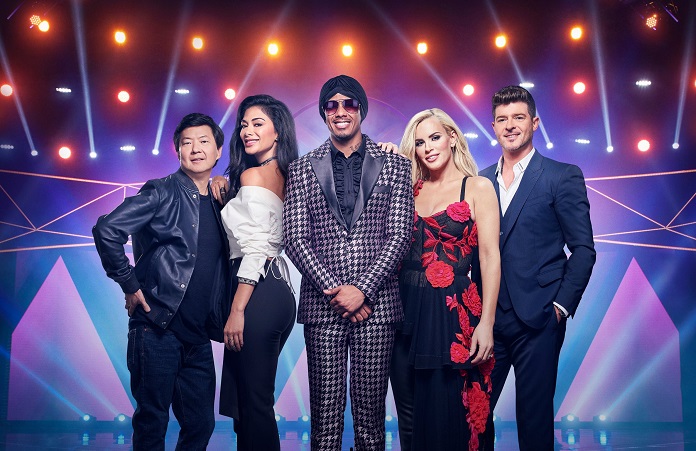 Nick Cannon's Height Compared to the Average American
Nick Cannon's height of 5 feet 10 ¾ inches also means that he is slightly taller than most Americans. Data from the National Centre for Health Statistics has it that the average American man is 5 feet 9 inches tall (1.75m) while the average American woman is 5 feet 3.5 inches tall (1.61m). Bringing it closer to Cannon's own demographic, he is one inch taller than the average African-American man and six inches taller than the regular African-American woman.
Statistics have it that the average African-American man is 5 feet 9 inches tall while the average African-American woman is 5 feet 4 inches tall. Further Statistics also suggest that the height of American men, both Caucasians and non-Caucasians alike, has decreased from 5 feet 9.4 inches in 2005 to 5 feet 9 in 2016. This downward trend has been attributed to the growing number of Mexican-American men in the population whose average height is a bit shorter at 5 feet 6.5 inches.
Nick Cannon's Height Compared to His Exes
With a fourth child set to be born for him within the space of a year, there is no gainsaying the fact that Nick Cannon has had a colorful love life. That love life features an enviable list of beauties and we will be examining how each of these ladies stack up against Cannon when it comes to height.
Abby De La Rosa
Cannon is presently in a relationship with DJ, broadcast professional, and entrepreneur, Abby De La Rosa. The two are smitten with each other and have revealed that they will be welcoming twins together this year. Meanwhile, a look at their pictures will reveal that the 5 feet 10 ¾ inches tall Cannon is quite taller than De La Rosa who is only 5 feet 4 inches tall.
Brittany Bell
Prior to going steady with De La Rosa, Cannon was in a five-year relationship with model and beauty queen Brittany Bell. That relationship produced two of his kids and you can reasonably expect both kids to turn out to be quite tall as their mother boasts of an impressive height of 5 feet 9 inches.
Mariah Carey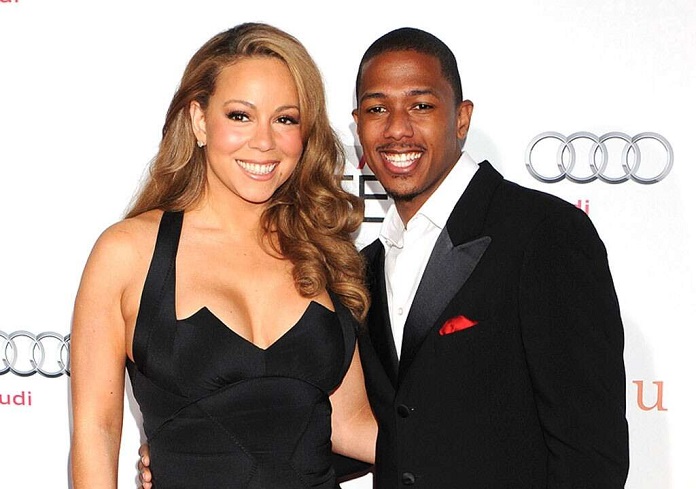 Cannon and the award-winning singer were officially married for eight years during which they welcomed two kids. They called quits in 2016 and it broke a lot of hearts seeing as they meshed well on the red carpet. Just as is the case with Bell, Carey was also 5 feet 9 inches tall, meaning that she and Cannon fitted perfectly.
Selita Ebanks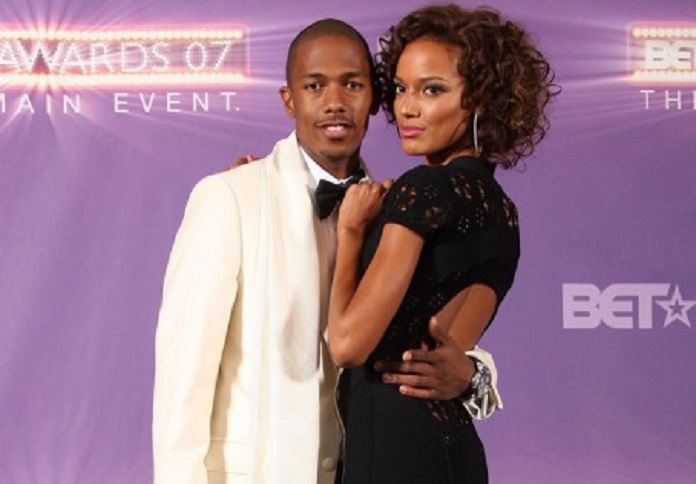 Cannon and model Selita Ebanks dated, got engaged, and broke up, all in the year 2007. The short duration of their romance means that they didn't give us many couples moments together but we know that Selita was only slightly shorter than Cannon as her height is put at 5 feet 8 inches.
Christina Milan
One of the shortest ladies that Nick Cannon ever dated is also one of his most famous loves, actress Christina Milan. The two met while portraying love interests in the hit 2003 film, Love Don't Cost a Thing, and carried over the attraction after shooting. They would date until 2005, a time during which Cannon towered over Milan by as much as 8 inches.
How Much Does Nick Cannon Weigh?
Nick Cannon's weight is listed at 79 kg or 173 lbs. The TV personality is one of those people that was born with good metabolism and has always maintained a lean weight but that does not mean that he hasn't had to work hard for his ripped physique. That hard work was ironically inspired when he was diagnosed with an incurable autoimmune condition, Lupus, in 2012. Cannon underwent a year of meds and chemotherapy to get back on track. He was then informed that he had to live a healthy lifestyle from henceforth in order to avoid any painful flare-ups.
That healthy lifestyle sees the TV star eat a clean diet free of meat, processed foods, or sodium. He also does meditation and yoga thrice a day. Cannon is also big on physical exercises. At the crack of dawn each day, he embarks on a 90-minute exercise that involves smacking a tire with a 15-pound sledgehammer and dragging his 6,500 pound Hummer Jeep across the parking lot. There are also lots of martial arts, Muay Thai, Jiu-Jitsu, kickboxing, and boxing involved. Cannon's daily training routine also sees him breaking down and rebuilding a wall consisting of 100 30-pound cinder blocks. This accounts for his ripped and enviable physique but even more important than that, it enables the actor to live pain-free from his lupus condition.