What is Kai Cenat's height? Kai Cenat is a 21 year old American blogger and YouTuber who stands at a height of 5 feet 6 inches (168 cm/1.68 m) and weighs 55 kg (121 lbs).
Kai gained fame in late 2018 after consistently going viral for his comical videos on Twitch and YouTube. He became more popular after joining the YouTube supergroup called Any Means Possible (AMP) where he and five other vloggers combined their creative resources to soar to greater heights. Find out more about how tall this online personality is.
Kai Cenat's Bio
AGE: 21 Years Old
BIRTHDAY: December 16, 2001
BIRTHPLACE: The Bronx, New York, United States of America
BIRTH SIGN: Sagittarius
ETHNICITY: Black American
SIBLINGS: 3—Kaleel (half-brother), Devonte (brother), and Kaia Cenat (twin sister)
HEIGHT: 5 feet 6 inches (168 cm/1.68 m)
WEIGHT: 55 kg (121 lbs)
How Old is Kai Cenat Now?
Kai Cenat is 21 years old. He was born on December 16, 2001, to African American parents in the Bronx, New York, USA. He was born under the Sagittarius zodiac sign owing to his birth date.
The vlogger has a twin sister named Kaia and they are the firstborn children of their parents. He also has an older brother named Devonte, and a younger half-brother named Kaleel.
While Kai regularly features his family members in his videos, their personal details have been kept under wraps, especially those of his parents. From the videos we've seen of his family, they are all of the Black ethnicity as evidenced by their chocolate brown skin.
The YouTuber is a former student of the Frederick Douglass Academy in New York. Following his graduation, he proceeded to obtain a Bachelor's Degree from the State University of New York (SUNY) at Morrisville.
Though a native of New York, Kai Cenat currently resides in Atlanta, Georgia.
How Tall is Kai Cenat?
Several credible reports have pegged Kai Cenat's height at 5 feet 6 inches. Offhand, this looks like a pretty decent height for a young man who just came out of teenagehood. Aside from internet reports, the young gamer's height can also be evaluated through his videos.
From those videos, Kai clearly falls into the average height category. Speaking of average heights, in his home country of America, the average height of males within the age range of 20 to 60 years is said to be 5 feet 9 inches.
Judging by this, Kai Cenat is a little bit shorter than average as he stands nearly three inches shorter than his male American counterparts. In videos with other YouTubers, you can easily find Kai by checking for the one who is one of the shortest among the bunch. However, the vlogger makes up for his height deficit by maintaining a very trim, lean physique.
Is Kai The Tallest Member of AMP?
As we have previously said, Kai Cenat's career became explosive after he teamed up with five other young, talented content creators like himself. These five YouTubers are Chrisnxt Door, Agent 00, Just Fanum, ImDavisss, and Duke Dennis.
Together, these six youngsters founded the AMP supergroup, a group that focused on bringing quality videos and skits to the public "by any means possible". Let's find out how tall Kai Cenat is when compared with his fellow AMP group members.
Kai Cenat's Height and Duke Dennis's Height Compared
Duke Dennis was the first member. He also happens to be the most popular member of the group. Dennis is a YouTube personality who became known for posting basketball simulation videos, especially the NBA 2k. On his personal channel, he has amassed over 1.7 million subscribers and is still counting.
An interesting fact about Dennis is that he served in the United States Army for a few years. This is probably why his 6-foot height isn't much of a surprise to us; Dennis definitely stands out among his group members. That being said, Dennis Duke is nearly 6 inches taller than group mate Kai Cenat.
How Tall is Kai Cenat Compared to JustFanum?
The next member of AMP is the YouTuber JustFanum. JustFanum's height is pegged at 5 feet 7 inches. This makes him only slightly taller than Cenat by an inch.
JustFanum is also wildly popular with close to 900k subscribers on YouTube. The vlogger's content is mostly centered around New York, his home city. One of his most popular YouTube videos to date remains the one titled 'New York Problems – Hood Edition', a video that has currently earned over a million views.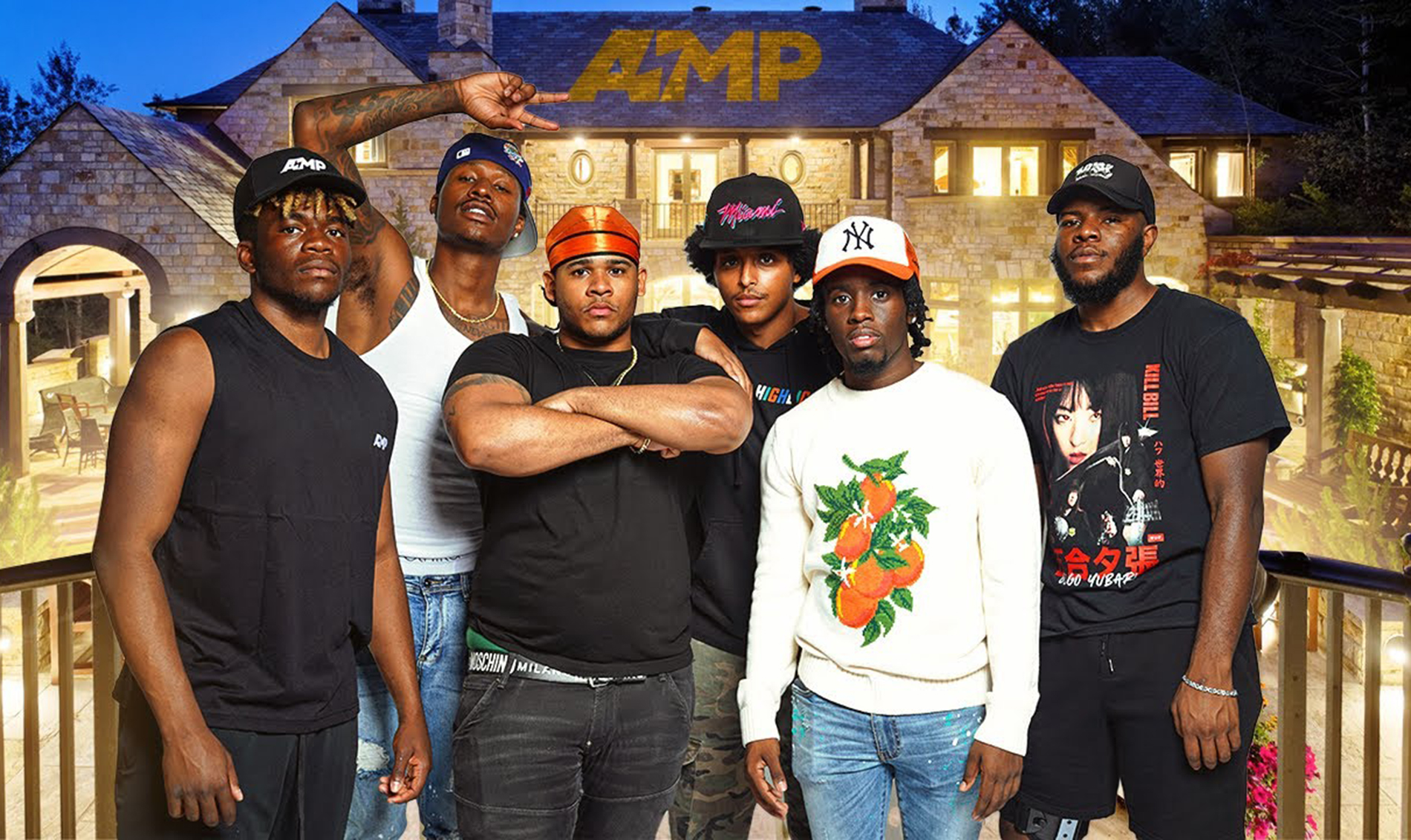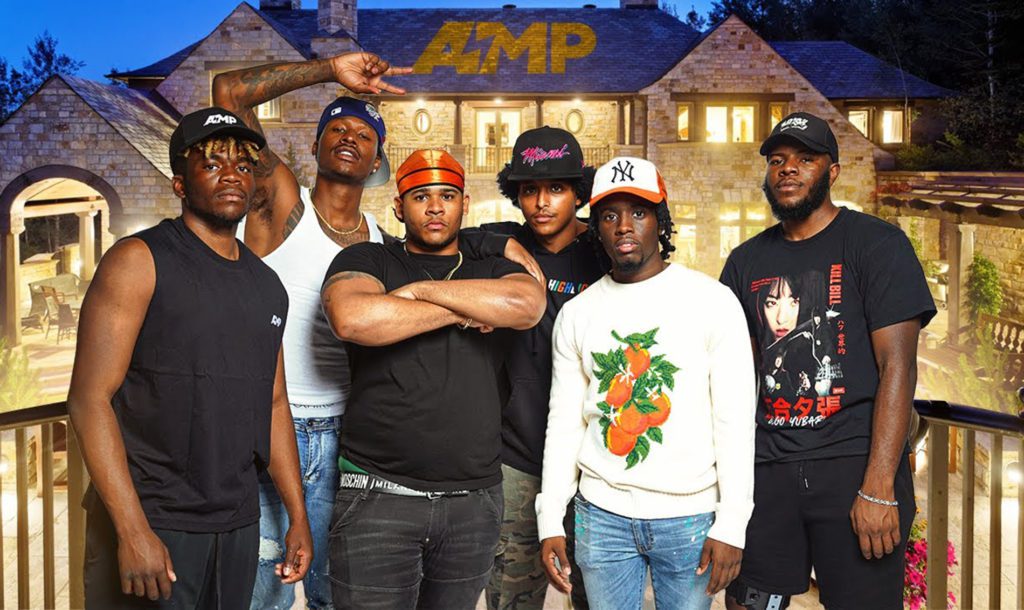 Agent 00 vs Kai Cenat's Height
The third member of AMP is the one called Agent 00. This particular gamer became popular for his NBA 2K gameplay skills. Agent's personal channel on YouTube, CallMeAgent00, has
garnered nearly 2 million subscribers at the moment since its creation in January 2013. His most-watched video is the 2019 video that featured him playing every single NBA 2K video game in one video stream.
Agent 00 is only 5 feet 6 inches tall, the exact height as Kai Cenat.
Kai Cenat's Height Compared with ImDavisss and Chrisnxt Door
ImDavisss and Chris happen to be the last two members of AMP. ImDavisss is well known for his viral video, '99% of Park Players Avoid this Court* Releasing My Dribble Moves Finally' which has amassed nearly 4 million views on YouTube.
Well, ImDavisss is about 5 feet and 8 inches tall, making him two inches taller than Kai Cenat. On the other hand, very little is known about Chrisnxt Door, and his height is one of them. There are no verifiable reports on how tall the 6th AMP member is. Pictures and videos featuring both gamers, however, suggest that Chris is slightly taller than Cenat by a couple of inches.
It is quite clear that Kai Cenat is not the tallest member of AMP. He is rather among the shortest, as he and Agent 00 bring up the rear with their 5 feet 6-inch statures.
How Does Kai Cenat Work Out?
Kai Cenat maintains a healthy weight of 55 kg (121 lbs), courtesy of his love for exercise. If you have seen any of Kai's videos, you would notice that he has a lean, yet
athletic build.
In the aftermath of some new videos where he looks quite bulky, many people have become quite curious about what his workout routines look like. Cenat rarely posts videos of himself in the gym but recent clips show that he has been sporting some really ripped abs, as well as heavily toned biceps.
This means that his workouts are mainly focused on his upper body and likely include lots of chest and bench presses, as well as some lightweight lifting.