How Tall is Arnold Schwarzenegger? Arnold Schwarzenegger's height is listed to be 6 feet 2 inches (188 cm)
For over 40 years, the true height of renowned actor and bodybuilder Arnold Schwarzeneggerger has been a bone of contention among fans, critics, writers, and even reporters. The unsolicited attention his height receives is probably because of his heavy body build, the product of years of bodybuilding. Also, his multiple movie roles as a hero who always stands tall before his enemies is another cause of the argument about his height. People who have watched his movies and seen his physique probably always hope to meet a giant when they see him in real life.
Arnold Schwarzenegger's True Height is 6 feet 2 inches (188 cm)
While he can be described as a tall man, the actor is not a giant. This disappointment has made many people say that he is not as tall as he looks or claims. The debate over Arnold Schwarzenegger's height continues to linger since he has not provided the public with any concrete proof of the height he claims to be. However, from what he has said in his interviews, and from what has been gathered by comparing his height with that of other people, Arnold's current height should be 6 feet 2 inches (188 cm).
He once admitted during an interview that he noticed he has shrunk for reasons he could not explain. He said he became aware of the reduction one day when his daughters decided to measure him.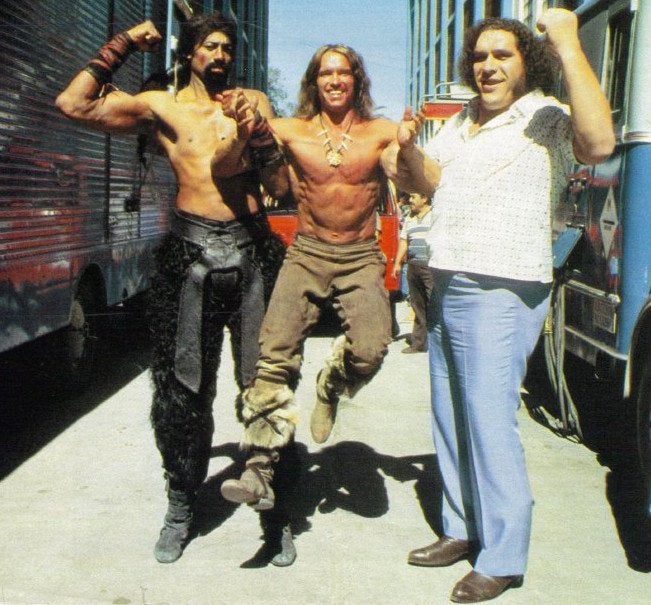 How Has His Height Influenced His Career?
The Austria-born alpha is known as many things, including a bodybuilder, an actor, a producer, a politician, and a businessman. As an actor, he is mainly known to feature in action movies. Some famous films he acted in are Commando, The Terminator, Predator, Judgement Day, etc. He is a skillful actor, and he plays the role of the hero almost all the time, probably because of his heavy build.
As a bodybuilder, Arnold is very muscular, making him a perfect choice for his plays. More so, he is almost always taller than the villain whenever he is acting. This is most likely because he is taller than 5 feet 9 inches, which is the estimated average height of an American man, as well as most actors in the industry.
Statistics show that about 3.9% of men in the United States are about 6'2″ tall and over. This means that Arnold is taller than about 96.1% of men in the States. Only about 3.9% are taller than he is. However, some critics and media sites say that he uses "risers" to get himself to that height. Other people think he claimed this height due to his political ambition because taller men stand better than their counterparts. Albeit, there is no evidence to this statement.
What Arnold Schwarzenegger Has To Say About His Height
The prominent bodybuilder revealed that he found it laughable that people would think he is 5 feet 6 inches or thereabout. According to him, people look up to him; not in the sense of social status but literally. Although he admitted to having grown shorter over the years, he still sees himself as a tall man. As a result, he is confident in himself and does not feel uncomfortable acting with people he is taller than. Neither is he intimidated by the few who are taller than him.
Comparative Proof of Schwarzenegger's Real Height with Other Actors
Photos of the actor and some of his colleagues in Hollywood, as well as photos which he took in his early years as a bodybuilder, reveal his height.
Arnold Schwarzenegger and Dwayne Johnson (The Rock)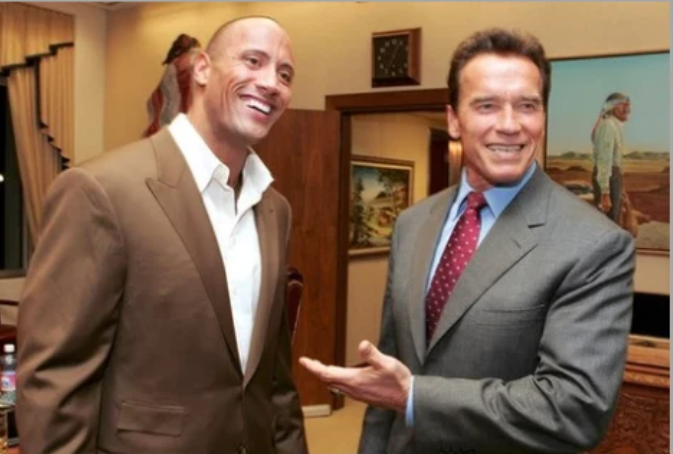 Let us begin with Dwayne, another popular actor and one of the few taller than Arnold. When they were younger, photos that both men took revealed that The Rock was only about 2 inches taller than Schwarzenegger. The former is said to be about 6 feet 4 inches. This further affirms that the bodybuilder was 6 feet 2 inches tall at a younger age.
Robert Patrick (T-1000) and Arnold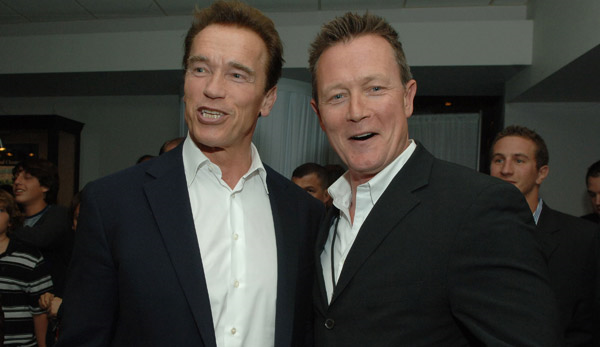 Robert played the role of the villain in one of the blockbuster movies in the Terminator film series that featured Schwarzenegger as the hero. Despite his height of about 6 feet, Robert was dwarfed by Arnold's height and physique. This also proves that the actor is taller than 6 ft.
Arnold Schwarzenegger and Sylvester Stallone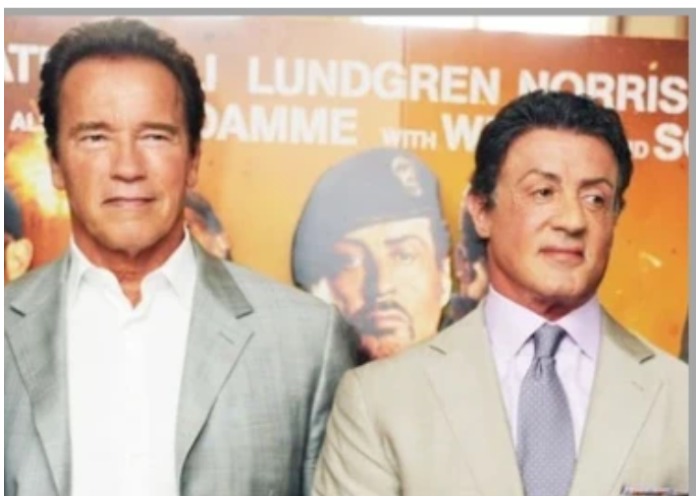 Again, comparing his height with that of fellow bodybuilder and actor Sylvester Stallone, Arnold stands taller as always. Known to be about 5 feet 9 inches tall, Stallone appears shorter than his colleague in photos they took together.
Jason Statham and Arnold Schwarzenegger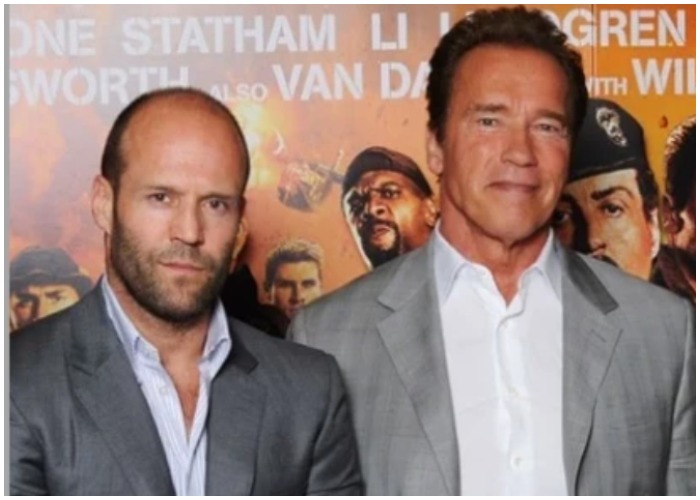 Jason is another fair comparison for the entertainer. He is an action movie superstar from Hollywood, and his height is about 5 feet 10 inches. However, standing close to Arnold, Jason Statham looks about 4 inches shorter. Yet another proof that the good-looking actor is much taller than what reporters say.
Arnold Schwarzenegger's Height Compared with Other Bodybuilders
Since many people argue that one of the reasons Arnold Schwarzenegger appears to be up to be 6 feet 2 inches (188 cm) tall is because he uses lifters or wears shoes that make him look tall. Below are photos where he was barefoot.
Bill Pearl, Dave Draper, and Arnold Schwarzenegger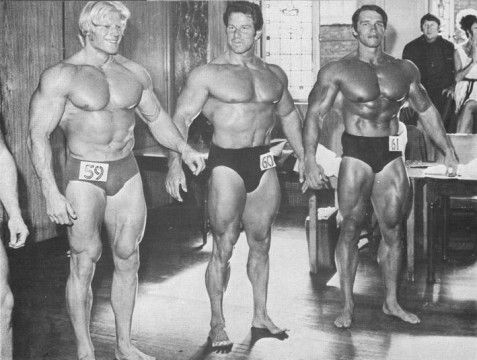 As a bodybuilder, the men took pictures when they were still in their youth and even during competitions. Dave Draper, one of his colleagues who is known to be 6 feet tall, looked a few inches shorter in a photo with Bill Pearl and Arnold Schwarzenegger.
Sergio Olivia and Arnold Schwarzenegger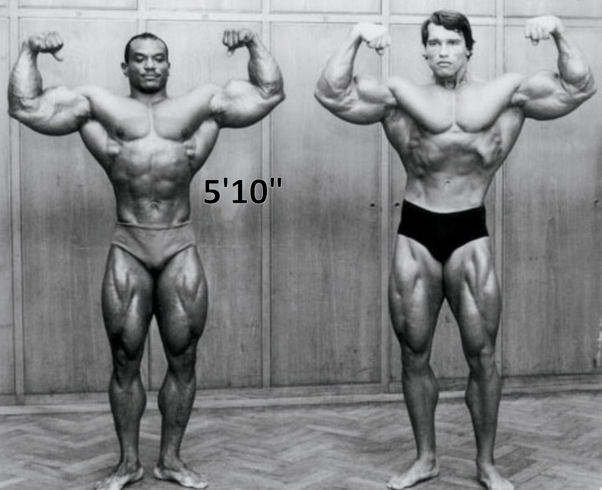 Also, in another photo with Sergio Oliva who stands at 5 feet 10 inches, Schwarzenegger with his height of at least 6 feet is visibly taller than Olivia even though the men appear to have almost the same body size.
Reg Park and Arnold Schwarzenegger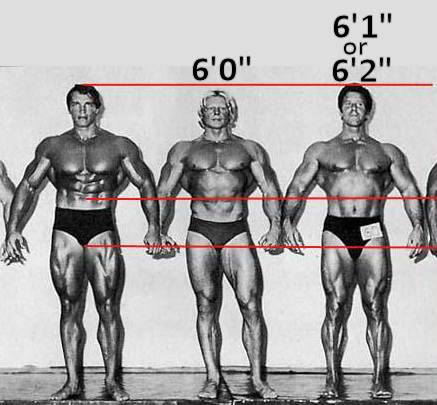 Finally, another bodybuilder, Reg Park, who is between 6 feet 1 inch and 6 feet 2 inches, appears to be of the same height as Arnold in a photo they were both captured in. This then raises the question again of what Arnold Schwarzenegger's true height is and why he appears to be almost the same height as people we know that are taller than he is.