'Love It or List It' Hilary Farr and David Visentin are not married. David Visentin has been married to Krista Visentin since 2006, while Hilary Farr was married to a certain Gordon Farr from 1982 to 2008 and appears to have remained single since the divorce. 
Hilary Farr and David Visentin are among the duos on TV with a chemistry that has got many to constantly ask if they are romantically involved with each other beyond their OWN TV show, (Love It or List It). While Hilary Farr is a renowned international home designer whose skills in designing homes have made her a big name in her niche, David Visentin is a former actor and realtor who has also found himself in the reality show business.
Since the show premiered in 2008 both in the US and Canada on the HGTV and OWN Network respectively, the two have remained a part of it as co-hosts. Due to the popularity of the show, Hillary and David have come to easily be recognized as a couple so much that many believe that even outside of the show, they still have something to do with each other. But do they? Find out below.
Are Hilary Farr and David Visentin Married to Each Other?
Obviously, fans of Love It or List It show would have loved to see Hilary Farr and David Visentin together as a couple, but love did not happen for them. More so, they have both had different people in their lives.
Before she gained fame with her HGTV show, Hilary was married to a certain Gordon Farr. Their wedding was held on 12 September 1982. The couple got divorced around 2008 after which Hilary relocated to Toronto to audition for the HGTV show. She has since kept her former spouse's surname.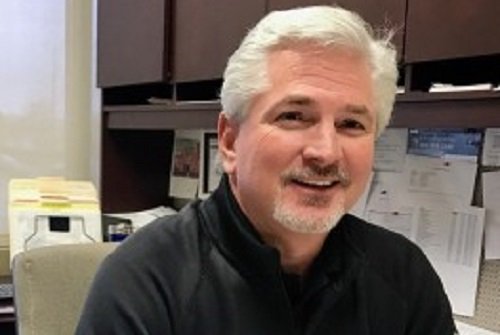 Since coming to the limelight, Hilary rarely ever speaks about her former husband, thus not much is known about him or what could have led to their divorce. According to Gordon Farr's IMDB page, he is an Emmy-nominated screenwriter and TV producer and chances are that they could have met during Hilary's involvement in Hollywood.
The peak of Gordon's career his IMDb profile seems to have been in between the 60s to the 90s, he seemed to have had less frequency of work as the new millennium beckoned. Some of Gordon Farr's credits include Keeping Up with the Joneses, Hollywood Babylon, and more.
Hilary Farr's marriage to Gordon Farr did produce a son named Joshua Farr. A lot of times, Hilary has expressed her fondness for her son whom she says like the rest of her family calls her MM which translates as Mighty Mumster. She has also said that her proudest moment in life is everything that her son has ever done.
Unlike his mom, Josh lives a fairly private life away from the buzz of the media, it is however known that she has made his mother a grandmother as he had three kids, a son, and two daughters, this was revealed through a Twitter post that Hilary Far made which was a video of his son and grandkids wishing him a Happy mother's day. There is no detail about who Joshua's wife is.
A video from my son Josh and grandkids that I wanted to share. Happy Mother's Day! pic.twitter.com/xppySH4WHZ

— Hilary Farr (@Hilary_Farr) May 10, 2020
Hilary Farr may not have remarried since her 2008 divorce, however, she does have the company of her pets. An avid animal lover, Farr owns a Pomeranian-Chihuahua mix named Mimi whom she often flaunts on Instagram.
On his own part, David Visentin has also been married. He walked down the aisle in 2006 with his better half whose name is Krista Visentin. While info about her date of birth and childhood has not been made available, it is known that her maiden name is Krista Grycko.
Their wedding which was held even before David got involved in Love It or List It was a very small event that only had the attendance of very close friends and family members. Many years later, they seem to still be getting stronger as man and wife, although they have maintained a high level of privacy.
Their union has been blessed with a son, Logan Visentin who was born in 2011. The family now lives in Ontario, Canada. Though he does not share much about his family online, a few snaps from his Twitter page suggests that Visentin is a family man, he occasionally shares snaps with his siblings.
Masters swim meet in Markham with my sister..what an incredible pool..#swimforlife pic.twitter.com/oi0vTcidWd

— David Visentin (@davidvisentin1) February 28, 2016
Due to their popularity, many fans of the show have wondered about who Hilary Farr and David Visentin dated in the past, however, they both maintained very private lives before finding fame on the show in 2008 and as a result of this, not so much has been revealed about their personal lives prior to Love it Or List it.
How Did Hilary Farr and David Visentin Meet?
Apart from the OWN show that they have both been a part of for more than a decade now, these two famous individuals do not have any other connection, much less a romantic one.
Even though one may think that they have known each other for all their lives, it is not so. With Hilary Farr more than 10 years older than her co-star, David Visentin, the two met thanks to the HGTV's show Love It or List It when they went for the audition.
They both booked the part of co-hosts for the show, becoming the first time hosts for the show which premiered as a primetime program on W Network on September 8, 2008. Visentin told Popsugar in 2017 that when the producers called him up to tell him he had gotten the role, they added that he would make Hilary look good on the show.
Farr and Visentin have since remained as the only hosts the show has ever had in its longstanding run, a well deserved feat that is thanks to their constant fun bickering and old-couple-like fights which keeps the show interesting.
Love It or List It follows Farr and Visentin as they help home owners make the difficult decision of keeping their home after Farr has renovated it or list it and instead go for another one that Visentin would help them find to better suit their needs. Farr wins most of the time and often brags about it. The show has now grown into a franchise with versions in other countries.
Farr and Visentin have come to have a deep affection for each other according to Farr since they met. She revealed that apart from the genuineness of their affection, they are exactly the opposite of each other which makes it easy for them to adore each other. Nonetheless, they share the same love for cars, have taste for the same kind of food, but do not necessarily have the same idea of what a perfect day is.
Apart from Love It or List It, Hilary and David have also appeared on some reality TV shows together such as The Marilyn Denis Show, Brother Vs. Brother, and Makeover Manor.
Who Is Hilary Farr?
According to her Twitter page, Hilary Farr refers to herself as an international interior designer. She was born Hilary Elizabeth Labow on the 31st of August 1951, in Toronto, Ontario, Canada, however, she was raised in London, United Kingdom, making her of dual British and Canadian citizenship. Viewers of Love it or List It would agree without hesitation that Farr is a natural on the screen and that is because she has been in front of the cameras her whole life.
She had originally wanted to be a ballet dancer, she revealed to Extra in 2016. In a bid to bring her dreams to fruition, she attended London's Royal Ballet School at the age of 11. Unfortunately, Farr went through a growth sprout which in plain terms means a period when she had a more intense growth. This ultimately truncated her dreams to become a ballet dancer, so young Farr decided to switch her focus towards theatre where she could still utilize her dancing skills.
Farr Simultaneously Pursued Her Passion For Acting And Decor
In addition to the performance arts, Hilary Farr had another interest growing up for which she would be celebrated the world over. She fell in love with decoration as a child while helping her mother decorate the home she grew up in. Her mother worked as a home decorator at the time.
Hilary Farr attended Ryerson University and after graduation, relocated to Los Angeles in order to focus on her entertainment career. Credited as her maiden name Hilary Labow, she began booking parts in small films and later transitioned to the small screen. Her first film credit came in Layout for 5 Models and Sex Farm in 1972 and 1973 respectively.
In theatre, Farr sang in Grease in London in 1973. Other films where she had small parts include Never Mind the Quality, Feel the Width (1973), Legend of the Werewolf (1975), The Rocky Horror Picture Show (1975), City on Fire (1979) and The Return (1980). The most famous of these was 1975's The Rocky Horror Picture Show, a musical comedy horror film. It was a box office mega hit making $170 million against a budget of $1.4 million.
While picking up bit parts in films, Hilary Farr did not ignore her passion for decoration as she renovated homes and even worked other part-time jobs. By the early  80s, Farr began appearing in TV shows. Her debut TV role came in a 1982 episode of The Greatest American Hero. She also had a role in an episode of We Got It Made.
After a prolonged absence from acting, Farr in 2016 played the role of Malignicent in Ross Petty's stage version of Sleeping Beauty at the Elgin Theatre in Toronto. Guess who was there in the crowd to support her? David Visentin.
Great performance of Sleeping Beauty @theRossPetty @elgintheatre last nite w my friend @Hilary_Farr…did we boo her evilness…oh yeah pic.twitter.com/er7AKHclPG

— David Visentin (@davidvisentin1) December 7, 2016
The Business of Home Decor Has Put Her Financial Worth At $7 Million
By the mid 80s, Hilary Farr seemed to have narrowed her focus on renovating homes, this would see her travel often to places like Australia, the United Kingdom, California, New York and of course her hometown Toronto where she relocated to in 2008.
It was the same year that she became the host of Love it or List it, and as the show garnered more popularity, so did her fame blow off the roof. The show aired and continues to air in Canada and the United States.
Her impeccable work on the show boosted her business portfolio and Farr would become a celebrity home designer. She has worked for celebrities like Jenna Elfman and Jennifer Hudson. Her success with Love it or List it has also seen her appear as a celebrity guest in a number of shows including Search for the Next W Expert, The Marilyn Denis Show, among others.
Farr has since established an eponymous design company which has been the major contributor to her $7 million net worth. She is the co-founder of Rules of Renovation which is a real estate investment seminar series held across North America for aspiring investors. It was established in 2017. In February 2021, Deadline reported that HGTV has booked her to host her own show titled, Tough Love with Hilary Farr which would be her second show with the network. The show which is set to premiere in late 2021 would see Farr use her design expertise to help families facing challenges in their homes and relationships.
Who Is David Visentin?
Like Hilary Farr, David Scott Michael Visentin is a Canadian native who is a former actor and real estate agent. He has Italian roots and was born on June 28, 1965 in Toronto, Ontario. Farr and Visentin do share a lot in common, like Farr who got her love for home decor from her mom, real estate is a thing in Visentin's family and he got the passion from his father Nick Visentin.
At the start of his real estate career in 1987, he worked alongside his father. Having spent no less than a decade helping clients find new homes, Visentin came to HGTV with a wealth of experience in the real estate sector.
Like Farr, acting is also something that Visentin tried his hands on before real estate. Like real estate, acting runs in his family and two of his siblings have performed in theatre. Visentin's acting credits include a role in a TV show called, My Parent's House. It was his dream to combine his experience in the real estate sector and his confidence in front of camera to make a show, thus getting cast on Love it or List it was a dream come true.
Like Farr, his fame from the show has seen him appear in other shows. He is a contributor to a number of news agencies including the Canadian Press. David Visentin like her partner has been able to garner not just fame but wealth from the popularity that TV brought him. His net worth is estimated at $6 million.