To those old enough to remember watching television series in the early 2000s, Hilarie Burton is one who has undoubtedly earned her celebrity status. Formerly a host on an MTV show, the American actress, and producer burst onto the scene with her portrayal of the character, Peyton Sawyer in the drama series One Tree Hill that premiered back in 2003.
Since then, she has been involved in a couple of bigger roles in both films and television series. She has also received various nominations and awards for her efforts.
Hilarie Burton's Bio

Hilarie Burton whose middle name is Ross was born on July 1, 1982. She was born in Sterling, Virginia to a mother who was a real estate agent and a father, who was a member of the US Army Special Forces, "The Green Beret". Hilarie who graduated from Park View High School in 2000 is the first of four children; she was also the only girl child her parents had.
Burton was quite active in high school. In her second year, she was the student council treasurer. She moved up to vice president by her third year, and in her senior year, she captained the school's cheerleading squad, was student council president, and was crowned homecoming queen. Following high school, she attended New York University and Fordham University.
See Also: Meghan Ory Bio, Married, Husband, Kids, Height, Body Measurements, Age
Hilarie did not skip a beat after high school as she landed her first job as a VJ on MTV's Total Request Live. She would also go on to present at the MTV Video Music Awards the same year she graduated from high school. She has also presented on MTV's Iced Out New Year's Eve. This drew the attention of The WB, as the network granted her a role on their teen drama series, Dawson's Creek in 2002, where she portrayed herself as a VJ.
She continued to improve her relationship with The WB as she won a spot as one of the lead characters on One Tree Hill. She played the character of Peyton Sawyer, an extremely independent artist and who had trust issues and was trying to navigate her way through life and romance. Also, the series was directed by the Greg Prange, the same man who had also directed Dawson's Creek. The series had its premiere on September 23, 2003, and became The WB's top-rated program of the year.
Her role as Peyton Sawyer, which is largely considered her best performance till date earned her some time on the cover of some popular magazines such as Maxim, People, and American Cheerleader. She also received numerous nominations for her efforts, including three Teen Choice Award nominations. She stepped away from the series in May 2009, however, citing personal reasons.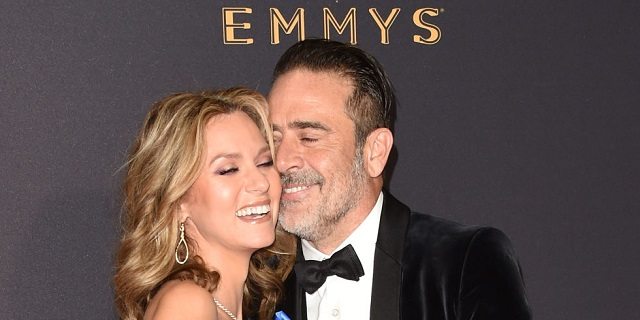 Next came Burton's film debut in the drama Our Very Own in June 2005, where she worked with Cheryl Hines and Allison Janney. She and her co-stars received recognition at the Sarasota Film Festival for "Outstanding Ensemble Acting". In 2007, she played Ryan in Lifetime's Normal Adolescent Behavior, and in the horror film Solstice.
The next two years saw her work with some popular names like Dakota Fanning and Hilary Duff on the movies The Secret Life of Bees and Bloodworth respectively.
In July of 2010, USA Network brought Hilarie Burton on to play a recurring character, Sara Ellis in their crime drama series White Collar. For the third season of the series, she became a regular but was pushed back to her initial frequency later the same year.
In mid-2013, she came on board ABC's medical drama Grey's Anatomy where she played the character, Dr Lauren Boswell, for the three closing episodes of the ninth season. She also played Brian Sanders on the short-lived CBS drama Hostages in the same year. In 2015, she was Anna Schaefer in another CBS series Extant and Karen Palmer in Lethal Weapon from 2016 to 2017.
Hilarie Burton has more than her acting prowess to thank for her success. The slim, blonde, 5 feet 7 inches beauty was ranked No.77 on Maxim's Hot 100 List in 2007. She has also once ranked No.2 on Femme Fatales' "The 50 Sexiest Women of 2005", and No.12 on Much Music's "20 Hottest Women of 2003".
See Also: Nicole Sullivan Biography, Husband, Net Worth, Salary and Quick Facts
Besides her acting profession, the actress also has her own production company which she named Southern Gothic Productions (SoGoPro). She started the company in 2007 along with James Burton, Kelly Tenney, Nick Gray, and Meg Mortimer.
Hilarie Burton's Son and her relationship with Jeffrey Dean Morgan
Burton is not all work and no play. She does have a personal life, one that has been public since her foray into acting.
In 2004, Hilarie married Ian Prange who was an assistant director on One Tree Hill, and son to the series' director, Greg Prange. The pair apparently hit it off and looked good together. However, there was no fairytale ending for the lovebirds as they divorced in 2009. Many sources claim that this was the major reason Burton walked away from One Tree Hill.
In the same year, she started dating One Tree Hill and Supernatural star Jeffrey Dean Morgan. The couple hasn't officially tied the knot but they look strong and happy together. In 2010, Hilarie brought her first child into the world, a son. In February 2018, the couple had another child, this time a girl.
Has Hilarie Burton been involved in any scandal?
Hilarie may have been divorced before but from every indication, the separation was a clean break and there was nothing messy about it.
The closest she has come to a scandal was in October 2017 when she revealed through a video retweet, that ace filmmaker and actor Ben Affleck had touched her inappropriately in 2003. Although Ben Affleck says that he doesn't remember the incident, he publicly apologized for it on The Late Show with Stephen Colbert.
Hilarie Burton's height and body stats
Hilarie Burton has a lot to offer in terms of skills and looks too. She stands at an envious 5 feet 9 inches (1.74m) and maintains a healthy weight of about 132lb (60kg). Burton has brown eyes and auburn hair. The actress also has a bust size of 34 inches;  a waist size of 24 inches; and a hip size of 35 inches.