You probably have seen the act Superman in DC Extended Universe, the same actor played the role of Superman in Batman vs Superman: Dawn of Justice (2016) and Justice League (2017) which are the highest earning Superman films. Credit goes to Henry Cavill for depicting the characters so perfectly as if they existed in the human world.
Here, we will learn who he is outside his roles as a superhero in movies. His bio, relationship status, sexuality and body stats will be highlighted here as well as other interesting facts you didn't know about the celebrity actor.
Henry Cavill – Bio
Henry William Dalgliesh Cavill was born on 5th May 1983 in Jersey the Channel Islands an archipelago in the English Channel. The Channel Islands is a Crown dependency of the United Kingdom. Marianne Cavill his biological mother worked as a secretary in a Bank while Colin Cavill his father earned a profitable living as a stockbroker. His siblings include Niki Richard Dalgliesh Cavill, Charlie Cavill, Simon Cavil and Piers Cavill. The family of 7 lived together and the kids were raised by their mother.
Henry first attended St Michael's Preparatory School in Saint Saviour, Jersey, graduated and proceeded to Stowe School in Stowe, Buckinghamshire, England. While in school, he participated actively in school plays and drama's which helped to hone his acting skills as a kid and set the grounds right for him to take up big roles as an adult.
Acting Career
Henry Cavill's acting career started professionally in 2001 with the movie titled Laguna as the character Thomas Aprea. His leading role in Showtime's television series (2007-2010) The Tudors blossomed his career as he perfectly played the character of a certain Charles Brandon who was the first Duke of Suffolk in the movie. 2011 saw him playing the role of Theseus in the movie Immortals which also had as one of its cast, Freida Pinto.
Read Also: Calvin Harris Height, Net Worth, Wiki, Dating, Girlfriend, Wife 
Clark Kent was a character many people wanted to see in Man of Steel, and playing that vital role in the blockbuster movie was Henry Cavill. He had a reoccurrence when he took the role of Superman in the 2016 movie Batman V Superman: Dawn of Justice.
His career has been a very successful one as the heroic roles he has played in movies are such that will remain in the minds of all those that have seen his movies. From kids to adult, Henry or rather Superman is one actor that has won the hearts of many.
Who is Henry Cavill's Girlfriend or is he Gay?
When you have many gay friends, go to gay clubs with your gay friends and in fact have a known gay boyfriend, it won't be wrong for straight people to see you as gay. Yes! he has a boyfriend known as Corey Spear and Corey has many pictures where he is kissing Henry and wrapping his arms around him on the internet. It was reported that when he was named to play the role of Superman, he asked his boyfriend to take down all such pictures. Probably because they didn't portray the role of a heroic Superman. But one thing you can be sure of is this…. Henry is definitely not gay.
While Henry Cavil- Superman has been known to have only one boyfriend, the same can not be said of him about girls.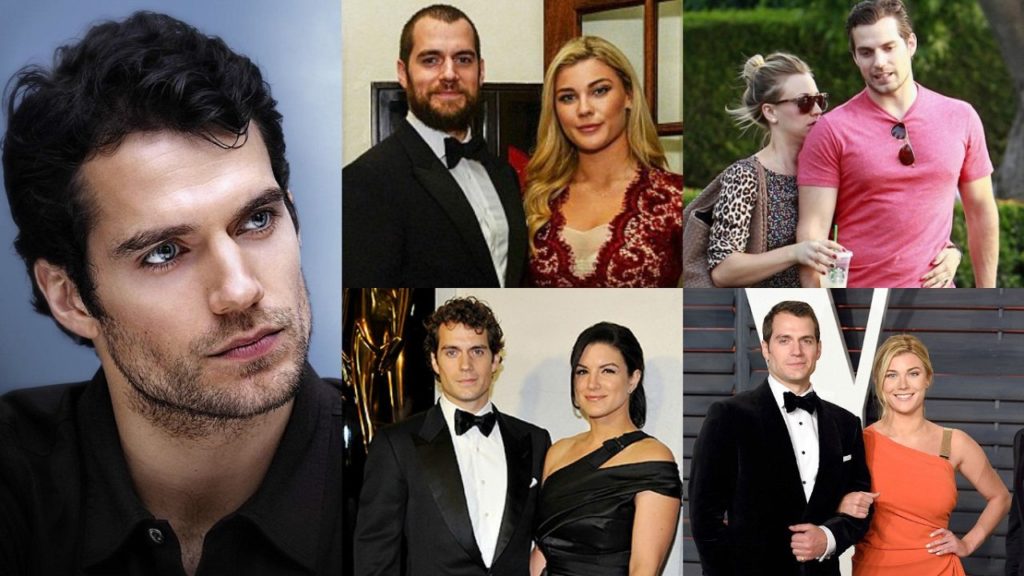 He had many girlfriends at various times including a teenage one. Some people opine that these relationships are at best surreal and under mutual contract meant to give both parties exposure and put them in the headlines of public discussion. Well, whether real or not, these are the women who have been associated with Henry Cavill at various times.
From what is known, he had a relationship with Susie Redmond in 2007, latter Katie Hurst in 2009. He soon became much talked about with women when he was with Ellen Whitaker, an English show jumper by May of 2011 but the relationship couldn't go any further than the 18th day of August 2012 as they broke up due to incompatibility with each other.
Gina Carano followed suit from same August of 2012 and lasted with him for 2 years. In the course of being with Gina, Henry Davil was briefly with Kaley Cuoco from June to July 2013 when they called it quits. Gina was back with him again or rather they continued from where they left off till they broke up in December of 2014 or maybe the contract got expired.
In 2015, he was in a relationship with Tara King but that also didn't last for long. Henry was rumoured to have dated Paris Hilton but this is unconfirmed
Read Also: Ashley Olsen Dead, Relationship with Mary-Kate, Married, Husband, Boyfriend 
Height and Body Measurements
Henry the Superman has an impressive masculine physique. His height towers at 6 feet 1 inches or 1.85m. He weighs a heavy 92 kg or 203 pounds with a chest measurement of 49 inches which hangs his 16 inches biceps. Coming down his waist he is rounded at 34 inches waist size. His hair is naturally dark brown while his eyes are blue in colour. He is a hairy man, so if you have a thing for male body hairs, Hey, Superman got them all for you!
Quick and Interesting Facts about Him
Henry Cavill was born on May 5, 1983
His birth sign is Taurus
He was born in Jersey, Channel Islands, UK
His nicknames include Henry, Hank, Henners
His favourite band is the Deff Leppard
While his favourite movie is the Gladiators
He has a pet dog named Kal, am American Akita
His net worth is estimated to be over $15 million