Harvey Levin revealed that he was gay in 2010. He has been in a relationship with Andrew 'Andy' Bauer for more than twenty years.
Harvey Levin is a very versatile individual known to different people for different things. While some may know him as an American lawyer, TV producer, writer, and editor, others know him as the founder of the popular website, TMZ. Also, there are still some more people who will know him from his coverage of the O. J. Simpson murder trial back in the 1990s.
The celebrity reporter, who was born in Los Angeles California on the 2nd day of November 1950, was raised a Jewish. After graduating from Grover Cleveland High School, Levin proceeded to the University of California, Santa Barbara and then, the University of Chicago Law School, where he graduated with political science and a Juris Doctor degree, respectively.
He briefly worked as an attorney, as well as a lecturer before joining the entertainment industry in the 1980s. Harvey Levin began his TV career, working for KNBC-TV in Los Angeles and then, KCBS-TV. He is known for his show The People's Court, which is now the second longest-running courtroom series in America.
His next project was Celebrity Justice, which he created in 2002. The courtroom show came to an end just 3 years after it began. His most important and recognized achievement among others came in 2005 when he founded TMZ and became its managing editor, a position he still holds to date. The celebrity news website was launched by AOL and Telepictures Productions.
Through his career as a celebrity reporter, the TMZ founder has been recognized with various awards, including up to 9 Emmys. He has had a lot of interviews with very important names, including the president of the United States, Donald Trump. More so, his company TMZ has covered several trending stories including the death of Michael Jackson, Mel Gibson's DUI arrest and antisemitic remarks, and many others.
While Levin has been doing what he knows how to do best, which is exposing the secrets of Hollywood's biggest stars, he has also revealed a few of his secrets. There have been lots of questions about his sexuality and many of his fans have always made speculations about it. But, is he gay? find out below.
Is Harvey Levin Gay?
Questions about Harvey Levin's sexuality have been a topic on the media for a long time. That notwithstanding, the media mogul opened up that he is gay in 2010 while delivering a speech for the National Lesbian and Gay Journalist Association. He revealed that although he knew very early in life that he was gay, he kept it hidden for the sake of his professional life. That was, however, in his 20s and it made him live a life of lies and secrecy.
Since he declared himself, Levin had turned to the Los Angeles LGBT Centre for support and has been doing well in supporting the community. Interestingly, he has gained a spot on Out Magazine's 50 Most Influential Voices in LGBT America for more than five times.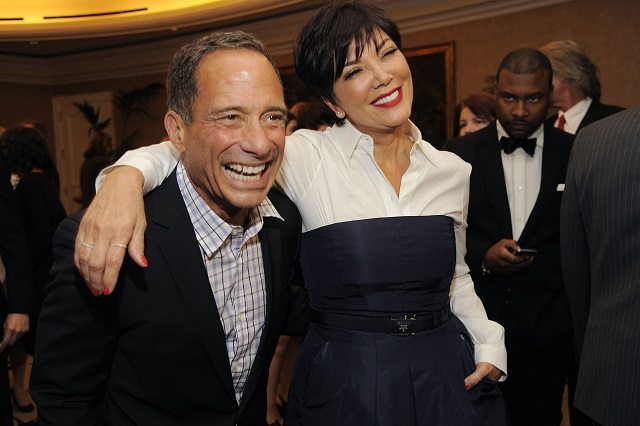 Harvey Levin Has Been With His Partner, Andy Mauer For Long
Harvey Levin is not one of those people you can count that have had many relationships in their lives. Even before he came out as gay, a lot of people had always suspected that he and his present partner have been dating. Interestingly enough, Harvey has only been known to be in a single relationship for up to two decades now, and that is with his boyfriend, Andrew 'Andy' Bauer.
Andy Mauer was born to a Catholic family in 1965 and he attended UCLA, where he obtained a Bachelor's Degree in Communication Studies. It was since 2008, that the two men were reported to be living together and 10 years down the line, they are still there. They lived in Harvey Levin's Sunset strip home which he later sold. Unlike his partner, nothing much is known about Andrew Bauer, except that he is a chiropractor, who owns the Maurer Chiropractic.
After spending about sixteen and a half years in his business, he joined TMZ, where he now works as its director of talent acquisition. Apart from being partners, the two men also own properties together, including a beach-front condo in Marina Del Rey and many others. The duo has been going strong ever since, even though they don't have any children at the moment.