Harold Ford Jr.'s father is Harold Ford Sr., and his mother is Dorothy Bowles. His father is a former congressman and Democrat lobbyist, while his mother is a community activist.
Harold Ford Jr.'s parents got married in 1969 and had him in 1970. They went on to have two more kids before getting divorced in 1999. His parents inspired his love for politics and public service ad have supported him in his successful journey, which saw him serve as a five-term member of Congress representing Tennessee's 9th district from 1997 to 2007.
Harold Ford Jr.'s Father Is Former Congressman Harold Ford Sr.
Harold Ford Jr.'s father is Harold Ford Sr., a former congressman and long-standing member of the Democratic Party. Harold Sr. hails from the renowned Ford family in Memphis. The family was noted for a sprawling funeral home business and this influenced Harold Ford Sr.
He completed a degree in mortuary science at a college in Nashville in 1969 and spent the next five years working as a mortician in the family business.
Another aspect of the family's heritage that influenced Harold Ford Sr. was politics. His forefathers were respected civic and community leaders, and this inspired him to delve into politics.
His first attempt in 1970 was successful, and he was elected a member of the Tennessee state legislature. He did some good work there for four years and garnered enough supporters who urged him to run to represent Tennessee's 8th district in Congress.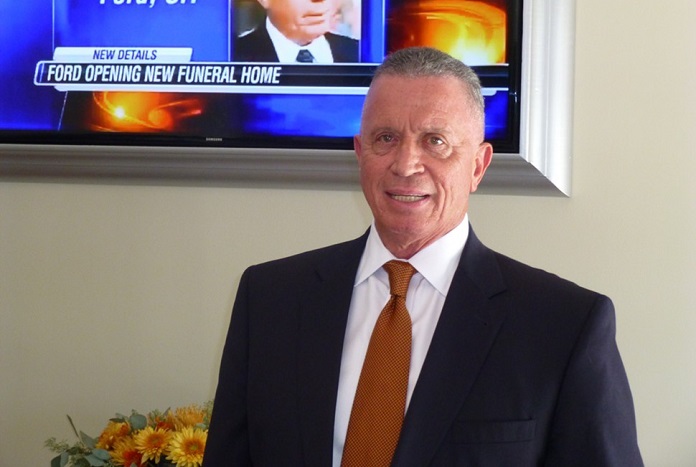 It was a daunting task as he was a black man running in a white-majority area. There was also the fact that his opponent, named Dan Kuykendall, was the incumbent from the Republican Party. It was a mountain to climb, but Harold Ford Sr. ran a disciplined and very active campaign and defeated Dan by a slim margin. In doing so, he made history as the first black person elected to represent Tennessee in Congress.
Harold Ford Sr. spent 22 years in Congress, during which he served on a diverse array of committees. He always looked out for the best interest of his constituents and worked hard to attract funds for them from the national government in Washington. True to his democratic ideals, he supported initiatives in which government could render more help to the less privileged on issues such as health, unemployment, etc.
Harold Ford Sr. stood down from Congress in 1997, and his son won the election to take over the seat he was holding. Since that time, Harold Ford Sr. has worked as a lobbyist for democratic issues. He has also opened a booming funeral parlor business and divides his time between the Hamptons and Florida.
Harold Ford Sr.'s Mother, Dorothy Bowles, is a Community Activist
Harold Ford Jr.'s mother is Dorothy Bowles. Just like her ex-husband, Bowles is a native of Memphis. She is also African American and has American nationality. She is the only child of her parents, whose surname she bears.
Dorothy grew up in Memphis and completed her high school diploma on regular time. She thereafter attended Memphis state university for her college education. She never did complete the degree, though, as she got married and started a family at the age of 19. She initially tried to juggle the two balls, but she couldn't keep up and decided to stick with family life.
Dorothy Bowles spent much of her later years supporting her son's and her husband's political careers. She, however, made her own individual mark. Dorothy was a member of the Congressional Black Caucus Foundation Spouses. She also oversaw consumer and regulatory functions at the energy company Electric Potomac.
Now, Dorothy Bowles is focused on looking after her grandkids, reading, going to the theater, watching concerts, and generally taking pleasure in life. She is also a community activist and supports organizations such as Ruth's House for abused women.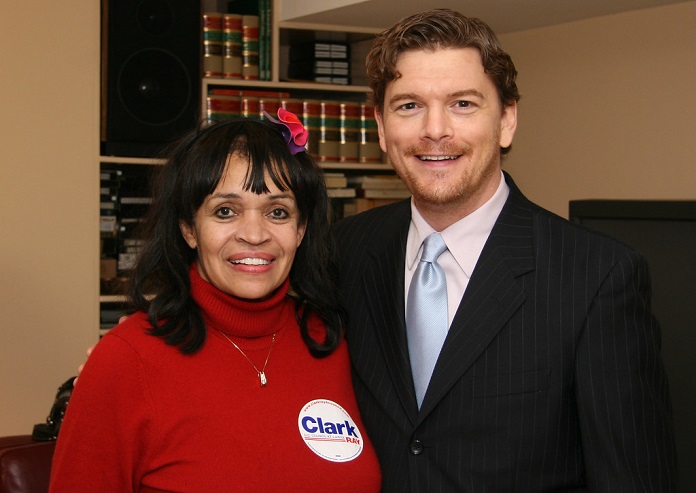 Harold Ford Jr.'s Parents Were Married for 30 Years
Harold Ford Jr.'s parents met each other in Memphis between 1967 and 1968. They fell for each other and went on to get married on 10 February 1969. They welcomed their first child, Harold Jr., in 1970 and had two more sons, Jake, and Sir Isaac, before 1975.
It is noteworthy that this period when they were having kids was also the same time when Harold Ford Sr. joined politics and ran for office. It was all a little daunting, but he and Dorothy proved to be a formidable team. They took care of the kids together. They also went on the campaign trail together, and Dorothy put in the physical effort, which eventually helped her husband get to Congress in 1975.
They Split in 1979 But Still Remain On Good Terms
Harold Ford Jr.'s parents are no longer together. The couple called it quits after 30 years of marriage (in 1999). They never disclosed the reason why they split, although Dorothy did admit in an interview that the marriage had run its course. She also alluded to the fact that they married early but maintained that she wouldn't change a single thing but would do the same thing all over again if given the opportunity
She and Ford Sr. were able to privately agree on their settlement and avoided the need for a court hearing. They remain on good terms to date and still join hands together to support their kids in the various ventures that they embark on.
7-year-old @HFord2 (bottom right) & family in 1977. His dad Harold Ford Sr was elected to Congress in 1974. 1st black rep in maj-white seat pic.twitter.com/4yosMjJ6Om

— Richard Johnson (@richardmarcj) April 26, 2017
Harold Ford Sr.'s Father Has Remarried, Unlike His Mother
Harold Ford Sr. and Dorothy Bowles have since moved on with their respective lives, and a peak into them will show different paths. Harold Ford Sr. is remarried. He got married to a lady named Michelle Roberts in 1999. They are still together and have two kids named Andrew and Ava.
Dorothy Bowles, on the other hand, has not remarried to the best of public knowledge. She is focused on her kids, grandkids as well as her community activism. She also creates ample time for herself to indulge in activities that bring her happiness. These could be as simple as a picnic.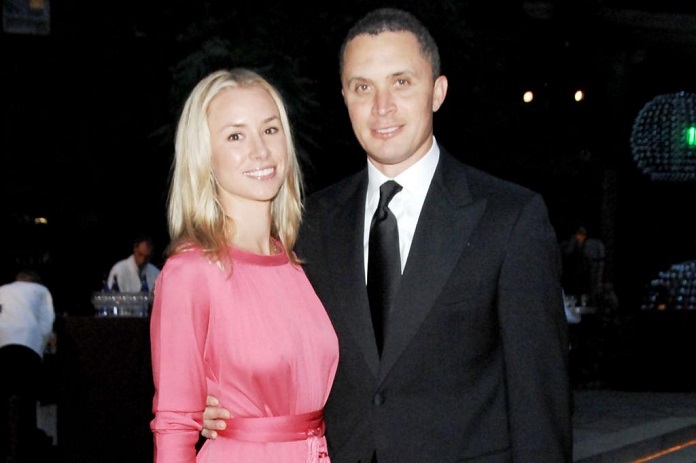 Harold Ford Jr.'s Parents Have Supported Him in His Political Endeavors
Harold Ford Jr. was already 19 years old when his parents split, and this maturity which came with understanding, helped to smoothen the blow. It also helped that his parents were not bickering but rather on good terms with each other.
As a result, he and his siblings had all the support they needed while growing up and continue to get it to this day. When Harold Ford Jr. was running for public office in the late 90s and early 2000s, his parents threw their weight behind him. They supported him and campaigned for him.
They also defended him from unpleasant allegations that were made against him in the media. Harold Ford Jr.'s parents also taught him how to approach campaigning: which areas to emphasize and which to de-emphasize. They were also there for him when he disappointedly lost his bid for a senate seat by a narrow margin in 2007.
The ex-couple have also done the same for their other children, who have contested for public office albeit unsuccessfully. Sir Isaac ran for Shelby County mayor in 2002 but did not win. Jake Newton Ford also ran for Tennessee's 9th congressional district in 2006.