Hannah Bagshawe, an alumnus of the University of Edinburgh is super popular for being the life partner of Eddie Redmayne. Although it has been widely assumed that Hannah is living in the shadow of her husband's fame, the lady has accomplished quite a lot personally and leads her own life.
Career-wise, she has attained the height of a public relations executive. Hannah has a thing for collecting antiques. Here's the story of her life, including basic facts related to her biography, marriage to Mr. Redmayne, family life and much more.
Age and Early Life – Who Is Hannah Bagshawe? 
The British lady was birthed on 30th November 1982 in London, England. The names of her parents are Nicholas Bagshawe (dad) and Caryl Bagshawe (mum), both originally from London.
As a teenager, Hannah went to school at a boarding school. She furthered her education to the extent of bagging a Master's degree from the University of Edinburgh, she studied English Literature and French at the institution. As at the time of this report, Hannah's job is as a public relations executive in the booming finance industry.
Hannah's popularity began in 2012 when she was first spotted by the media with an English famous actor, Eddie Redmayne. Then, it was reported that she served as his publicist. As they began to be seen regularly together by paparazzi, speculations began rising high. The otherwise private Hannah became a subject for talks by Eddie's teeming fans and the movie industry at large.
In 2013, she caught the media's fancy big time as Eddie gave a lot of credit to her for support and also helping him stay adrift. This led to a series of unending tabloid coverage as one of the industry's favorite couples.
Eddie Redmayne's Wife, Family, and Other Facts
Hannah met Edward 'Eddie' Redmayne who was at the time a student at Eton College, while she was attending an all-girls' boarding school. In conjunction with her friends, they had planned a fashion show for charity and as a volunteer model; Eddie agreed to walk topless on the runway. The duo stayed friends for 12 years and became romantically involved in 2012. They made their debut on the red carpet in the premiere of the Tom Hooper's movie, Les Miserables,
Eddie Redmayne is a British stage and screen actor who gained popularity due to his masterpiece portrayal of the late physicist, Stephen Hawking in the 2014 movie, The Theory of Everything. His role earned him an Academy award and accolades even from the physicist himself. He was born on 6th January 1982 in London. Before his career as an actor which began in 1998, Eddie attended Eton College and also studied History of Art at Trinity College, University of Cambridge.
He is also a multiple awards-winning Actor. In the 2015 Birthday Honors for services to drama, Eddie was made an 'Officer of the Order of the British Empire. Also, he was appointed an ambassador of film education charity Into Film in August 2014.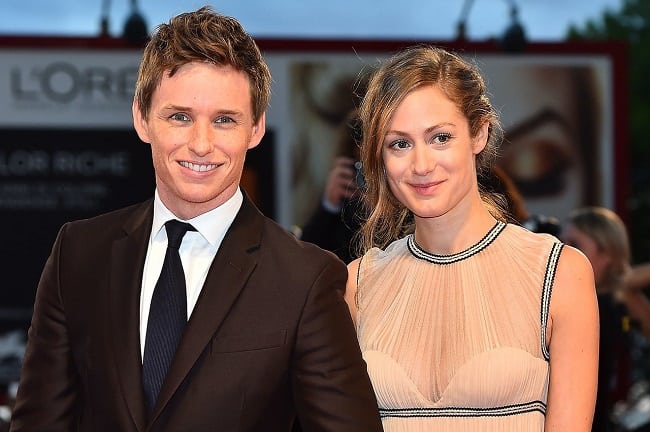 In June 2014, Hannah and Eddie got engaged over Memorial Day Weekend. By December 15, 2014, they were married. Their intimate secret wedding ceremony was held at a private member's club called Babington House, Somerset. The Redmayne-Bagshawe had their honeymoon getaway in The Alps.
The former antique dealer reportedly fixed her schedule so as to have more time on hands to accompany her husband on his numerous travels. The colorblind actor even accredited her for his amazing outfits. Eddie says she keeps him grounded with her regular dose of daily chores. Even during her pregnancies, Hannah continued to support her husband as he won awards and attended prestigious industry events.
The couple had their first daughter, Iris Mary Redmayne, on June 15, 2016. On March 10, 2018, they welcomed Luke Richard Bagshawe, their first son. The lovely family currently lives in London.
See Also: Sori Na Biography, Age And Other Interesting Facts To Know
Despite her continued dallying into the media's full glare as she supports her husband, Hannah Bagshawe has managed to keep both her personal life and family life out of the public. The media only gets the information that they put out such as the announcement of their engagement, wedding, and children's births.
Hannah Bagshawe's family is fully British. Her parents are both indigenes of London, England. There is no public detail about her siblings if she has any. Hannah's birth sign is Sagittarius, she's white and 10 inches taller than 5 feet.