Hal Holbrook has been a lot of things in his life and professional career. The native of Ohio started his long and illustrious film career in the 1960s. He is known for movies like Wall Street (1987), All the President's Men (1976), The Fog (1980), Men of Honor (2000), and Hercules (1997).
Before his professional acting career, he was already critically acclaimed for his popular one-man stage show known as Mark Twain Tonight, where he portrayed the infamous author Samuel Clemens. Hal is also a writer, director, army veteran, and a presidential award recipient. He has also bagged multiple Tony, Academy, and Emmy nominations and awards for his efforts as an actor and as Mark Twain.
Hal Holbrook Bio (Age)
The veteran actor's story begins in Cleveland, Ohio, the place of his birth. He was born Harold Rowe Holbrook Jr., on February 17, 1925. His father was Harold Rowe Holbrook Sr., born in 1905 and his mother was Aileen Holbrook (née Davenport), born in 1902. She worked as a vaudeville dancer in her time.
Hal had two older sisters, they were raised by their paternal grandparents after Hal's parents left them when he was just two years old. He spent his childhood in Weymouth, Massachusetts, and then in Cleveland, Lakewood.
He did his pre-college education at Culver Military Academy and subsequently enrolled at Denison University. It was during his time at Denison that he was inspired by an honors project to create the Mark Twain Tonight show. After Denison, Hal also put in some time at HB Studio in New York City, studying acting.
Before Dension, the actor enlisted and served in the United States Army for four years during World War II. Holbrook was stationed in Newfoundland. He was discharged in 1946 after attaining the level of Staff Sergeant.
Hal Holbrook's Mark Twain-inspired solo act saw him appear on The Ed Sullivan Show in 1956. He was also a part of the Holyoke-based theater company Valley Players, from 1941 to 1962. His show continued to expand and get recognition on international stages including a European tour sponsored by the State Department in the late 1950s. After his show landed on television screens, thanks to Xerox and CBS, the entertainer won his first Emmy Award for his performance on the show.
He would go on to win more Emmys and Tony Award for his troubles while his show expanded to Broadway and Off-Broadway stages. By the time he retired the act in September 2017, he had played the character well over 2000 times in six decades. This was more than its original creator Samuel Clemens ever played the character. The stage man also had other popular stage responsibilities like on Broadway's Incident at Vichy and CBS's The Glass Menagerie.
In 2003, he received a National Humanities Medal from President George W. Bush for his efforts as Mark Twain.
Movies and TV Shows
For his television and film roles, Hal Holbrook has been involved in over 130 projects. He made his television debut on an episode of The Brighter Day (1954). His film debut saw him portray Gus Leroy in The Group in 1966. In 1972, he joined Martin Sheen on the set of the popular controversial film, That Certain Summer. It is widely regarded as the first movie to portray homosexuality sympathetically. The following year he appeared alongside Clint Eastwood in Magnum Force.
Holbrook portrayed Abraham Lincoln in the television series special Lincoln from 1974 to 1976. From the 1970s through to the 1990s, Hal was part of many successful projects, including The Bold Ones: The Senator, Murder by Natural Causes, Evening Shade, and All The President's Men. He also memorably directed four episodes of Designing Women, a series he appeared in as Reese Watson from 1986 to 1989. Hal Holbrook ended the 1990s by being inducted into the American Theatre Hall of Fame.
The actor started the 2000s with a role as a racist officer in Men of Honor. Seven years on, he broke a record, becoming the oldest nominee for an Oscar in the category of Best Supporting Actor. This was for his involvement in the successful film Into The Wild (2007). He was 82 years old at the time.
Since the turn of the 2000s, the veteran actor has continued to show up on some popular series and films. He has made guest appearances on Sons of Anarchy, The Sopranos, Bones, Grey's Anatomy, Hawaii Five-0, The Event, and NCIS.
More recently, the actor has found himself in Lincoln (2012); Planes: Fire & Rescue (2014); and Blackway (2016).
His Net Worth?
The actor is known for a slew of memorable performances and is a hero to many of the present Hollywood actors and actresses. He has also garnered enough awards and plaudits for people to assume he has a massive wealth.
However, Hal's prime acting years occurred in a vastly different time, especially in financial terms. According to a good number of credible sources online, the veteran actor's net worth is pegged at about $5 million.
Hal Holbrook's Spouse
Hal Holbrook was married three times within a span of 65 years. His first marriage was to Ruby Elaine Johnstone, a native of Newfoundland. He had met her during his time stationed there and married her in 1945. Their union produced two children but would end in 1965.
The following year, the actor tied the knot with Carol Eve Rossen. Their 17-year union produced one child, they split in 1983.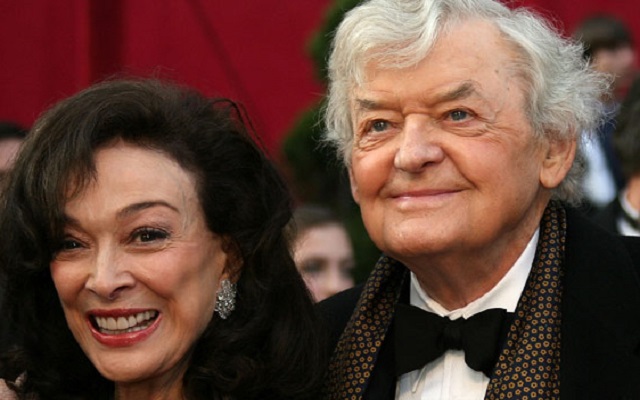 The following year, Hal Holbrook married from within his industry. He said his vows with Dixie Carter, an American singer, and actress. The couple did not have any children together but they stayed married until Dixie's death to cancer on April 10, 2010.
She was honored with the construction of the Dixie Theater for Performing Arts in Huntingdon, Tennessee. The building also incorporates a Hal Holbrook Auditorium.
See Also: Jamie Farr – Biography, Net Worth, Age, Wife, and Kids
Is He Dead Or Still Alive?
Since his retirement from the Mark Twain show, Holbrook hasn't been as active as he used to be. He did have some memorable showings in 2017 including tv guest appearances and movie roles.
The actor is still alive and his acting career is still alive. He made it a point to state in 2017, after he ended Mark Twain Tonight, that he wasn't done with television and film and would continue in that direction.