Gregory Peck was an American actor who lived from April 5, 1916, to June 12, 2003. He was among the most popular film actors of the 1940s through the 1960s and is best remembered for his larger-than-life roles in films.
Hollywood has been around for over a century, and its history book is awash with stories of legends who made their mark in the industry before they passed away. One of those men is Eldred Gregory Peck, who, for a period during his existence, was one of the most famous movie stars on the planet. His life as an actor and as a person earned him awards and recognition from various places, including the President of the United States, who awarded him the Presidential Medal of Freedom. Read below to learn more about the Hollywood legend.
Who is Eldred Gregory Peck?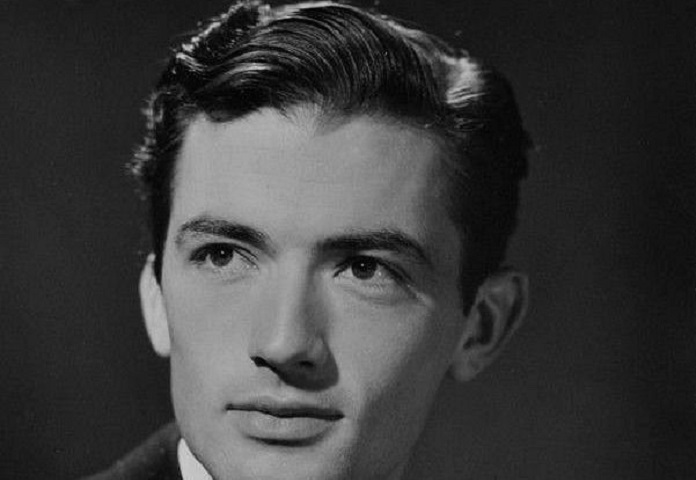 Gregory Peck was born to Bernice Mae and Gregory Peck on the 5th of April, 1916. However, the loving relationship that birthed Gregory Peck did not last as his parents got divorced when he was five, and he spent his days shuffling between the homes of his father, mother and maternal grandmother – after the divorce.
Seeing how unsustainable and problematic that is for a young child, his parents sent him to a military boarding school –  St John's Military Academy in Los Angeles. Unfortunately, while he was there, his grandmother died.
After his grandmother's death, Gregory moved back with his father, living in San Diego, and completed his high school education at San Diego High School. For his higher education, he started at San Diego State University, which at the time was San Diego State Teacher's College. He spent a year there and got admission into the University of California, in pursuit of a dream to be a doctor.
Born to a low-income family, Gregory Peck struggled to pay his tuition, and he had to take on menial jobs to take care of his needs. During his time navigating the complexities of college life at the University of California, he met an acting coach who, after seeing him, thought he would be a good actor and encouraged him to try the University's theatre. Gregory took his advice and fell in love with acting.
Humble Beginnings
At the expiration of his time at Berkeley, Gregory Peck moved to New York City, where he studied at the Neighborhood Playhouse and learned the acting profession under Sanford Meisner.
Although Gregory was finally doing something he loved, his financial situation remained the same. He spent his early days broke, with the benches and grasses at Central Park serving as his home sometimes. To make some money, Peck worked as a tour guide for NBC Television and Radio City Music Hall. At one particular time, he worked as a barker at the World's Fair.
A year before he began his stage career, he added modeling to his resume. In exchange for food, he modeled at the Barter Theatre in Abingdon, Virginia, earning the first stage credits of his career with appearances in plays like On Earth As It Is and Family Portrait.
Having gained exposure to the world of acting through modeling as well as his lessons as an actor, he secured his first role as an actor in the 1941 play, The Doctor's Dilemma. And although the attack on Pearl Harbor threatened the launch of his career, his exemption from military service due to a back injury ensured his freshly lit career did not die.
His career as a Stage Actor
With American and the rest of the world fighting the war against evil, Gregory Peck's acting abilities quickly became a sought after skill as producers and writers looked to ease the stress of the war with stage and film productions. He made his Broadway debut in 1942, playing the lead character in The Morning Star.
In the same year, he appeared as a co-lead in another play, The Willow and I, evidence of the increasing demand for Peck's talents. With each passing month, the offers continued to roll in for Peck, saying goodbye to his impoverished life and hello to a budding life as an acting star.
Before he made his debut appearance in film, he appeared in other plays like Sons and Soldiers, delivering a total of 22 performances from the 4th to the 22nd of May 1943. After the play, and a total of 50 stage roles, Peck turned his attention to film, making his debut in the 1944 film, Days of Glory.
But while Gregory Peck did go on to have an impressive career as a film actor, he never forgot his roots as a stage actor. He returned to the stage multiple times throughout his career, and in 1947, three years after his film debut, he established the famous The La Jolla Playhouse.
Achievements on Stage
Interestingly, Gregory Peck never won an award for his career on stage, but he left a legacy that would forever remain. That legacy was in the shape of The La Jolla Playhouse. The theatre group was co-founded in his hometown, San Diego, along with Mel Ferrer and Dorothy McGuire, and has been in existence since 1947.
The theatre group has become a significant staple of American and global theatre, with more than 84 world premieres to its name and more than 300 awards, including being named America's Outstanding Regional Theatre by the Tonys in 1993.
More than the theatre's achievements. Gregory Peck's vision has helped launch and develop the career of several Hollywood names, both in the present and the past. Some of them include Jim Parsons, BD Wong, Neil Patrick Harris, Matthew Broderick, Amanda Plummer, and several more.
A long and successful film career
Gregory Peck achieved his acting legacy through the film – even though things did not start that way for the Hollywood icon. His debut film, Days of Glory (1944), was a critical and commercial failure, with Peck's acting a primary culprit.
However, amidst the mess, Peck's potential as an actor remained alive, and many producers sought to explore its depth. Ignoring the failure of his first major film appearance, Peck got signed to multiple contracts with four movie studios.
It did not take long for the potential in the actor to become a reality. In his second movie, The Keys of the Kingdom, released in 1944, his performance as an 80-year old Roman Catholic priest earned him the first of five Academy Award nominations for Best Actor.
Even though the film was not a huge box office success, the critical success of the film, in particular, Peck's performance, transformed him into a movie star. And with his new status, Peck became a significant box office draw.
Over the next six years, between 1945 and 1951, Gregory Peck's movies were some of the most commercially successful in the country and the UK. Films like Spellbound, Duel in the Sun, The Valley of Decision, The Twelve O'Clock High, and The Yearling were among the top ten highest-grossing movies of the year in their respective years of release.
In between his growth into a major commercial movie star, Peck continued to wow critics with his performances. In the first six years of his career, he earned four Oscar nominations for Best Actor, all from twelve movie appearances.
Becoming a Global Movie Star
Despite his American fame and his significant following in the UK, Gregory Peck remained a regional star. At the turn of the decade in 1950, that changed via the release of The Gunfighter. With the help of the director, Henry King, Peck took a different twist on the Western genre of American film, delivering a more psychological drama rather than the action-filled exhibits that defined the genre.
The film did not make a lot of money at the box office, however, over the years, through the relatively of its plot to audiences across the world, Peck's name grew in value. The release of other films like Only the Valiant (1951), Captain Horatio Hornblower (1951), David and Bathsheba (1951), and the romantic movie, The World in His Arms (1952), further served to turn Gregory Peck into a global movie star.
Peck's Genres and Notable Credits
Many actors and actresses are known for their work in specific genres. Mastering a genre is known to be a sure-fire way in establishing your fame and success in the business. However, few actors, such as Gregory Peck, have been known to deploy their acting talents, based on the script, rather than its genre, recording excellence in each category.
Throughout his five and a half decades as a movie actor, Gregory Peck's total of 59 credits ranged from Drama, Westerns, Comedy, and Action.
In the crisscross between genres, Gregory had several notable credits to his name, some of which have become iconic works in Hollywood history. Some of them include Cape Fear (1962), The Big Country (1958), Moby Dick (1956), Roman Holiday (1953), and The Boys from Brazil (1978).
However, his 1962 drama film, To Kill a Mockingbird, where he played Atticus Finch, was the most iconic role of his career. His role earned him his fifth and last Oscar nomination as Best Actor, while the film received seven additional nominations, including Best Picture. The film is listed in the National Film Registry, British Film Institute, and considered one of the greatest American movies of all time.
Peck's performance as Atticus Finch earned his character the title of the greatest movie hero of the 20th century by the American Film Institute. Over the years, a few notable actors have played the role, such as Jeff Daniels and Ed Harris. None, however, has matched the acclaimed of the San Diego-born actor.
Achievements in Film
Having a film and role listed among the best movies of all time in two major film nations is an achievement very few actors can lay claim too. Yet, it is one of many that Gregory Peck achieved throughout his life as an actor.
He has a total of 32 award wins and recognitions to his name. They include five Oscar nominations, nine Golden globes, one Primetime Emmy, two BAFTA Awards, and a few others. Among his other awards are several special award recognitions for his contribution to the art.
Some of those awards include the BANFF Television Festival Award of Excellence, Berlin International Film Festival Honorary Golden Berlin Bear, Special Award by the Cannes Film Festival, Cesar Awards' Honorary Cesar, and a star on the Hollywood Walk of Fame. He got the Star for his contribution to motion pictures in 1960.
He is also a recipient of the Cecil B. DeMille Award, Career Achievement Award from the US National Board of Review of Motion Pictures, National Medal of Arts award, and a SAG Life Achievement Award.
Life Beyond Acting
He is forever known for his career and impact in front of the camera, but Gregory Peck had as much impact behind it and other aspects of life. Behind the camera, he was a producer and an outspoken political activist.
As a producer, Peck established and owned the production company, Melville Productions, which later became Brentwood Productions. Under the company, he produced five movies, and under the banner of other companies, produced five additional films. Some of the films he produced include Pork Chop Hill, The Big Country, and To Kill a Mockingbird.
Peck also once served in administrative capacities as the President of the Academy of Motion Picture Arts and Sciences, Chairman of the Board of Trustees of the American Film Institute, and the Motion Picture and Television Relief Fund.
As a political activist, Gregory Peck, a life-long Democrat, was a loud critic of several conservative administrations, such as the Nixon administration. He was also opposed to the Vietnam war, the nomination of Robert Bork as a Supreme Court judge. He also supported the ban of nuclear weapons along with gun control.
As a result of his outspoken status against several positions of the US government, Gregory Peck was part of several individuals who were under monitoring by the US intelligence agencies.
His Love Life, Relationships and Affairs
Two Marriages and Five Children
Greta Kukkonen (1942 – 1955)
Gregory Peck was married two times in his lifetime. His first marriage was to the Finnish woman, Greta Kukkonen, and the couple was married for 13 years. They got married while he was young and at the early stages of his career.
During their thirteen years union, they gave birth to three sons – Jonathan, born in 1944, Stephen in 1946, and their last son, Carey Paul, born in 1949. Their firstborn, Jonathan, died in June 1975 from an apparent suicide.
Six years after they gave birth to their last child, Peck and Greta separated and got divorced after Peck admitted to infidelity. The couple officially divorced on the 31st of December, 1955. Five years after Peck died, Greta, who was born in 1911, died in 2008.
Veronique Passani (1955 – 2003)
After the divorce from Greta, Peck remarried, this time to Veronique Passani. Passani was a Paris news reporter whom he met during an interview in 1952. Six months after they met for the first time, Peck and Veronique went out on a lunch date and began a romantic relationship that lasted until his death in 2003.
They got married after he completed his divorce from Gretta Kukkonen on the 1st of January, 1956. During their time together, they shared two children – Anthony Peck, who was born in 1956, and Cecilia Peck, in 1958.
His daughter, Cecilia Peck, is a known actress, director, and producer who followed in her father's footsteps since 1987. She has more than 14 credits to her name, along with six directing and producing credits.
Through his children, Gregory Peck was a grandfather to seven children, including Ethan Peck, an actor, and Zachary Peck, son of the supermodel, Cheryl Tiegs, and Anthony Peck.
One Short but Devastating Affair
Even though he was a paragon of male attractiveness while he was alive, Gregory Peck was only known to have had an affair with one woman – actress Ingrid Bergman. The affair, which began on the set of Spellbound, happened while he was married to Greta Kukkonen.
According to Peck, he fell in love with her, but the naivety of youth and their proximity to each other while filming Spellbound led to the affair, which ultimately ended his first marriage.
The Passing Away of an Icon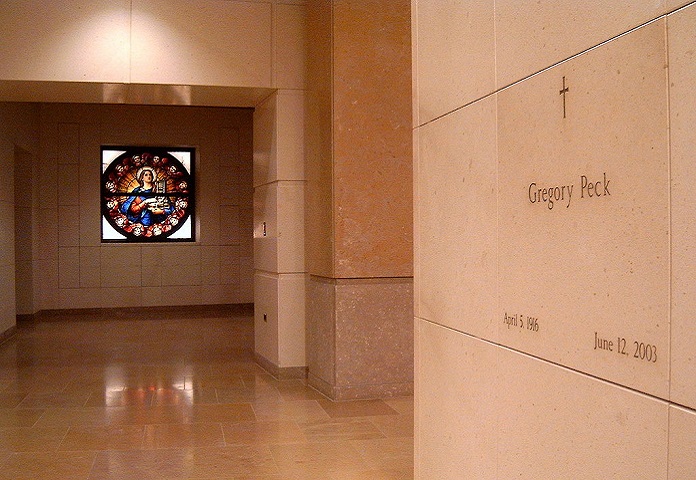 Having lived a remarkable life and left an indelible mark on the acting industry, both in America and abroad, Gregory Peck passed away in his sleep at the age of 87 in Los Angeles. He died on the 12th of June, 2003 with his wife, Veronique, beside him.
Peck was a life-long Roman Catholic, and thus, is interred at the mausoleum of the Cathedral of Our Lady of the Angels, Los Angeles. His highly emotional funeral was witnessed by several living icons in Hollywood, including Harrison Ford, Lionel Richie, Calista Flockhart, and more.
At his funeral, the actor, Brock Peters, who played Tom Robinson in Peck's most iconic film, read an inspiring eulogy. In celebration of his life and legacy, the Peck family created the Gregory Peck Award for Cinematic Excellence in honor of their late father. Some of the recipients of the award since its creation include Laurence Fishburne, Laura Dern, Patrick Stewart, and Alan Arkin.