Bruce Lee has been dead for nearly five decades, but his legend lives on. In his personal and professional life, he was absolutely remarkable. He could pull feats that most of us could only imagine as sorcery and he did so effortlessly. Lee started acting as a child in Hong Kong, and he was determined to leave his mark in the entertainment industry as the first martial-arts superstar in the world. Before his untimely death, Lee featured in a wide variety of movies ranging from comedies to action thrillers and dramas, bringing his trademark charm and allure to every one of them. Here's a look at 10 of the greatest Bruce Lee movies ranked from best to worst.
Top 10 Bruce Lee Movies 
1. ENTER THE DRAGON (1973)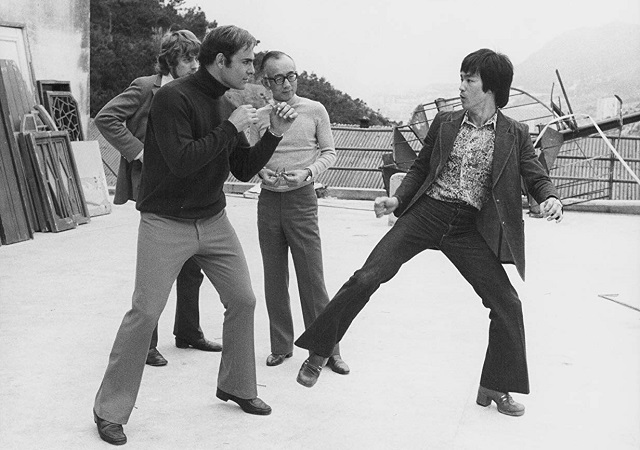 Enter the Dragon was the film that sealed Lee's legacy as a film, martial arts, and pop culture icon. It would have sent him barreling towards super-stardom, but he suffered an untimely death just a month before it was released, and wasn't around to reap the fruits of fame that followed. There was simply no other martial arts movie up until that point that achieved the level of commercial and critical success that Enter the Dragon attained. As the star of this magnificent film, Bruce Lee radiated such energy and intensity that was unmatched by anyone else in the film, or any of his other roles. Enter the Dragon marked a new era of martial arts films and action flicks in general. It was and remains a visually stunning and culturally significant masterpiece.
2. THE ORPHAN (1960)
Even as a teenager, Bruce Lee took his craft pretty seriously and poured himself fully into his role. The Orphan is one of the actor's earliest works and he displays the extent of his dramatic abilities. His character is a young orphan who is adopted by a well-meaning headmaster after he finds himself in big trouble with a local gang. The deeply moving and emotive performance that he delivers has earned The Orphan a place on our list of greatest Bruce Lee movies. His swagger and magnetism are palpable right from his very first scene to his last.
3. FIST OF FURY (1972)
This marvelous period piece was Bruce Lee's second major Hong Kong movie that had him in the leading role. The plot revolves around his character Chen Zhen, a martial artist who sets out to avenge the murder of his master. What follows is scene after scene of breathtaking fight choreography that is impossible to look away from. There are so many unforgettable moments in this movie and it's all thanks to Lee's gravitas and on-screen personality. Looking at this movie unfold, you could see unshakable proof that Lee was the real deal and was headed straight for greatness given enough time and room to simply display the stuff he was made off. Fist of Fury is one wonderfully intoxicating movie that holds up no matter how many times it is watched.
4. WAY OF THE DRAGON (1972)
It's not surprising that one of the greatest Bruce Lee movies is amongst the ones he wrote, directed, and starred in. He was able to flex his creative muscles as evidenced by the way his humor and personality shone through unhindered. He plays Tang, an out-of-towner who arrives in Rome to protect a Chinese restaurant and other innocents from the tyrannical hold of a vicious criminal gang. Even though Tang is a fish out of the water, he manages to overcome the challenges that come his way by simply beating the shit out of it. The Way of the Dragon is equal parts hilarious and violent, and all-round entertaining. It also features one of the best fight scenes in the history of cinema, as Bruce Lee battles Chuck Norris at Rome's Colosseum. You will probably find yourself rewatching the scene over and over, trying to understand the method behind the beautiful madness.
5. THE BIG BOSS (1971)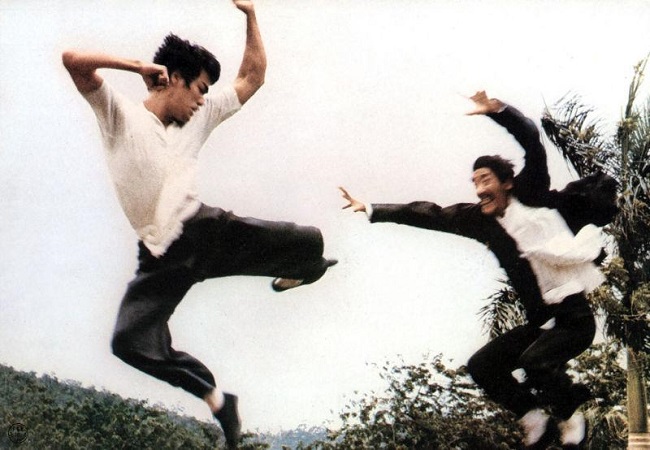 This was the movie that turned Bruce Lee into the biggest movie star in Southeast Asia. It was also the first martial arts movie where he got to take the lead and it was marvelous to behold. Lee's character Cheng Chao-an is a simpleminded, too-trusting guy who takes everything at face value. He relocated from China to Thailand in search of work and goes to live with family members, who unbeknownst to him are part of a drug-smuggling operation. As he begins to widen up to what's going on around him, things start to get dangerous for him, but he is unable to fight to protect himself because he promised his mother he would abstain from violence. However, be soon decided enough is enough and unleashes sweet hell on the bad guys. The fight scenes in this movie are some of Bruce Lee's best. His performance is what carries the film all the way and makes for very enjoyable viewing.
6. MARLOWE (1969)
Although a mostly negative reception from critics and audiences alike followed this 1969 action thriller, it has come to be appreciated as one of the best Bruce Lee movies out there. Marlowe marked the actor's first appearance in a Hollywood film. He played a ruthless mob enforcer named Winslow Wong, who goes up against the titular character, Marlowe, played by James Garner. The character was specially created for him by the Academy Award-winning screenplay writer Stirling Silliphant, who studied kung fu under Bruce Lee. In the beginning, Lee's character feels a bit stilted, but he soon relaxes and settles into his role, especially as he enacts one of the film's best action sequences. Lee almost appears to be dancing as he uses karate and martial arts to wreck Marlowe's office. If only for that scene alone, the movie is worth giving a shot.
7. THE KID (1950)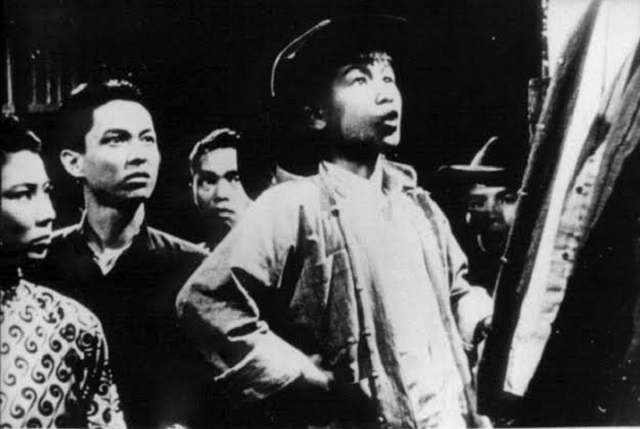 The Kid was the fourth film that Lee appeared in, but the first where he booked the leading role. He played a tough kid who was practically raised by the streets, and he was beyond brilliant to watch. Lee displayed a surprising range of emotions for an actor his age, showing everyone who cared to see that he was a star in the making. The movie was a massive success both critically and commercially, and there were talks about fleshing out a franchise with him as the star. Unfortunately, Lee, who was only 10 years old at the time began playing truant in real-life – fighting on the streets and getting into trouble at school – so his parents suspended his acting career until he learned how to behave properly. They eventually lifted the ban and allowed him to return to show business even though his behavior had yet to change for the better.
8. LOVE: PART 1 & 2 (1955)
This sizzling melodrama interlaces multiple stories about love. The movie is broken into six episodes, each one dealing with a different facet of love. Bruce Lee puts in one of the finest performances of his career as the youngest son in a family that makes a living by performing on the streets. There is a particularly beautiful scene narrated through the use of flashbacks where Lee showcases his flair for showmanship as him and his father perform for the onlooking crowd. This scene and many others are what make this two-part drama one of the greatest Bruce Lee movies in his trailblazing career.
9. THE GUIDING LIGHT (1953)
It may be hard to imagine Bruce Lee in any role where he wasn't beating up bad guys or displaying his awe-inspiring martial arts moves, but there was an era when he was basically the poster child for orphans everywhere. The young Bruce Lee was usually cast to play an orphan or a child down on his luck and he always managed to imbue his performances with emotion. He could easily draw out sympathy from even the most hardened audiences with his youngish charm. In The Guiding Light, he plays this role to perfection. The central conceit of this film is that with love, nurturing, and education any child can go on to do great things. Lee's character is adopted by a family that runs an orphanage for blind girls. When he grows up, he studies medicine and discovers the cure for blindness. Sappy, right? That aside, it is a very entertaining movie.
10. AN ORPHAN'S TRAGEDY (1955)
One of the greatest Bruce Lee films, An Orphan's Tragedy stars the legendary actor as the titular character. He is an orphan who is seemingly happy living an ordinary life in the countryside until trouble comes knocking on his door in the form of a criminal who just escaped from prison and is on the run. The man is desperate for help and willing to use violence to get his way if necessary. In a surprising turn of events, Lee discovers that the escaped convict is actually his biological father and a lot of drama ensues. This was one of the actor's earliest movies. He was only 15 at the time he was bringing life to this role, but anyone could see that he had a spark and charisma that was hard to beat, and bound to take him very far.