Glynn Turman has four children from three marriages. He had two sons and a daughter from his first marriage, namely Glynn Turman Jr. (deceased), Stephanie Turman, and Darryl Turman. His second marriage did not produce any child, but his third and current marriage led to the birth of a daughter named Delena Joy Turman.
Glynn Turman's legacy as one of the most respected performers in Hollywood is rooted in both his longevity in the industry as well as his stellar performances across a career that has spanned more than six decades. When all is said and done, Turman will be leaving another kind of legacy that is not linked to his work in Hollywood, his children. This is what we know about them.
Glynn Turman has a Total of Four Children From His Three Marriages
Born Glynn Russell Turman on January 31, 1947, the African American actor began his acting career as a 12-year-old in 1959. Having spent the better part of 60 years in the industry, Glynn Turman can be regarded as one of the staple members of the industry, with the awards and recognition to underline his value amongst his peers.
In his personal life, though, Glynn Turman initially struggled to find the type of love and companionship that could last the test of time. His search eventually led to his being a part of two failed marriages. The premise of the third time being the charm manifested itself in Glynn Turman's marital relationships when he tied the knot with his third and current wife, Jo-Ann Allen, in 1992.
It is a union that has lasted over three decades and produced a child in the form of a daughter named Delena Joy Turman. At this point, it is imperative to point out that Glynn Turman's first two marriages lasted a combined twelve years, six each, and produced three children, namely Glynn Turman Jr., Darryl Turman, and Stephanie Turman.
All three of Turman's children from his first two marriages came courtesy of his marital relationship with Ula M. Walker from 1965 to 1971. His equally six-year marriage with the late Queen of Soul, Aretha Louise Franklin, did not produce any children, but it was no less memorable.
Glynn Turman remains significantly relevant in Hollywood as a writer, director, and actor. Still, when all is said and done, the veteran actor will be well aware of how fortunate he is to watch at least one of his children carry on with the rich legacy he has left in the industry.
Here is all you need to know about the actor's children.
Glynn Turman Jr. is Glynn Turman's First Son
Date of birth: 1965
Died: 1986 (21 years old)
Mother: Ula M. Walker
Very little information is available regarding the 21-year existence of Glynn Turman Jr. on earth except for the fact that he was the oldest child of the veteran Hollywood actor Glynn Turman whom he had with his first wife Ula M. Walker. Certain aspects of his birth particulars, including the exact date of his birth, have been officially withheld from the public.
Unofficially though, when the news of his death in 1986 filtered through the mainstream media, several media and TV outlets confirmed that he was 21 years old when he died. Based on those reports, the logical conclusion would be that Glynn Turman Jr. was born the same year his parents legally tied the knot that confirmed their status as husband and wife.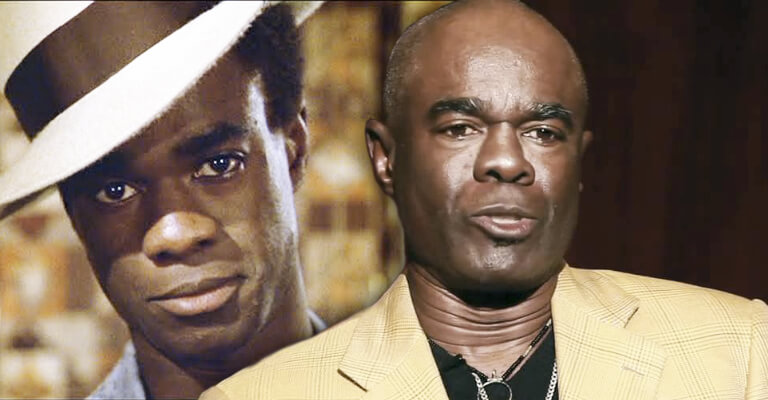 Not much is known about Glynn Turman Jr.'s mother, Ula Walker. This reality persisted when she was married to his famous father, and it became even more difficult to know more about her after her marriage to the veteran actor ended. She disappeared from the view of the public. The celebrity child was, however, just five years old when his parent's marriage ended in divorce.
Details of Glynn Turman Jr's formal educational background have remained a mystery to date. Also, at the time of his death, there was no viable indication of what Glynn Jr. did for a living, as well as of the nature of the relationship he had with his father.
Glynn Turman Jr. Was Stabbed To Death in 1986
As previously indicated, Glynn Turman Jr. died at the relatively young age of 21, but it is important to clarify that the circumstances surrounding his demise were anything but pleasant.
According to the Santa Monica, California branch of the AP news outlet, Glynn Turman Jr. had gotten into a fight in the parking lot of a beachside restaurant in November 1986. Other participants in the fight that ultimately cost his life were then-20-year-old Todd Daniels and then-19-year-old Henry Eugene Montgomery.
The fight had broken out as a result of Turman and Daniels making derogatory comments about Montgomery's female companion in the parking lot of The Lobster restaurant and ended with Montgomery stabbing Turman and Daniels.
Daniels survived, but Turman was pronounced dead on arrival at Santa Monica Hospital. According to Lt. Tom Mapes, Montgomery and one other male figure who turned out to be a minor were seen running away from the scene, and further investigation led to the arrest of both of them.
His Killer Was Apprehended and Convicted 
The juvenile who was arrested with Montgomery was released after it was determined that he had nothing to do with the stabbing, but Montgomery was tried in court and sentenced for his crimes. So far, not many are privy to the details of his sentencing, but there is no doubt that he paid for his crime.
The death of a child is something no parent should ever have to experience, and the aftermath is always devastating and heartbreaking for the parent. With that said, one can only begin to imagine what went through the mind of Glynn Turman after he heard about the death of his oldest son.
Nonetheless, his three surviving children have been a source of strength and inspiration since their big brother passed.
Stephanie Turman is Glynn Turman's Only Daughter From His First Marriage
Date of birth: Mid to Late 1960s
Age: Early to Mid-50s
Mother: Ula M. Walker
Occupation: Management Consultant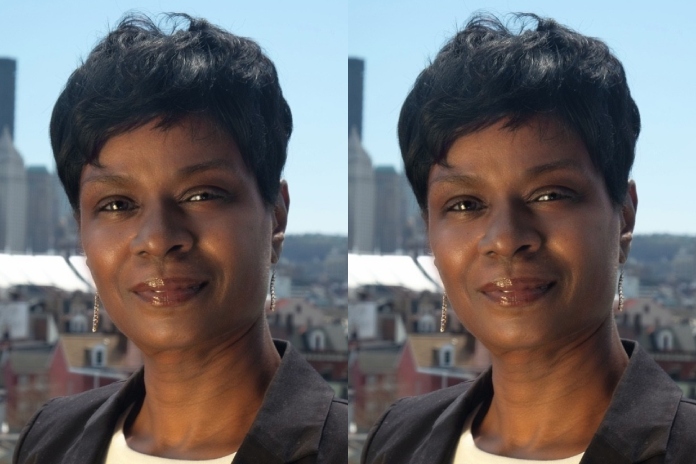 Stephanie Turman is Glynn Turman's only daughter from his marriage to Ula M. Walker. Certain particulars of her birth, including the exact date, month, and year of her birth, have yet to become public knowledge.
However, judging by the fact that she is most likely the actor's second or even third-ever child, one would not be too far off from assuming that she was born sometime between the mid to late 1960s, possibly early 1970s, an assumption that would put her in the age bracket of early to mid-50s.
Stephanie's parents divorced almost immediately after she was born, which left her having to be raised by her father's second wife, Aretha Franklin, a very popular singer who earned the title of the Queen of Soul for her stellar musical performances. Being raised by the late Aretha had its highs and lows for Stephanie, but the experience surely taught her a lot of life lessons.
Details of Stephanie Turman's early formal educational background have taken a back seat to the fact that she attended the Community College of Allegheny County from 1980 to 1981 to study Liberal Arts before completing her studies at Pepperdine University from 1981 to 1983.
Stephanie Turman Runs her Own Management Consultancy Firm
Stephanie Turman started her professional career at the Housing Authority of the City of Pittsburgh, where she serves as the principal liaison officer. After several years as a civil servant, she founded the Pittsburgh-based Always Busy Consulting, a management consulting firm dedicated to helping more women and minorities land construction jobs and contracts.
In addition to her responsibilities at Always Busy Consulting, Glynn Turman's oldest daughter carries out certain obligations at the Allegheny County Industrial Development Authority, the Allegheny County Hospital Development Authority, the Allegheny County Higher Education Building Authority, and the Residential Finance Authority.
Several sources have revealed that she is the chairperson of Port Authority's Nominating Committee, as well as a member of the Planning and Stakeholder Committee.
Stephanie Turman, whose current marital status remains relatively unknown because she keeps her affairs private, has a close relationship with her father and the woman who raised her. However, there is not enough information to ascertain what her relationship with her mother is like.
Darryl Turman is Glynn Turman's Only Surviving Male Child
Date of birth: Late 1960s
Age: Mid-50s
Mother: Ula M. Walker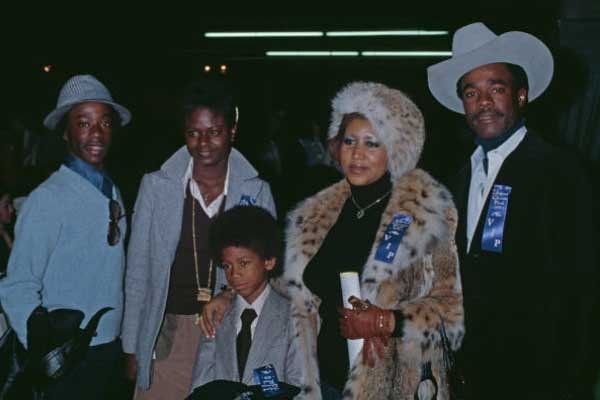 Like his siblings, Darryl Turman's exact birth details are unknown. Still, based on the timeline of his parents' marriage which lasted from 1965 to 1971, it is a logical and practical step to conclude that he may have been born sometime in the late 1960s, an analogy that means he is probably in his mid-50s.
Nevertheless, and quite in direct contrast to the rest of his siblings, Darryl Turman's only link to the spotlight is the fact that he is the only surviving son of actor Glynn Turman after his older brother was stabbed to death in 1996. Furthermore, other details of his life, including his formal educational background, what he does for a living, and his marital status, have remained away from the view of the public and the media.
Darryl Turman keeps to himself and rarely makes a public appearance with his famous father, but the fact that they rarely spend any time together in front of cameras does not infer that the relationship between them is strained.
Delena Joy Turman is Glynn Turman's Only Child From His Third Marriage
Date of birth: October 14, 1987
Age: 36 years old
Mother: Jo-Ann Allen
Occupation: Film Producer, Actress
Delena Joy Turman was born on October 14, 1987, under the birth sign of Libra, in the United States. The exact place of her birth in the United States is unknown at the moment, but she is currently 36 years old.
Delena Joy Turman is the only child Glynn Turman had with his third wife, Jo-Ann Allen. Several sources have confirmed that the celebrity child was born five years before her parents eventually decided to legitimize their union by getting a marriage license in 1992.
Delena Joy Turman's Mother is a Real Estate Agent
Delena's mom Jo-Ann Allen may not be as popular and as influential as her actor dad, but she has done well for herself in her chosen field of endeavor. Details of her birth are unknown at present. Still, several sources have confirmed that she is primarily a real estate agent, as well as the vice president of the entertainment industry partnership.
Before she became Turman's wife, the couple had dated for a few years, and sources close to Delena's parents even claim that her father had not entertained the idea of marriage with her mother due to his failed experiences with the institution. When he eventually got around to it, Delena was already five years old, and the union had lasted longer than both his previous marriages combined.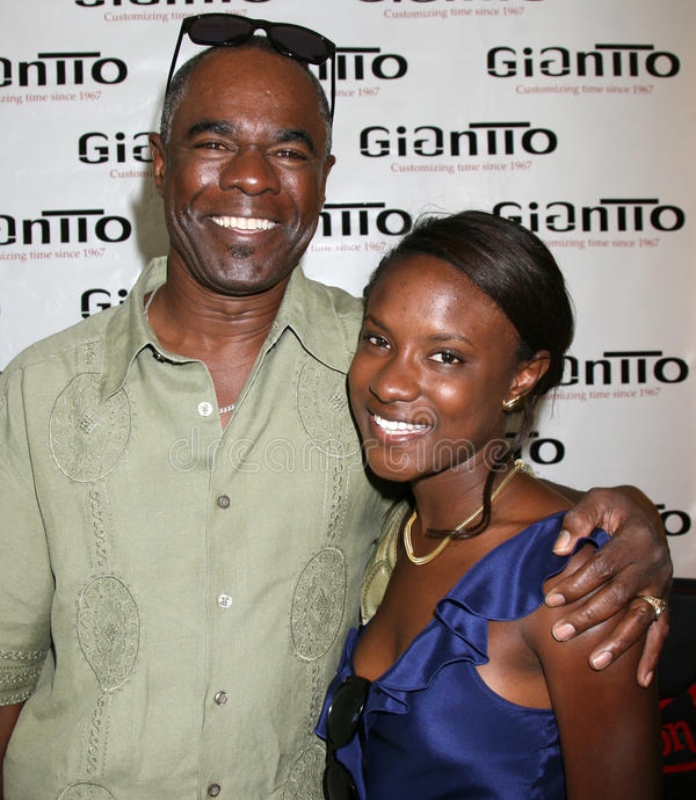 Delena Joy Turman is a Producer and has Worked with ESPN
Seeing that neither of his first two surviving children from his first marriage chose to uphold the Turman legacy in Hollywood, Glynn Turman has made no secret of his delight that his youngest child Delena appears to be doing just that.
After completing her formal education, details of which remain private to the Turman family, Delena Turman chose to join her father in show business. So far, though, her IMDb page shows that she may be more suited to a career behind the scenes.
Delena began her career as a producer in 2010 when she was a production assistant in one episode of The Ellen DeGeneres Show. In 2011, she also served as a production assistant in one episode of Breaking In before she came into her own as a producer with the production of three episodes of Anderson Live.
Her other production credit came the same year when she produced Gang Girl: A  Mother's Journey To Save Her Daughter before serving as a production assistant in one episode of House of Lies in 2012.
In March 2014, she landed a production gig with ESPN as lead debate producer as well as being a part of a rotation that produced The College Football Show.
Delena Joy Turman has a Good Relationship with her Father
Delena Joy Turman is daddy's little girl, no matter how old she gets. The actor loves flaunting his youngest daughter, and the level of love and admiration they have for each other shines through whenever they talk about each other.
Glynn Turman's youngest child keeps to herself in matters relating to her personal life, a choice that has made it relatively challenging to determine her marital status.