Bobby Oliver Marx is Barbara Sinatra's son with her first husband Robert Harrison Oliver. Born on 10th October 1950, the 72 years old is Barbara Sinatra's only biological child, despite her being married three times to different men.
Bobby Oliver Marx is also the father to Barbara's only biological grandchild, Carina Blakeley Marx. So what do we know about Barbara Sinatra's son? Here is what we know.
Bobby Oliver Marx's Bio
Full name:

Robert Oliver Marx

Nickname:

Bobby

Gender:

Male

Date of birth:

10 October 1950

Bobby Oliver Marx's Age:

72 years old

Ethnicity:

Caucasian

Nationality:

American 

Zodiac Sign:

Libra

Sexual Orientation:

Straight

Profession:

Entertainment Lawyer

Marital Status:

Married

Bobby Oliver Marx's Wife:

Hillary Roberts

Bobby Oliver Marx's Child:

Carina Blakeley Marx

Bobby Oliver Marx's Parents:

Robert Harrison Oliver and Barbara Sinatra

Famous for:

Being Barbara Sinatra's Son
Bobby Oliver Marx Wasn't Born Into Wealth
Bobby Oliver Marx was born Robert Oliver on 10th October 1950, to parents Robert Harrison Oliver and Barbara Ann Blakeley. At the time of his birth, his caucasian parents, who had been married for only two years, were still struggling to find their feet. Robert Harrison Oliver was a bartender and an aspiring singer, while Barbara was still a rising model.
Bobby's mom, who died at the age of 90 in 2017, had him when she was just 23 years old. Meanwhile, his daughter, who was born in 1999, was born when he was 45 years old.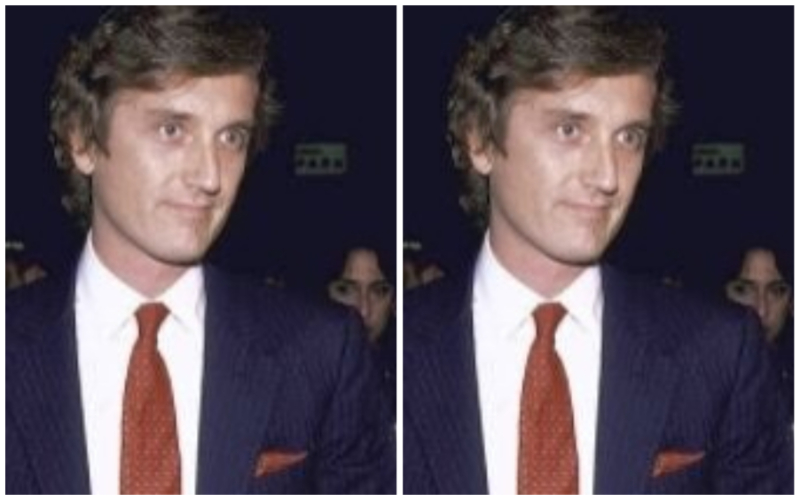 His Parents Got Married in 1948
As mentioned earlier, Bobby's parents had it tough from the onset. His father was an aspiring musician who had the hope of making it big in the entertainment industry. He was described as a 'Sinatra-sounding band singer.' His mother, Barbara Ann Blakeley, was a rising model with great potential, having won Model of the Month and Queen of the Belmont shore pageant in 1948.
The young hopeful lovers got married in September 1948 in Los Angeles, California, United States. They later moved to New York, where Robert hoped to make a name for himself with his singing career. While in New York, Barbara continued with her modeling career, working under Eileen Ford's Modeling Agency and modeling for companies like Vogue and Life magazines. It was also in New York that she became pregnant with her first and only child, Robert Oliver (Marx).
The Couple Later Divorced in 1952
Despite Barbara's success in New York, her husband Robert failed to strike gold in the Big Apple, and the couple was forced to move back to the West Coast. In Long Beach, Barbara opened up her modeling agency – Barbara Blakely School of Modeling and Charm, continuing her successful climb in the modeling Industry.
Perhaps it was the gap in career successes or the disappointment of a failed dream that put pressure on the couple's marriage. Either way, the two decided to call it quits in 1952, just 4 years into their marriage. Bobby was just 2 years old at the time his parents got divorced.
Bobby Oliver Marx Lived with His Grandmother and Later Became Zeppo Marx's Step-son
After the divorce, his mother moved to Las Vegas in 1956 to live with her then-boyfriend, Joe Graydon, a singer and a DJ. It was in Vegas that she launched her career as a showgirl. Just like her first marriage, her relationship with Joe Graydon saw them struggle with their finances, and soon enough, the pair went their separate ways. Meanwhile, as Barbara worked in Vegas, little Bobby was left with her mother (Bobby's grandmother) in Long Beach.
While working at the Vegas Rivera Hotel, Barbara met Zeppo Marx of the famous Marx Brothers. After three years of off-and-on dating, the pair got married in 1959. Barbara successfully 'retired' from show business alongside her husband and moved into the latter's affluent estate on the grounds of the Tamarisk Country Club. This meant that Bobby experienced a drastic change in his life, getting to taste a new life of affluence courtesy of his new stepfather.
Bobby Oliver Marx Has a Compound Last Name
It is not often that we get to see compound last names, especially for males who tend to go through life with their given birth names. Bobby Oliver Marx happens to belong to this group of males with compound names. Aside from his birth father's name 'Oliver,' Bobby adopted his stepfather Zeppo Marx's last name when he came of age.
After his parents' divorce and his mother's marriage to Zeppo Marx, Bobby became part of the new family. Zeppo Marx more or less adopted Bobby as a son. Thus, Robert Oliver became known as Robert Oliver Marx, a name he still answers to this day despite Barbara Sinatra and Zeppo Marx's divorce years ago. 
Who was Bobby Oliver Marx's Father, Robert Harrison Oliver?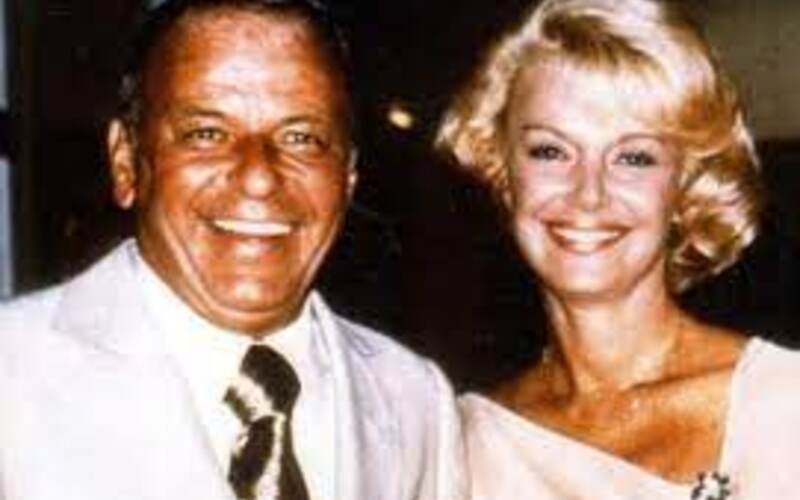 Unlike Bobby's mother, who is well known for her marriage to Frank Sinatra, Bobby Oliver Marx's biological father, Robert Harrison Oliver, isn't as famous. Robert Oliver was born on 14th August 1925 in Ontario, San Bernardino, California, USA, to parents Milburn Oliver and Margaret S. Oliver. He attended Long Beach College, Long Beach, California, before moving on to pursue a career as a singer. He was also a friend of Nat King Cole, who played the piano at his wedding with Barbara.
Before his marriage to Barbara Ann Blakely, Robert worked as a bartender and was also a singer in a band group. He was also said to have run the Miss Universe pageant. After his marriage, he moved to New York with his wife and tried kicking off his career on the East Coast.
Unfortunately, this move proved to be unsuccessful, and he returned to Long Beach, where he lived for the rest of his life. Robert Harrison Oliver died on 14 October 2001, at age 76.
Meet Bobby Oliver Marx's Stepfathers
As his mother was married thrice, Bobby Oliver Marx had two stepfathers aside from his biological father. Each of them had varying degrees of involvement in his life:
Zeppo Marx is Bobby's First Step-father
Zeppo was actively involved in his stepson's life, so much so that he wanted to adopt Bobby as his son. However, Bobby's biological father, Robert Harrison Oliver, kicked against the idea. Eventually, Zeppo resigned to paying for Bobby's tuition at a Long Beach military school.
In a show of love and appreciation, Bobby adopted his stepfather's last name instead, cementing him as a product of two men; Robert Harrison Oliver and Zeppo Marx. Zeppo and Barbara got divorced in 1973.
Bobby Didn't Adopt Frank Sinatra's Last Name
By the time Barbara Marx became Barbara Sinatra in 1976, Bobby was already an adult (26 years old). He had already started out on his own and didn't require any form of support from his new stepdad. Bobby, this time around, didn't adopt the Sinatra last name, however, he got to inherit part of Frank Sinatra's wealth via his mother after the two had passed away; Frank in 1998 and Barbara in 2017.
Where is Bobby Oliver Marx Now?
Bobby Oliver Marx is, at present, a New York Attorney. He specializes in Entertainment Law, in a way still keeping ties to his roots as both his parents (and subsequently stepfathers) were all involved in the entertainment business. Given his pedigree, Bobby has attained moderate success in his chosen field, and although we do not know his current net worth, we are sure he is very comfortable.
Aside from practicing as an attorney, Bobby Liver Marx, who is a dear friend of Prince Albert II of Monaco, is also the Vice Chairman of The Hearst Castle Preservation Foundation. It is a foundation with a mission of preserving and restoring the 25,000 artifacts of the historic Hearst Castle.
Bobby Oliver Marx is Married With a Daughter
Bobby Oliver Marx is a very private man. Information about his life is very sketchy, and he isn't active on any social media platform. From the little we know, he once dated model Cheryl Tiegs in the late 80s.
Currently, he is married to his wife, Hillary Roberts, and they both have a daughter together, Carina Blakeley Marx. The family of three was seen attending Barbara Sinatra's funeral together in 2017. Bobby Oliver Marx's net worth definitely got a boost after his mother passed away in 2017.  His mom apparently left everything to Bobby, some of which were her inheritance as Frank Sinatra's widow.