Egregiously nicknamed 'Boston George' by his American drug compatriots and 'El Americano' by his Columbian contingent, George Jung was one of the most notorious and prominent drug smugglers in the United States, in the 70's and early 80's.
George Jung was known to be affiliated with the infamous Columbian drug lord, Pablo Escobar and the Medellin Cartel. He has a movie conscripted from his biography as well as his exploits as a drug smuggler and is currently trying to get his life back on track after a lengthy incarceration for drug trafficking crimes. 
Bio
El Americano was born George Jacob Jung on the 6th of August 1942 in Boston; the capital city of Massachusetts. George Jung was raised in Weymouth, Massachusetts by his parents Frederick and Ermine Jung. He got his diploma from Weymouth High School. Although he wasn't a very bright student, he excelled in sports and was an exceptional quarterback for his school's football team. George Jung received a lot of accolades for his leadership qualities.
He further went on to study advertising at the University of Southern Mississippi. However, he dropped out and began dealing marijuana in small quantities to make ends meet.
See Also: Pablo Escobar Facts, Net Worth, House, Siblings, Mother, Cousin, Wiki
George Jung Wiki, Facts
George started dealing marijuana on a larger scale after he returned to Massachusetts in 1967 with a considerably large amount of marijuana he was able to smuggle in from California. Initially, George started by smuggling marijuana through his flight attendant girlfriend, but eventually smuggled in drugs from Puerto Vallarta, Mexico in greater quantities using stolen aircrafts and made millions of dollars from this expansion.
After about 7 years of successful drug smuggling, in 1974, George Jung was arrested and sent to the Federal Correctional Institution, Danbury by the authorities to serve some jail time. This was not George's first rodeo, he was once arrested in high school for patronizing a sex worker.
While George was serving time at the Federal Correctional Institution, Danbury, he came in contact with fellow inmate Carlos Lehder Rivas, who had ties with the Medellin Cartel. The Medellin Cartel was an international drug trafficking syndicate led by the renowned Columbian drug lord, Pablo Escobar. George and Carlos became quite close and built some sort of symbiotic relationship. Carlos introduced George to the Medellin Cartel and in turn, George taught Carlos some of his more advanced smuggling tricks and together they formed a formidable partnership.
George And Carlos
George Jung and Carlos were released in April 1975 and they wasted no time in putting all the plans they had orchestrated while serving jail time into work. Like George had proposed, they used aeroplanes to smuggle cocaine from Pablo Escobar's ranch in Columbia to California in America. George will then transfer the flown in cocaine to a vehicle and hand over the key of the vehicle to Richard Barile (George's California connect) who then completes the smuggling circle.
Jung made millions as the middleman in this deal but was soon sidelined by Carlos Lehder who decided to eliminate the need for a middleman and go direct to Richard Barile with business. Nevertheless, George went on smuggling narcotics for himself and some other business partners, thereby ensuring he continued to make millions of dollars in profit. The law eventually caught up with George in 1985. He was further convicted for drug trafficking and sentenced to 15 years imprisonment but he, however, agreed to snitch on a known associate and got his sentence reduced to 4 years.
1989 Release
George was released in 1989, he promised to turn a new leaf and be utterly done with drug business in order to build a better relationship with his estranged daughter. He also did some legit jobs and worked with Bruce Porter, an American journalist who published a book entitled Blow in 1993. The book was centered on George's escapades as a drug smuggler.
Like a dog to its vomit, George returned to his old ways and was arrested again with 796 kg of cocaine and marijuana worth over 500,000 USD in 1994. He was sentenced to 60 years imprisonment. His sentence was however reduced to 21 years, which took into account a year he spent in jail during his trial. George was initially imprisoned at Otisville Federal medium-security Prison, in Mount Hope, New York and later moved to a low-security Federal prison for males called Federal Correctional Institution, La Tuna, in Anthony, Texas.
Blow
In 2001, while George was still serving his jail time, a movie title Blow based on Bruce Porter's 1993 book about George was released. The movie starred Hollywood sensation, Johnny Depp and it was later revealed that Johnny frequently visited George in prison in order to adequately portray George Jung's character in the movie. He also made contributions to T. Rafael Cimino's Heavy which is a fiction about George Jung's escape from a Cuban prison before he fled to Guatemala.
2014 Release From Prison 
Recent evidence from the FBI website reveals that at some point during his incarceration, George was transferred to the Federal Correctional Institution, Fort Dix and later moved to a halfway house to serve out the remaining of his sentence.
On the 27th of November 2014, George was released from prison but was arrested after 2 years and thrown into a county jail in California for violating the terms of his parole, he was reported to have made a paid promotional appearance without due clearance from his parole officer. He was sentenced to 9 months in jail and was released on the 3rd of July, 2017 after completing his sentence. He has since returned to his former neighborhood in Weymouth and was surprised by the warm welcome he received.
George Jung's Wife And Daughter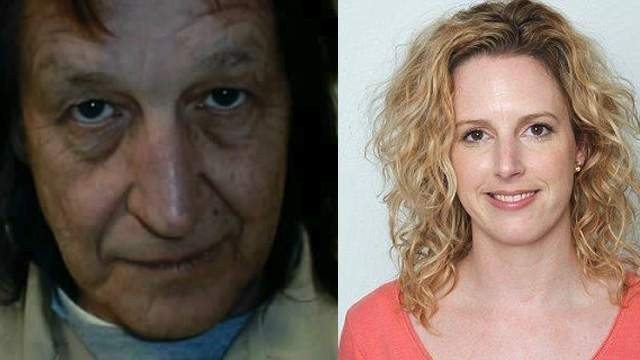 George was married to a Columbian woman named Mirtha. They met when George was actively involved with the Medellin Cartel and got married in 1977. George and Mirtha were blessed with a daughter named Kristina Sunshine Jung in 1978.
Their marriage didn't last long though as they got divorced in 1984. Mirtha was addicted to cocaine and also helped George perpetrate some of his drug smuggling crimes. It was recently revealed by her daughter that Mirtha spent 3 years in jail as penance for aiding and abetting George.
See Also: Pablo Escobar Wife, Children, Son, Body, Daughter, Family, Death
George is currently married to Ronda Clay Spinello Jung who has a daughter named Clara Pearson. George has no regret over how he has lived his life or how things turned out but claims to have learned countless lessons from his experiences. He only wishes he had a better relationship with his daughter Kristina and has tried to smoothen things between them.
Although a lot of water has passed under the bridge, George and Kristina are still trying to make things work. They recently started up a clothing business named BG Apparel and Merchandise. We wish George the best as he tries to make something with what remains of his life.