Gemini Man is an American science fiction action film where a half a century old Will Smith played a 23-year-old version of himself who got sent to take down an older version of himself too. The older Smith used to work as a government assassin but his services were no longer needed. The film brought together a couple of A-listers in the industry and although it's yet to be released, it's already regarded as one of the best work of 2019. Find out more about Gemini Man below.
The Storyline of Gemini Man
Gemini Man is a directorial work of Ang Lee while David Benioff, Billy Ray, and Darren Lemke wrote out its storyline. The film told the story of Henry Brogan (played by Will Smith) who was a government assassin, the best in his time. However, he later decided to exit his career only to find himself up against a younger version of himself called Junior.
Junior is apparently quicker and can predict Henry Brogan's every move. This made him a hard last target for Henry to easily takedown. Thus, Henry has no choice but to uncover what and who Junior truly is. He also had in mind to save him from going down the dark path he is struggling to come out from. Initially, he didn't know Junior was a clone of his but when he got to know, it then became apparent to him why he matched him in every way possible.
All the while, Junior is working for Clay Varris (played by Clive Owen), Henry's boss who is the head of the corrupt government system the former hitman decided to opt-out from and also put an end to. Clay on his own part is determined to retire Henry at all cost using the services of Junior. While Junior did his biding, Henry earned the loyalty of Danny Zakarweski (played by Mary Elizabeth Winstead), a hitwoman who remained loyal to him despite Henry being marked out for death.
5 Other Facts About The Movie
1. Gemini Man went through Development Hell
One of the most interesting things about the making of Gemini Man is that the film stayed long passing through several hands before it was finally made. In the media industry, any work that passes through such a phase is said to have undergone development limbo, production or development hell. While Gemini Man was in development hell, it moved between different crews, studios, and scripts. Work on it started in 1997 but lingered on to the present time.
2. The Ensemble Cast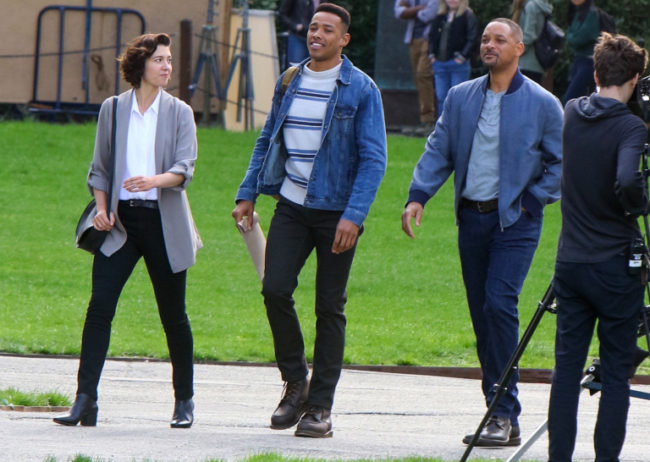 Gemini Man features an ensemble cast, some of the finest actors in the entertainment industry. These stars include Will Smith who played the character of Henry Brogan and also Junior, a younger version of himself. Mary Elizabeth Winstead played the role of as Danny Zakarweski, a hitwoman, and ally of Henry. Clive Owen acted as Clayton "Clay" Varris, he was formerly Henry's mentor and later created Junior to take over Henry's job. Benedict Wong played the role of Baron, Henry's colleague, Linda Emond appeared as Janet Lassiter, Douglas Hodge as Jack Willis, and Theodora Miranne as Kitty.
3. Danny Zakarweski's Role
The role of Danny Zakarweski could have gone to either Elizabeth Debicki or Tatiana Maslany, but Mary Elizabeth Winstead beat them to take it up.
4. Gemini Man TV Series
A television series of a similar title made in 1976 already exist, however, Will Smith's Gemini Man (2019) is not in any way related to it.
In the older Gemini Man, a man named Sam Casey which was played by Ben Murphy was involved in an explosion that made him invisible. But with the help of a specially made stabilizer in the form of a watch, he regulates his invisibility for a maximum period of 15 minutes. Anything more than this, he will remain invisible forever. Sam then employs his invisibility to work as a secret agent.
5. Release Date
With a trailer of Gemini Man already out, the wait for the much talked about Ang Lee's film is almost over. Originally, the film was scheduled to be released on October 4, 2019, but this was shifted to come a few days later. The release date for Gemini Man is October 11, 2019. The film will be released by Paramount Pictures. Like several other Will Smith movies, it is expected to be commercially successful at the box office and acceptable to both audience and critics.