Gabriel Iglesias does not have a wife as he has never been married, but he was in a relationship with Claudia Valdez for over 12 years. Gabriel does not have biological kids of his own, but some reports say he adopted Claudia's son, Frankie.
Gabriel Iglesias is undeniably a comedian of great talent. Fondly called Fluffy, Iglesias has a natural ability to inspire an uproar of laughter in a crowd. Known for shows like Hot & Fluffy and I'm Not Fat… I'm Fluffy, the stand-up comedian began his career in 1997 and has been able to spread his wings to other areas of the entertainment industry.
The man is also an actor and has contributed to the success of a good number of films and television series like All That and Key & Peele. In addition to that, he has made several appearances in the WWE. But beyond his career, what's there to know about his private life?
Gabriel Iglesias Is Not Married But Has Been With A Long-Term Girlfriend
Gabriel Iglesias is not married but he has been dating Claudia Valdez for many years. Even as it is difficult to tell how the lovers met, it is known that the comedian and Claudia began dating in 2008.
The relationship was confirmed that same year when they attended a "Make A Wish" event at Laugh Factory.
Valdez is an actress and a producer, she is best known for her role in Monsters, a 2010 movie directed by Gareth Edwards.
The woman is an American of Hispanic heritage and she has been of huge value to Iglesias' life and career. For instance, it is said that she helped him get over depression and alcoholism.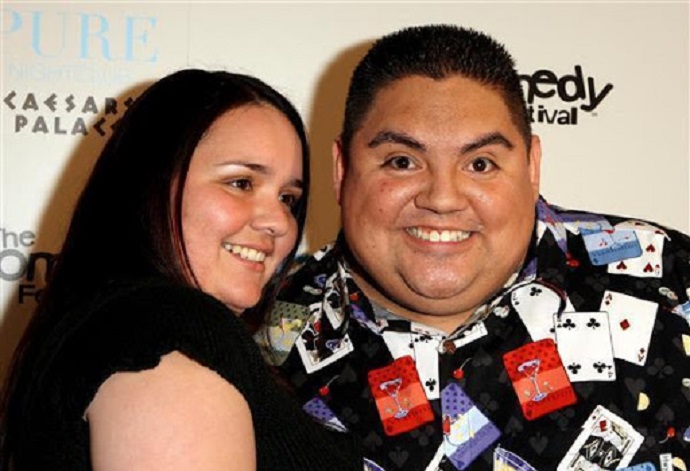 Also, she has supported the comedian through his weight-loss journey which became necessary after he was diagnosed with Type II Diabetes. Gabriel whose body weight was about 445 pounds (202 kilograms) had only two years to live should his weight continue to increase.
Meet His Son Frankie
Gabriel Iglesias' love life revolves around Claudia. Apart from her, he is not known to have been in love with anyone and they share a son named Frankie. Despite Gabriel and Frankie's physical resemblances and the bond they have, the two are not biologically related.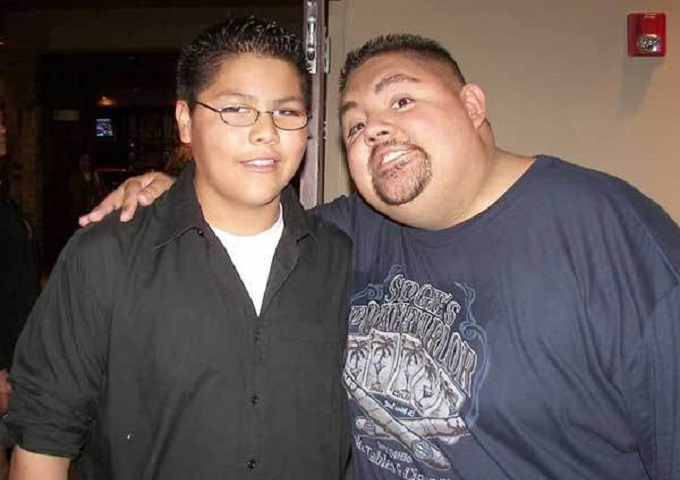 Frankie is Valdez's son from her previous relationship. While she is yet to reveal the identity of the boy's biological father, Gabriel has been a good dad to the lad born on the 8th of December 1997.
My son is great! He's 19 and chills. What a life! Any cute girls wanna take him off my hands? He has all his shots 😃 #FreeFrankie https://t.co/qmSPFdehVl

— G a b r i e l – I g l e s i a s (@fluffyguy) January 3, 2017
Iglesias and his family reside in Whittier, California. The comedian is also a dad to two adorable dogs.
Gabriel Iglesias' Parents and Family 
Fluffy's exploits in the entertainment world are out there for all to see but the same cannot be said about his personal life, which he has largely kept away from the prying eyes of the public. Gabriel Jesus Iglesias is of Mexican heritage and was born on the 15th of July 1976. He is the youngest of six children born to Jesus Iglesias and Esther P. Mendez.
The comedian has a brother and four sisters; they were raised by their mother and lived in different cities before settling in one of Long Beach's low-income neighboorhood in the Los Angeles metropolitan area.
Striving to build a career as an entertainer, Gabriel Iglesias faced many challenges; even from his mother who wanted him to excel in a profession that's more conventional and stable.
After high school, he was awarded a scholarship that would have seen him become a class teacher. But then, he turned it down to pursue his dream of becoming a comedian. This affected his relationship with Esther as the woman spearheaded his eviction from their home.
Gabriel Iglesias' mother passed away in May 2012 but before her demise, she was in good terms with her son. As one of his devoted fans, she availed herself at some of the comedian's shows. In his "Last Comic Standing and My Mom" YouTube Video, the comedian joked about his mom not being able to relate with his jokes and how his father left them when he was about four years old.
Who Are His Siblings?
The talented comedian and actor rarely talk about his siblings and information about them are pretty hard to come by. However, we got to know about one of his four sisters named Esther. Gabriel had introduced her to his fans on Instagram in February 2018. While much has not been revealed about her, reports have it she served in the US Army.