We have all watched Freddie Highmore grow up on our screens from his days as a child actor when he awed with roles in Finding Neverland, Charlie and the Chocolate Factory, Arthur and the Invisibles, and its sequels, August Rush, and The Spiderwick Chronicles.
In recent years, Highmore has added screenwriter and director to his repertoire and has had an increasing presence in the small screen with acclaimed roles in Bates Motel and The Good Doctor. Some of his accolades include 2 Critics Choice Awards. He has also earned SAG and Golden Globe nominations. Here is his story.
Freddie Highmore Bio (Age)
Freddie was born Alfred Thomas Highmore on the 14th of February, aka the Valentines's day of the year 1992. He was born in Camden Town, London to a family that is in the show business. His mother, Sue Latimer is a talent agent who boasts a clientele awash with big names including Harry Potter's Daniel Radcliffe with whom Freddie is close friends. His father, Edward Highmore is as an actor. Some of his best-known works include; Leo Howard in the 1980s BBC drama Howards' Way and Malkon in the 1984 serial, Planet of Fire.
As a young boy aged 7, Freddie Highmore began his own career starting off with small roles in television shows. He appeared alongside his father in the 2001 Hallmark TV film, Jack and the Beanstalk: The Real Story. Freddie continued to score small parts until landing his big break with the role of Peter Llewelyn Davies in Finding Neverland (2004).
Despite being a child star, Freddie chose to attend a normal school. He schooled at a primary school in Hampstead Garden Suburb and then an independent school, Highgate School. Freddie went on to prove his talent with roles in Charlie and the Chocolate Factory alongside Johnny Depp, The Spiderwick Chronicles among many others.
At some point in his career, Freddie slowed down on acting to further his education. He enrolled at Cambridge University's Emmanuel College where he studied French, Spanish, and Arabic. While rounding up at the school, Highmore scored the highly acclaimed role of Norman Bates in the A&E drama-thriller series, Bates Motel which became a huge hit. He made his directorial debut on one of the show's episode. After the show ended in 2017, Highmore took up the lead role of Dr. Shaun Murphy in The Good Doctor. He serves as a co-producer on the ABC drama series.
His Brother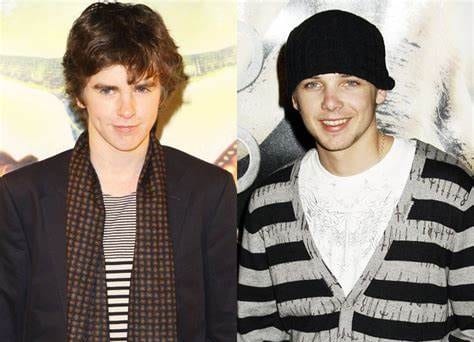 Freddie has a younger brother named Albert Samuel Highmore who is mostly referred to as Bertie Highmore. Bertie like his brother Freddie inherited acting genes from their parents as evident in his role in the 1999 film, Women Talking Dirty. In the film, Bertie plays Freddie's brother. Bertie was born in 1995 making Freddie 3 years older than his kid brother. Bertie would go on to pursue other interests in life asides from acting.
Read Also: Jason Genao Age, Height, Bio, Other Facts About The On My Block Actor
Dating, Girlfriend, Is He Gay?
Freddie Highmore is one of those privy ones, thus details about his romantic life are rare. The actor keeps away from the limelight as much as he can and doesn't even own any social media account. However, despite Freddie's effort to keep the topic of his love life away from the media, he has been romantically linked with his fellow stars albeit without concrete evidence.
He was linked with Dakota Fanning in 2009. Pop Sugar reported at the time that the two were spotted out having dinner at Il Cielo in LA shortly after Freddie had attended Comic Con. However, no further details emerged, putting to bed the possibility of a relationship between the young actors. Freddie was also linked with his The Spiderwick Chronicles co-star, Sarah Bolger and then his The Art of Getting By co-star, Emma Roberts both with no solid evidence.
Freddie Highmore was next linked with Abigal Breslin. Many sites stated they were dating from around 2015 with no clear evidence. The fact that Breslin has had romantic relationships with other people since then and have even documented it on social media goes a long way to prove that there is nothing going on between her and the English actor. Freddie has clearly stated that the reason he keeps away from social media is so he can maintain a clear difference between his career and personal life.
As a result of his highly private lifestyle, many have come to speculate that the young actor is gay, however, just like his rumored relationships, there is no evidence whatsoever to prove that Freddie Highmore is homosexual.
Height and Fast Facts
1. Freddie Highmore stands at a height of 5 feet 10 inches.
2. Eye Color: Blue
3. Hair Color: Dark Brown
4. Weight: 70 Kg
5. Freddie is a supporter of the Arsenal Football Club of the English Premier League.