The American actress, Francesca Reale, has become a trending name in the American entertainment industry, all thanks to her superlative performance in movies and TV series. Reale started her acting career in 2013 when she appeared in the short drama titled Furies of War. She got her breakthrough following her top-notch performance in the Netflix comedy series, Haters Back Off. There, she portrayed the character of Emily from 2016 to 2017.
Following her breakout role, the actress scored another major role in the upcoming third season of the Netflix horror science-fiction series, Stranger Things Season 3, set to be released in 2019. For her wonderful performances, Francesca Reale has received several awards nomination, which has seen her record a few wins in her name. Learn more about the biography, career, family and other facts about the actress below.
Francesca Reale – Biography & Age
Francesca Reale was born in Los Angeles, California in the United States on the 23rd of August 1994. She was born into a middle-class American family and was raised along with her brother. Growing up, Reale spent her early years in Los Angeles where she completed her basic education.
Francesca developed a keen interest in the show business right from a very young age. Soon after she graduated from high school, she went on to acquire a degree in Acting from New York University. While she was there, the actress starred in various theatre productions of the school. In a bid to further hone her skills, Francesca enrolled at Lee Strasberg Theatre and Film Institute as well as Stonestreet Studios.
Amazingly, Reale isn't just into acting; she also trained as a choreographer for which she clinched a National Youth Award for Outstanding Youth Choreographer in 2012. She got the award following her impressive performance in the 'Bordan vi Haller,' Winter Dance Concert held at the Hamilton Academy of Music.
Career and Rise to Prominence
Francesca Reale kicked off her acting career in 2013 with a minor role in the short film, The Furies of War. The following year, she also made a guest appearance in Hunger, after which she scored a role in the 2015 TV drama Goodbye Charm City. Her jaw-dropping performance in the drama made way for the actress to score bigger roles in the future.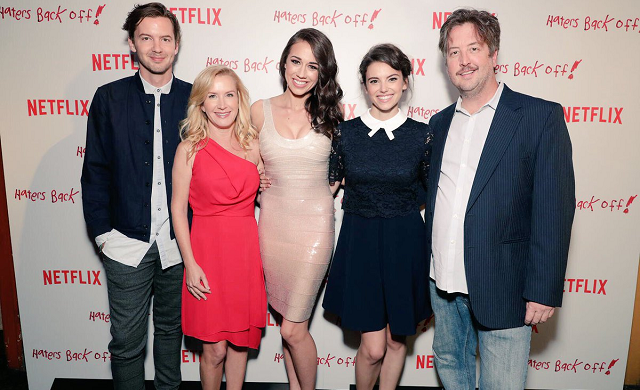 The year 2015, saw Francesca Reale portraying the role of Gabriella Morretti in an episode of the CBS drama series, Blue Bloods. Later in the same year, she got her breakthrough when she joined the cast of Netflix series, Haters Back Off. She portrayed the role of Emily, the main character in the series alongside Colleen Ballinger, and Angela Kinsey, among others from 2016 to 2017.
In May 2018, Netflix announced that the actress will be cast as Heather, a lifeguard, in the third season of the science fiction horror series, Stranger Things. In the series, her character Heather reportedly becomes the centerpiece of a dark mystery. In addition, the actress is equally on set for the production of her big screen debut movie, Yes, God, Yes. She portrays the role of Laura alongside Natalia Dyer, Timothy Simons, and Susan Blackwell.
Family: Who is Her Husband?
While the talented actress has become incredibly successful in her acting career, she is equally active in the love game. She has been in a few relationships thus far; nevertheless, she hasn't made it down the aisle yet. Francesca Reale was previously in a relationship with a man named Henry Hayes. Henry is an American film director and editor, best known for his works on movies such as Jahar (2016), Where There's Smoke (2017), and Mickey and the Bear (2019), among others.
The duo reportedly dated for a few years before going their separate ways. Meanwhile, she has never shared any information regarding her relationship with Henry including how they started and what led to their breakup. Apparently, Reale is believed to be single at the moment. Although there is no news of her subsequent relationships; the actress has since placed her acting career as her main focus and is hell-bent on reaching the zenith.
Read Also: Who is Lena Waithe – The American Screenwriter? Girlfriend, Wife, Height
Other Interesting Facts about Francesca Reale
1. Francesca Reale's astrological/zodiac sign is Virgo
2. She stands tall at 5 feet 4 inches (1.64 m) which is an inch below the average height for American women.
3. In addition to her hazel eyes and brown hair, Reale sports impeccable body measurements of 32-24-32 inches for her chest-waist-hips respectively. She also weighs between 53 to 55 kg.
4. Since her breakout role in Haters Back Off, the actress has been getting fat paychecks from her gigs; however, her net worth has not been made public.
5. She appeared in a video Trying Out Sexy Costumes alongside YouTuber Kory DeSoto in 2016.