Being blind or visually impaired is considered a disability across the world because it typically limits people's activities and interaction with the world around them. But several popular blind people have shown that blind people can live their lives to the fullest, with a fulfilling career and every other thing that matters. The accomplishments of blind people whose names are known across the world have fostered the belief that there are many advantages attached to being blind. Top of the list, it is often said that blind people, unlike sighted people, have an advanced sense of touch, hearing, smell, and taste. This is because they do not have to depend on their eyes which inhibits sighted people from using other senses.
More so, blind people have been found to be a better judge of character as they do not judge people based on how they look but based on their inner worth as a person from interacting with them. Not being able to see also means they are not vain. Things like fancy cars, jewelry, or the latest Apple phone do not move them. So with the absence of the distraction that the sense of sight constitutes, a blind person with the right empowerment is bound to live a more meaningful life and have a positive impact on the world than most of the sighted people you know. The following are ten popular blind people who inspired people to see beyond the end of their noses.
10 Famous Blind People Who've Inspired Us All
1. Helen Keller
Date of Birth: June 27, 1880
Died On: June 1, 1968 (aged 87)
Occupation: Author, Political Activist, and Lecturer
Nationality: American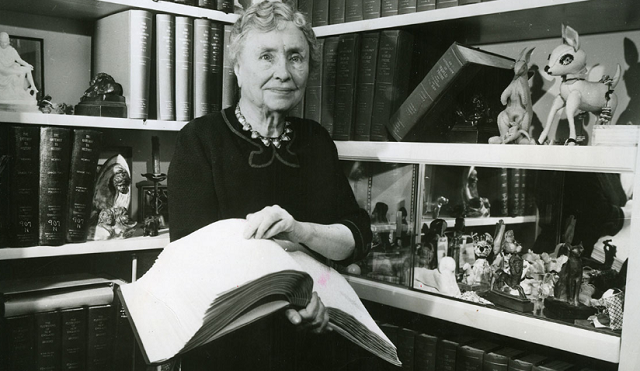 It has been over five decades since Helen Keller passed but her name remains a popular one thanks to her accomplishments as a political activist, lecturer, and author even though she was blind and tone-deaf. In 2015, she was inducted into the Alabama Writers Hall of Fame, and way back in 1971, she was inducted into the Alabama Women's Hall of Fame. Also a National Women's Hall of Famer, Keller's birthplace in Tuscumbia, Alabama is now a museum and she is recognized as one of the most widely admired people of the 20th century. Multiple streets have been named after her in first-world countries like France, Switzerland, Spain, Israel, and Portugal.
Helen Keller is known to be the first deaf and blind person who obtained a Bachelor of Arts Degree. When she was nineteen months old, she suffered from acute congestion of the stomach and brain which ultimately left her blind and deaf. Despite this, she learned how to read and write, and eventually attended Radcliffe College of Harvard University. She went on to become a prolific author and published at least 14 books alongside dozens of essays and speeches. When she gained fame through this, Helen Keller used it as a platform to campaign for various causes ranging from the rights of those with disabilities to labor rights, women's suffrage, and what have you.
2. Stevie Wonder
Date of Birth: May 13, 1950
Age: 73 Years Old
Occupation: Singer, Songwriter, Musician, and Record Producer
Nationality: American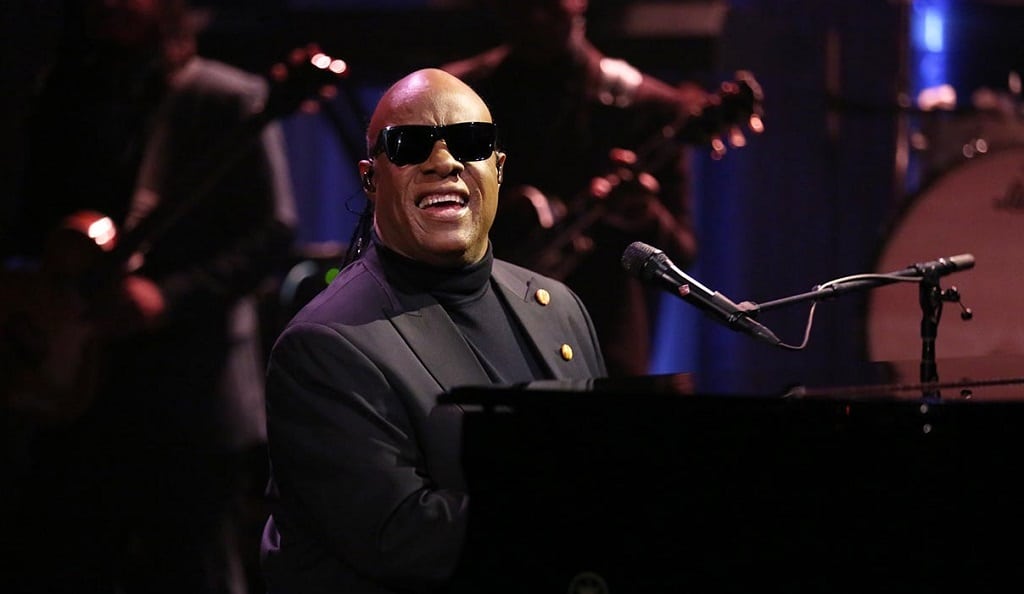 Known for his retro style funk-pop and numerous hit songs which cut across eras, Stevland Hardaway Morris, better known as Stevie Wonder, is a legendary singer and one of the most popular blind people who have entertained and inspired the world. Wonder was born on the 13th of May 1950, six weeks before he was due. While at the incubator, he developed a health challenge that was diagnosed as retinopathy of prematurity. This condition inhibited the growth of his eyes and eventually detached his retina which left him blind, but it wouldn't stop him from becoming an influential person that inspires his generation and many to come.
At a very young age, Stevie Wonder was drawn to music and he started pursuing it as though it was the only thing that mattered. Before he became a teenager, he had mastered various musical instruments and was so prolific that Motown's Tamia Label signed him; he was only 11 years old. When he turned 13, he made history as the youngest artist to top the Billboard Hot 100 chart thanks to his hit single, Fingertips.
The Saginaw, Michigan native went on to become one of the best-selling musicians in the world: it is estimated that he has sold over 100 million records across the globe. The Rhythm and Blues Music, Rock and Roll, and Songwriters Hall of Famer have thus far received 25 Grammy Awards amongst other coveted gongs and recognition like a Presidential Medal of Freedom, a Lifetime Achievement Award from the National Civil Rights Museum, and much more.
3. David Alexander Paterson
Date of Birth: May 20, 1954
Age: 69 Years Old
Occupation: Politician
Nationality: American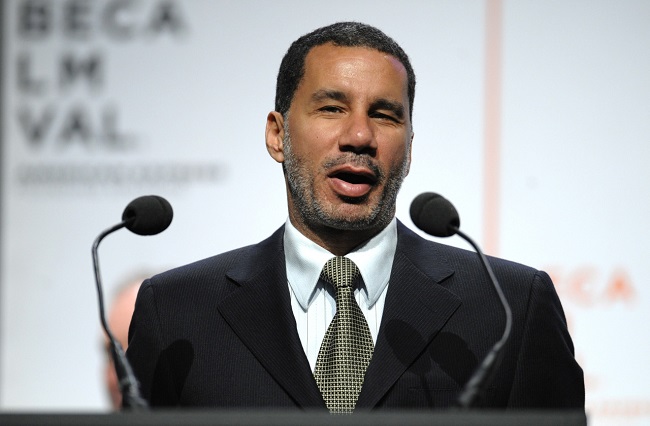 People like David Alexander Paterson are why people express that disability is just circumstantial and not permanent limitations. Born in Brooklyn to Portia and Basil Paterson, David contracted an ear infection when he was only three months old and it spread to his optic nerve, degenerating to the point that his left eye went completely blind. Left with a right eye he could barely see anything with, David became legally blind at a very young age. He attended Hempstead High School and proceeded to Columbia College of Columbia University where he obtained his Bachelor of Arts degree in history. He would later obtain a Juris Doctor from Hofstra Law School in 1983 and began his political journey in December 1985 as a member of the New York Senate from the 29th district.
From 2003 to 2006, David Paterson served as a member of the New York Senate from the 30th district and also as the minority leader of the New York State Senate. In January 2007, he became the Lieutenant Governor of New York and then the 55th Governor of the state in March 2008 following the resignation of Eliot Spitzer. With that, David Paterson became not only the first African American to serve as governor of New York but also the first legally blind person to become the governor of a state in the U.S.
4. Ray Charles
Date of Birth: September 23, 1930
Died On: June 10, 2004 (aged 73)
Occupation: Singer, Songwriter, Musician, and Composer
Nationality: American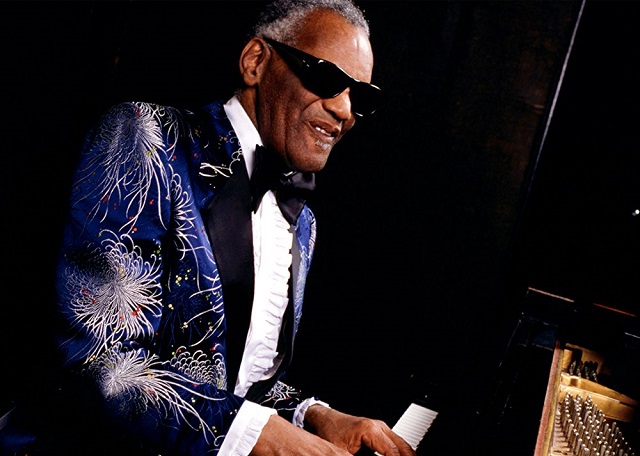 The Genius, as he was fondly called, is one of the most influential and popular blind people the world has ever seen. Born in Albany, Georgia to Aretha and Bailey Robinson, Ray Charles had a difficult childhood which worsened when he began losing his sight when he was about four or five years old. At the age of seven, he had gone blind: it is said that he likely lost his sight to glaucoma. At the age of 14, Ray who had lost his younger brother, George, lost his mother, the only family member he had as his father had abandoned the family when he was much younger.
He abandoned his education after his mother's death and held on to music which was the only thing that made sense to him. He began playing the piano for bands to make a living and against all odds, rose to stardom as a singer-songwriter, musician, and composer. Ray Charles is widely regarded as one of the greatest artists of all time. Ten of his recordings have been inducted into the Grammy Hall of Fame, and he has won no fewer than 18 Grammy Awards. He influenced some of the most popular artists, including the likes of Stevie Wonder, Elvis Presley, Billy Joel, Aretha Franklin, and more. The Genius died as a serial Hall of Famer in June 2004. Most recently, in August 2021, he was inducted into the Country Music Hall of Fame.
5. Derek Rabelo
Date of Birth: May 25, 1992
Age: 31 Years Old
Occupation: Surfer
Nationality: Brazilian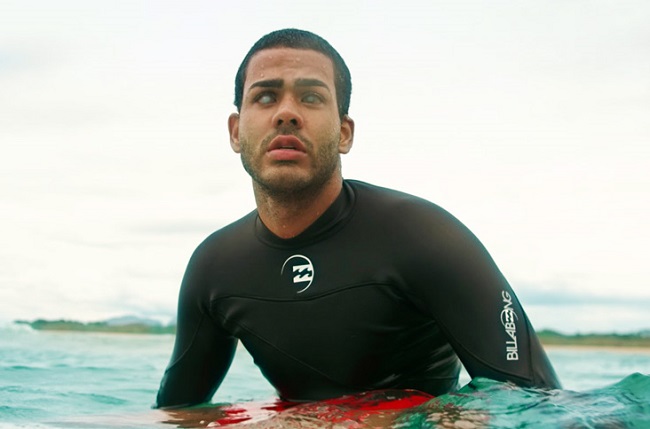 Like other popular blind people on this list, Derek Rabelo has shown many people that the only thing standing between them and their dream is the absence of the will to ignore limitations and focus on possibilities. His story has made him famous as he is now known across the globe as the blind surfer. Like other sports, one can't deny that the sense of sight is important for surfing: to ride on the face of a moving wave of water using a board, one needs to see to learn how to glide across the surface of the water. But Derek has been doing this almost all his life and without the sense of sight.
Reports have it that the Brazilian was born with congenital glaucoma on the 25th of May 1992. Because of this, he lost his sight in the early days of his life to the devastation of his father who named him after Derek Ho, the first Native Hawaiian world surfing champion. Derek grew up wanting to surf and received all the support he needed from his father. He ultimately became a professional surfer who has traveled to more than 25 countries to conquer notorious waves. Apart from surfing, Derek now also lives for inspiring people through his story. He gives talks across the world and has published a book titled "Beyond These Eyes" amongst other things.
6. Andrea Bocelli
Date of Birth: September 22, 1958
Age: 65 Years Old
Occupation: Singer and Multi-instrumentalist
Nationality: Italian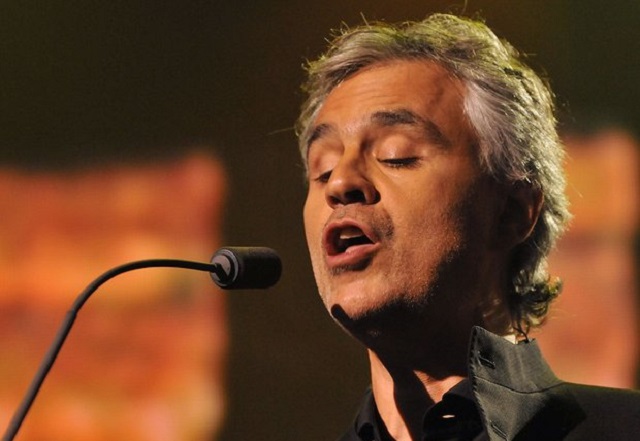 Nobody would ask you to shut up if you describe Andrea Bocelli as the king of opera. The great Italian singer-songwriter redefined classical music with his angelic voice and has been a source of inspiration for many people across the globe. Undoubtedly one of the most popular blind people in the world, Andrea's parents Alessandro and Edi Bocelli were advised to abort him, predicting that he would be born with a disability. They choose to keep the child and Andrea was born on the 22nd of September 1985 in Lajatico, Italy. True to the doctors' prediction, he was born with problems with his sight which was later diagnosed as congenital glaucoma.
Bocelli became fascinated with music as a child to the point that it was the only thing that could comfort him. Before he became a teenager, he had learned how to play the piano and other musical instruments from drums to the saxophone, guitar, flute, trumpet, and trombone. Although he had had numerous problems with his sight, he lost it completely at age 12 following an accident that had him suffer brain hemorrhage while he was playing football. If anything, going blind made him embrace music more which ultimately saw him become the biggest-selling singer in the history of Classical music. Andrea Bocelli has received awards and recognitions that are just too many to count.
7. Casey Harris
Date of Birth: January 24, 1987
Age: 36 Years Old
Occupation: Musician
Nationality: American
Casey Harris is one of the members of X Ambassadors (XA), an American pop-rock band from Ithaca, New York. He founded the band with his brother and lead vocalist, Sam Harris. Casey, who plays keyboards for the band, has been legally blind since he was born. He also has a single kidney. It is said that he suffered a severe genetic condition called Senior-Loten syndrome which claimed his sight and damaged his kidneys. His mother had to donate one of her kidneys for him to keep living. He may not be one of the most successful and prominent faces in the music industry but his life story which often reflects in his songs has been a source of inspiration to many.
8. Marla Lee Runyan
Date of Birth: January 4, 1969
Age: 54 Years Old
Occupation: Track and Field Athlete
Nationality: American
Marla Lee Runyan has accomplished a lot in her life despite being legally blind since she was nine years old. As one of the popular blind people in the world, she is known as an American track and field athlete as she is the first legally blind athlete to compete in the Olympics.
Disregarding her exploits in track and field which has seen her win six gold medals and a silver at the Paralympic and Pan American Games, Marla is a published author and a master's degree holder in Communication Disorder and Special Education.
9. Pete Eckert
Date of Birth: Undetermined
Age: Undetermined
Occupation: Photographer
Nationality: American
Pete Eckert is admired across the globe as a blind photographer who creates compelling images via what he once described as rewiring his visual cortex through sound, touch, and memory. Eckert wasn't born blind but he has been completely blind for over 30 years. It is said that he started losing his sight after he was diagnosed with retina pigmentosa. Pete says he is adapted to blindness and does not regard it as his greatest struggle in life.
Eckert attended Cornell University where he studied horticulture and landscape design. He is also a trained sculptor with degrees in industrial design.
10. John Bramblitt
Date of Birth: Sometime in 1971
Age: 52 Years Old
Occupation: Painter
Nationality: American
John Bramblitt is often described as the only blind muralist in the world. The American considered the best blind painter in the world wasn't born blind. According to reports, he went blind when he was 20 years old as a result of prolonged seizures caused by Lyme's disease and epilepsy. As one would expect, Bramblitt had to deal with depression after he lost his sight. He was deeply frustrated with his existence but found a purpose when he discovered painting.
The remarkable thing about Bramblitt is that he only began painting after he lost his sight in 2001. For many people, this is nothing short of a miracle. John says he can identify different colors just by their textures. His works have been exhibited in over 30 countries of the world and he is ranked as the No. 1 blind painter in the world.
List of 10 Popular Blind People Who Have Inspired The World
Helen Keller
Stevie Wonder
David Alexander
Paterson Ray Charles
Derek Rabelo
Andrea Bocelli
Casey Harris
Marla Lee Runyan
Pete Eckert
John Bramblitt