Etika joins the ranks of rising stars whose sudden demise came as a rude shock to many. The former model, YouTuber, and streamer was loved by many who showed their support by following his channels and accounts and watching his YouTube videos. But despite his fame, he succumbed to his inner demons (he once talked about being mentally unstable and suicidal). Etika was a YouTube star who gained prominence because of his gaming videos on the platform. His account which he created in 2012 soon attracted thousands of game-loving subscribers.
He began his career as a model and in 2011, later started a career in acting and subsequently ended his modeling career in 2015. The multi-talented star was also a rapper and had produced his own mixtape titled "Written In Ice" in 2007 under the name "Iceman". In 2018, Etika violated the rules of both YouTube and Twitch by uploading pornographic and homophobic contents respectively, which led to the closure of his accounts with over 800,000 followers.
A Glimpse At Etika's Background
Etika was one of the nicknames Desmond Daniel Amofah was popularly known with – as he used a couple of them for his various entertainment interests but was best known as Etika. The late-game streamer was born on May 12, 1990, and had African roots as he was born into a Ghanaian family. He was the son of politician and lawyer, Owuraku Amofah and Sabrina Amofah. He was, however, born in Brooklyn, New York, which made him an American citizen. He had other siblings who he grew up with but their identities remain a mystery at this time. His only known sibling is his elder brother who, according to his ex-girlfriend, Christine Cardona, died on October 31, 2010, from an asthmatic attack while driving through a sandstorm in Ghana.
It wasn't only Etika's father who was popular, he was also related to Nana Akufo-Addo, the President of Ghana. Not much is known about Etika's childhood such as where he grew up and the schools he attended. It is not also certain if he is a degree holder or a college dropout.
He began his streaming career on YouTube in 2012 and named his channel EWNetwork (Etika World Network). His reactions to Nintendo games, as well as discussion videos and live streams shot him to fame. His fans found his videos entertaining and kept coming back for more. One of his popular videos on YouTube is MEWTWO DLC REVEAL!!! Etika's First Reaction To It 'MY D**K' TURN DOWN VOLUME. He was also active on Twitch. Both his channels were shut down after he posted pornographic contents (on YouTube) and homophobic slurs (on Twitch), which violated the rules of the social media platforms. In hindsight, however, it looks like Etika was deliberately pushing away his fans.
His banned YouTube channel had a subscriber base of 800,000. He would, however, create another account he named EtikaFRFX which quickly amassed a lot of subscribers up to the tune of 130,000 in two months.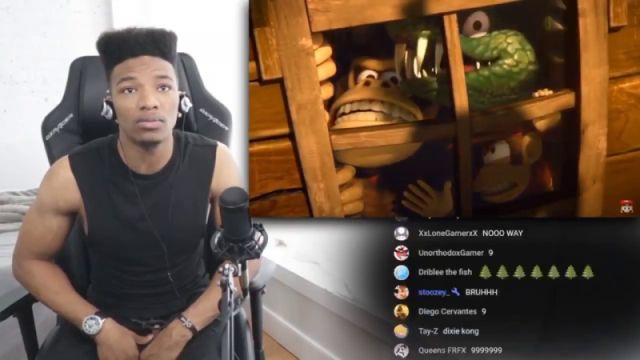 Why His YouTube Channel Was Shut Down
Things seemed to have gone all wrong when Etika's accounts were shut down because he began posting suicide videos, where he would talk about how he wanted to take his own life. These videos attracted the attention of his fans and also the police who took him into custody a couple of times and also to the hospital so he could be cared for. In addition to his suicidal videos, he also live-streamed his altercations with the police. Some saw these videos as mere publicity stunts, including fellow YouTuber, Keemstar. Unfortunately, they were not.
How Did He Die?
On June 19, 2019, Etika posted his last video. It was an apologetic video that also disclosed his intent to end his life. In the video, where Etika could be seen walking on a street while filming himself, he apologized to his fans and friends who he pushed away – as it was later learned that he blocked some of his friends on his social media accounts prior to that time. The video was uploaded to his personal channel, TR1Iceman, which also happens to be his musical channel.
After the video was uploaded, he went missing but his belongings were later found on a pedestrian walkway of the Manhattan Bridge. On June 24, 2019, four days after his disappearance, his body was discovered in the East River close to where his belongings were found and the cause of death was given by medical examiners as suicide by drowning.
He was mourned by his family and thousands of fans while it also raised awareness about mental illness and its consequences.