Emmylou Harris is an American singer-songwriter and musician from Birmingham, Alabama. She has been a part of the music industry since the late 1960s and has thus far dropped 26 studio albums, eleven compilation albums, and four live albums. She has sold millions of records across the globe and is regarded as one of the most accomplished and influential women in Rock and Roll. The Country Music Hall of Famer has received many of the most coveted awards in the business, including 14 Grammy Awards out of 48 nominations, three Country Music Association Awards out of 24 nominations, and two Academy of Country Music Awards out of 12 nominations.
The awards and prestigious recognitions that Harris has bagged are just too many to count. In addition to the above, she received the Swedish Polar Music Prize in 2015 and was inducted into the American Academy of Arts and Science back in 2009. Anyone with half an eye could see she has had a massive and successful career. The same can't be said about her love life as she has been married and divorced thrice: first to Tom Slocum; then Brian Ahern and Paul Kennerley.
Emmylou Harris Hasn't Been Romantically Linked to Anyone Since Her Third Marriage Failed
For an entertainer of her caliber, it is only normal that facts about her personal life have become the business of the public. The 74 years old musician has left a lot of people curious about her love life since her third shot at marriage with Paul Kennerley ended in divorce.
It seems the famous country singer has given up on love since her third marriage packed up in 1993. It is now approaching three decades since the union failed, yet she has never been romantically linked to anyone. It is believed that Emmylou Harris has been single since then and happily so.
From what we gathered, she lives in Nashville where she runs a dog sanctuary. In a 2015 interview, she stated that her dogs are the love of her life and described her pets (three dogs and two cats) as her most treasured possession. She also said that she wants to be remembered as someone who championed animal rights campaigns.
The Famous Singer Was Married To Her First Husband Tom Slocum From 1969 – 1970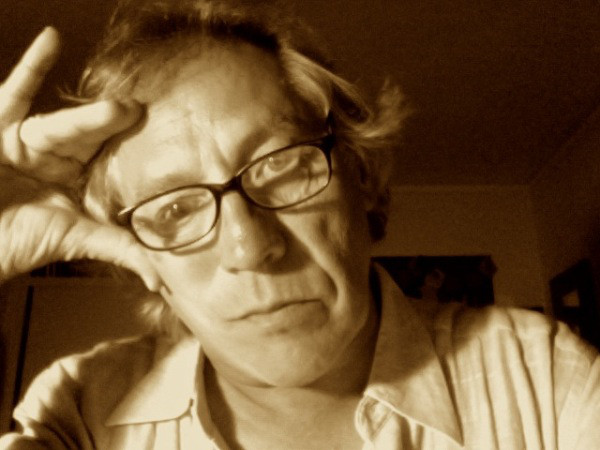 Tom Slocum is the first husband of the famous singer. While he is mostly known as the first man Emmylou Harris called husband, he is a composer and a bit of an actor. Year after his marriage to Emmylou failed, he was seen as a bandleader in Moment by Moment, a 1978 romance drama film written and directed by Jane Wagner. Lily Tomlin, John Travolta, and Andra Akers are some of the major stars of the movie.
If we are not mistaken, the movie is his only acting role to date. However, he has been working in other capacities in the movie industry. Slocum worked as a composer in Cattle Annie and Little Britches, a 1980 western drama film directed by Lamont Johnson. In 2013, he was credited as an additional crew of The Byrd Who Flew Alone: The Triumphs and Tragedy of Gene Clark, a documentary film that Paul Kendall wrote and co-directed with Jack Kendall.
More so, Tom Slocum has soundtrack credit in the popular 2019 comedy-drama written and directed by Quentin Tarantino, Once Upon a Time… In Hollywood. It is said that Emmylou Harris met Tom in 1969 while she was performing in Greenwich Village. They started working together and she soon dropped her first album titled Gliding Bird. They got married the same year and settled in Nashville to build their family.
As fate would have it, they divorced the following year, the same year they welcomed their only child together, a daughter named Mika Hallie Slocum. Mika is currently 51 years old as she was born on the 15th of March 1970.
Emmylou Harris' Second Husband Brian Ahern Is a Music Producer and They Were Married From 1977 – 1984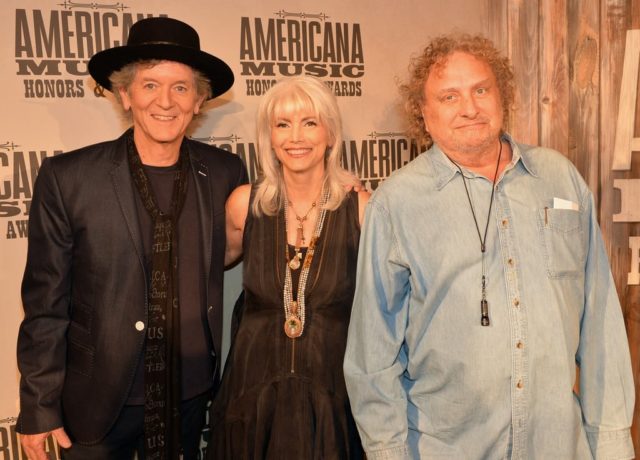 Brian Ahern is a Canadian record producer and guitarist from Halifax, Nova Scotia. He is famed for his work with many popular and successful artists, including Johnny Cash, Willie Nelson, Don William, Roy Orbison, Anne Murray, and of course, Emmylou Harris. Brian and Emmylou met a few years after her marriage to Tom Slocum ended. As it happened, she was contracted to Reprise Records, and Ahern was assigned to produce her songs. They started working together and by February 1975, the singer dropped her second studio album titled Pieces of the Sky.
Brian Ahern went on to produce a total of 11 albums of Emmylou Harris and they fell in love at some point. Convinced they were meant to be together, they got married on the 9th of January 1977. Their wedding took place at the home of the record producer in Halifax, Nova Scotia. But like her first marriage, Harris' marriage to Brian came crashing and they ultimately divorced sometime in 1984.
Like her first one, this marriage also produced a child, a daughter named Meghann T. Ahern. Meghann was born on the 9th of September 1979; the 42 years old works in the entertainment industry as a screenwriter. She co-wrote the 2011 action-adventure horror, The Darkest Hour with Leslie Bohem and Jon Spaihts.
The Singer Was Married To Her Third Ex-Husband Paul Kennerley From 1985 – 1993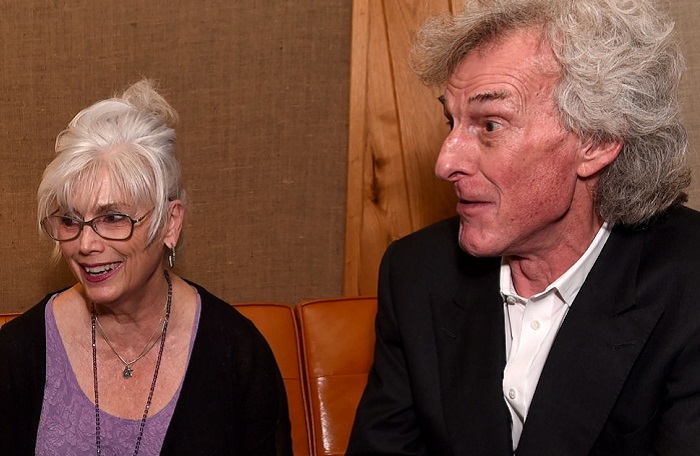 The third husband of the famous singer is also a member of the entertainment industry. Paul Kennerley is an English singer-songwriter, record producer, and musician from Hoylake, Cheshire. He worked in advertising until he listened to Waylon Jennings' "Let's All Help the Cowboys (Sing the Blues)" which inspired him to quit his job and pursue a career in music.
Kennerley was able to make a name for himself in the industry, so much that he got to work with prominent artists like Emmylou. He produced her 1985 and 1986 albums respectively titled The Ballad of Sally Rose and Thirteen.
It was also in 1985, the year that came after her divorce from her second husband, Brian Ahern, that Emmylou Harris got married to Paul. Like her first two marriages, the union collapsed a few years later.