Emma Mackey is in a relationship. She made it public in 2023 that she is dating Martin Aleman. Previously, she dated people like her co-star Dan Whitlam and some others in show business.
Emma Mackey is an actress well known for the Netflix teenage dramedy Sex Education. The actress has a stunning physique and a beautiful face, which has put many of her fans up in knowing what her relationship is like at the moment. Here is more on what Emma Mackey's relationship life is like, including her past relationships.
What is Emma Mackey's Relationship Status?
Emma Mackey is in a relationship. The award-winning actress, who has achieved massive fame with her onscreen prowess, and is known for her stunning physique, has garnered interest from the public who want to know who she is dating.
However, Emma Mackey maintains a relatively low profile, which includes keeping her relationship life low. The actress rarely mentions her love interest or flaunts her lover in the media. This notwithstanding, the public has found its way of exposing her love life as she is currently in a relationship with a photographer.
Who Is Emma Mackey's Boyfriend?
Emma Mackey's boyfriend is Martin Aleman. The two made their debut at the 2023 BAFTAs held on February 19. The actress, who made headlines as she won the EE Rising Star Award, was the center of attraction for not just the award she took home but also for the mystery man who accompanied her to the event.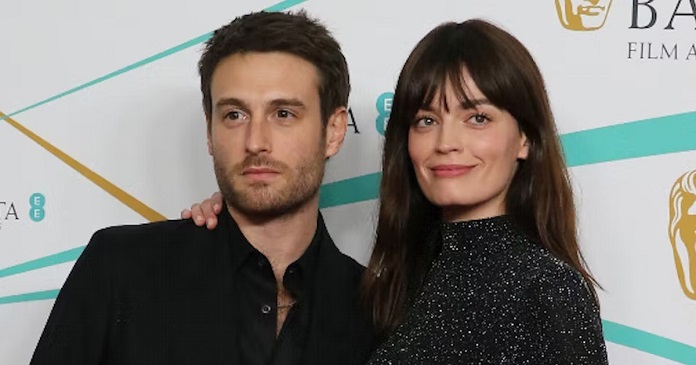 At the BAFTAs, some people revealed that the actress kissed a man before walking up to receive her award. After the event, a representative for the actress made it known that she came to the event with her partner Martin Aleman.
Martin Aleman is a photographer and film director who has worked with the actress on some projects. To make a confirmation to the rumors, the photographer shared a picture of Emma Mackey after the award event with the caption, "My Love."
This further made the public not only see him as a partner but a supportive partner. Though when they met and started dating were not mentioned, it is believed that they are living their best lives as lovers at the moment.
Who Has Emma Dated Before?
Emma Mackey was previously in a relationship with a fast-rising English star known as Dan Whitlam. There are no reports on how or when the duo met each other. They were also tight-lipped about when they started dating, but according to reports, they dated prior to and after the release of the second season of Sex Education.
Emma made her relationship with Dan Whitlam public in January 2018 after she uploaded a loved-up picture of both of them on Instagram. Subsequently, the duo filled each other's handles with lovely pictures of both of them. According to reports, they dated for two years before deciding to call it quits without making the reason for their split known.
Since the reason for the split is not known, the public gave their own fair share, stating that it was because the actress was getting closer to Asa Butterfield. However, the duo remained calm and did not react to the claims of the public.
While Emma decided to take down all the content on her Instagram to maintain a private life, her beau moved on pretty fast. He is reportedly dating a French lady identified as Chloe Garland.
Asa Butterfield
It has become the norm for co-stars to be tagged as real-life lovers following their onscreen chemistry. Asa Butterfield and Emma Mackey, who are co-stars in the Netflix teenage dramedy Sex Education, were caught on the web as many tagged them as real-life lovers. However, the truth remains that they are co-stars and real-life friends but have never been involved in a romantic relationship.