Eminem is regarded as one of hip-hop's most influential, controversial, and yet highly successful rappers of the 21st century. Debuting in the underground rap scene in 1988, he has blown up to become one of hip-hop's most lyrical MCs with his dexterity and writing skills. While his stage persona Eminem and alter-ego Slim Shady get a lot of limelight, the rapper is a very mellow and low-key guy when he's just Marshall Mathers.
Beside his heavily publicized and decade-long relationship with ex-wife Kim, Eminem has had his fair share of romantic relationships. He has been in several relationships with different women, including models, actresses, and music stars. The star even admitted to using dating apps like Tinder to find dates but hasn't been able to find anyone he can vibe with yet.
All We Know About Eminem's Past Relationships & Ex-Wife
Kimberly Anne Scott
With all the rumors, insinuations, and confirmations circulating, Eminem has had the odd pairings here and there when it comes to the women fans believe he has dated. However, his foremost relationship with Kim Scott has been the only one that greatly affected the rapper's personal life and career.
Eminem's relationship with his ex-wife Kimberly Anne Scott can be described as tumultuous at best. They met each other way back in high school on one occasion when Eminem was standing on a table shirtless rapping LL Cool J's I'm Bad. Kim became very interested in him and the two began talking. At the time, Kim and her twin sister Dawn had to run away from their home. Eminem's mother, Deborah Rae Mathers (née Nelson) allowed the sisters to move in with them. He was 15 years old at the time, and from that point on, they began an on-again, off-again relationship that started in 1989.
After a few years together, the couple briefly split. According to a memoir Eminem's mother authored, the rapper began dating a girl called Amy before Kim announced to him that she was pregnant. They got back together, but friction between Kim and Debbie, and financial constraints made things difficult for the pair. To prepare for the baby's arrival, Eminem began to take extra shifts at work. However, on Christmas Day 1995, the pair welcomed a daughter named Hailie Jade.
Their Split and Subsequent Comeback
With increasing pressure from working 60-hour weeks and the newborn, Kim and Eminem split in 1996. The two would later get back together and continuing dating until 1999 when they got married for the first time. Things were still strained, especially with the release of Kim, a song in which Eminem details how he kills and eventually disposes of his wife's body. By June 2000, the couple was separated.
July 2000 became a turning point for the relationship after Eminem performed Kim at a concert—despite Kim's pleas for him not to. The performance and reaction from the audience led Kim to attempt suicide. A month after this, Eminem filed for divorce. The divorce didn't get finalized until Kim filed her papers in early 2001. After arrests on Kim's side and a stint in rehab for Eminem, the couple announced they would be getting married again in January 2006. The wedding took place in Rochester, Michigan.
Less than three months after they exchanged vows again, Eminem filed for divorce a second time. As the divorce filing stated, the marriage had broken down so badly that there was no reasonable likelihood that it could be salvaged. Kim opened up later, pointing to Eminem's drug problems as a reason for their breakup. Despite their tumultuous relationship over the years, the two remain friends and work together to be parents to their daughter Hailie.
Other Women Eminem Has Dated
Whether he confirmed it or not, Em has been romantically linked to several other women over the years. The Rap God artist has managed to keep mostly mum on his love life, but that hasn't prevented anyone from gleaning whatever they can about it.
Tara Reid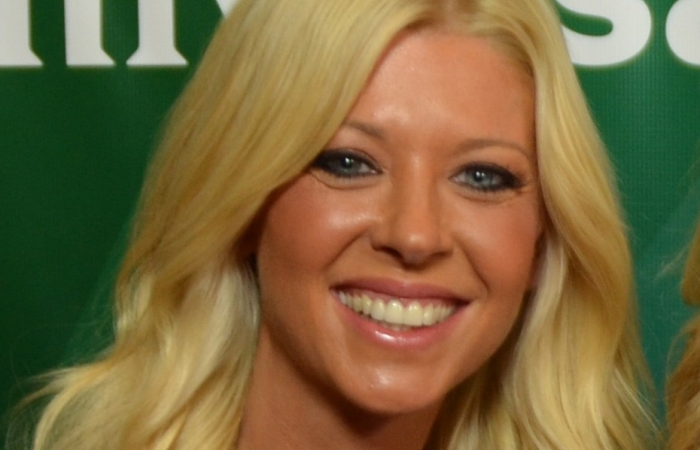 The relationship between American actress Tara Reid and the Detroit rapper sounds like an odd mix, and yet all signs point to it actually happening. It's not entirely certain when the two of them were a couple, but popular belief says it was sometime in 2004. On several occasions, Mathers confirmed that the two of them did have a thing, once mentioning they had 'intimate relations.' He has also made references to it on his song, Kamikaze.
Brittany Murphy
A lot of people really wanted this one to work out as when they were behind the camera they looked so good together. Brittany was an American actress, best known for her role in Clueless (1995) and Uptown Girls (2003). She and Eminem met each other on the set of the 2002 quasi-biographical movie, 8 Mile. On-screen, the two shared good chemistry as Jimmy B-Rabbit and Alex, respectively. Rumors began circulating that the two also had a thing off-screen. Murphy would go on to confirm the relationship, but it ended up as more of a fling. Murphy later married a man named Simon Monjack, and sadly, she and her husband both died of Pneumonia in 2009.
Kaya Jones
This one may have been a little one-sided. For those who don't know, Kaya Jones used to be part of the musical group The Pussycat Dolls from 2003 to 2004. The Canadian-American singer, who is now a solo artist, is believed to have had a brief relationship with Eminem. Although no confirmation has been forthcoming on that one, Jones did admit to barraging Em and Dr. Dre's tour buses in the past.
Mariah Carey
Eminem and Mariah Carey were believed to have once been in a relationship, which Carey has denied several times. However, Eminem went the other way around, confirming it multiple times, including in two songs. Even in an interview, he mentioned that they were together for about six months. But what led to their break-up? According to the rapper, "their personalities didn't collide." The relationship became a bone of contention as the artists fired shots at each other in their songs for a while before reaching a truce.
Nicki Minaj
This one got the internet rolling when rumors of their relationship began to make the rounds. Fans all over were wondering if, after featuring Eminem in her 2010 song Roman's Revenge, the duo were heading towards being together. More so, in 2018, the pair began dropping hints on social media that they were involved in a relationship. Nicki Minaj went on record claiming they were in a relationship, and Eminem further fueled the rumor. That was about it, though, and things didn't go beyond that.