Dr. Dre is an American rapper, record producer, and entrepreneur, who is also the founder and CEO of Aftermath Entertainment and Beats Electronics, he previously co-founded Death Row Records, and has a net worth of $500 million
Dr. Dre was married to Nicole Young for nearly 24 years before they divorced in 2021 with a $100 million settlement
The American rapper has nine children, including Curtis, LaTanya, Tyra, LaToya, Ashley, Andre Jr., Marcel, Truice, and Truly, with women from previous relationships
Net Worth:

$500 Million
Salary:
$35 million
Income Sources:
Music and Film Production. Acting, His Record Label named Aftermath Entertainment, and Sale of his
Headphone Speaker Company, Beats Electronics
Age/Date of Birth:

58 years old (February 18, 1965)


Height:

6 Feet 1 Inch or 1.85 Meters
Nationality:
American
Last Updated:

2022
Who Exactly is Dr. Dre?
Among famous multifaceted personalities, Romelle Young best known as Dr. Dre reigns supreme. An award-winning rapper, songwriter, record producer, audio engineer, entrepreneur, and actor put together, Dre is a real embodiment of talents.
As an entrepreneur, he founded Aftermath Entertainment and in his capacity as an audio engineer, Dr. Dre is the Chief Executive Officer of Beats Electronics. In the aspect of record production, Dre has helped introduce and establish several top hip-hop artists, including 50 Cent, Kendrick Lamar, Eminem, The Game, and so on.
He has also produced albums for A-listers such as 2Pac, Snoop Dogg, Xzibit, and Knoc-turn'al, among many others.
With such a tremendously successful career, you'd certainly love to know what Dr Dre's personal life is like. Get to learn everything about his relationships and family, including his community of kids and how they all came about. We'll also feed you with interesting facts about the rapper's numerous legal woes among other things.
How Many Children Does Dr Dre Have and Who Are their Mothers?
Dr Dre is one man who is never steady with women. This Casanova lifestyle eventually led to him fathering nine children from six women and marrying only one of those women. Dre's nine children comprise of four sons and five daughters. Let's have a look at who they are one after the other.
Curtis Young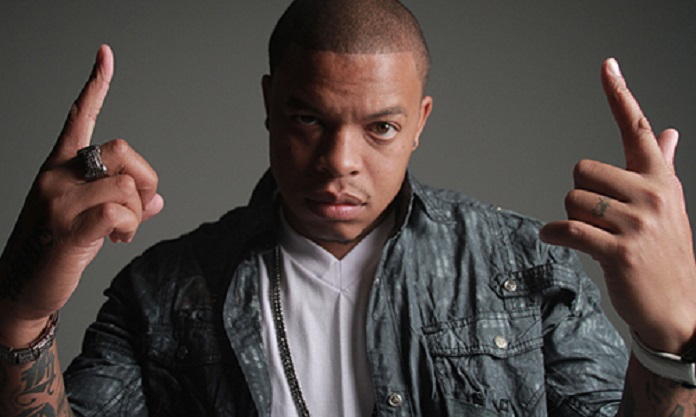 Curtis Young is Dr Dre's first child and son. Dre had Curtis back in 1981 with his teenage girlfriend, Cassandra Joy Greene. While Dre was 16, Cassandra was 15 when they welcomed their son, Curtis, precisely on December 15. Curtis' mum, however, kept him from knowing who his dad is until he turned twelve. He would later meet him in person after turning 20.
Curtis has taken his father's career path by also becoming a rapper. He is professionally known as Hood Surgeon. Just like his dad, he has founded his own record label called So Hood Records. Curtis Young is married to Vannessa Young.
La Tanya Danielle Young
La Tanya is Dr Dre's second child and first daughter. He had her in January 1983 with his then-sweetheart, Lisa Johnson. Meanwhile, Lisa, who has turned lesbian, claims that Dre is also the father of her two other daughters. La Tanya Danielle however, remains the only one confirmed to have been fathered by Dre.
Andre Young Jr.
Andre Young Jr. is Dr Dre's third child and second son. He welcomed Andre in 1988 with his then-lover, Jenita Porter. Unfortunately, Andre died in 2009 of drug abuse, precisely morphine, and heroin overdose. It was his mother who discovered the unconscious body of the 20-year-old in their home in Woodland Hills, CA.
Marcel Young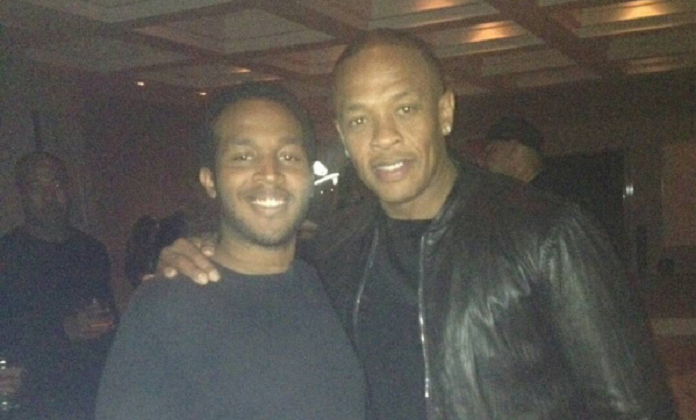 After parting ways with Jenita Porter, Dr Dre began dating American songwriter and singer Michel'le Toussanthad with whom he worked at Ruthless and Death Row Records. The duo soon welcomed a son whom they named Marcel Young. Marcel who is Dre's fifth child and third son was born in 1991. Marcel keeps a low profile and is rarely seen.
Michel'le and Dre's relationship, however, ended on a bad note. Many years after their split, Michel'le publicly released claims that Dr Dre abused her physically all through the time they were together. More details of her tales were relayed in a biopic titled Surviving Compton: Dre, Suge & Michel'le which Lifetime TV aired on October 15, 2016.
Tyra Young
Tyra Young is Dr Dre's second daughter and fifth child. Meanwhile, not much information is available about Tyra and it also remains a mystery with whom Dre fathered her. We, however, know that she is an actress and a producer who came to media attention for her roles in films like Ropes Of Silicon and Take 6.
Truice Young
Truice Young, Dr Dre's fourth son and sixth child is the first of his children born into wedlock. Dre married Truice's mum, Nicole Threatt in 1996. The couple welcomed him the next year being 1997. Truice is pursuing a career in music.
Truly Young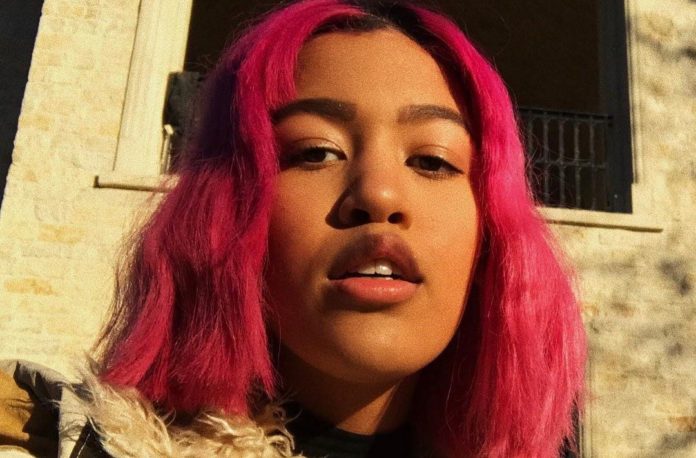 Truly Young is Dr Dre's third daughter and last child. She is also the second born into wedlock. Dre's wife, Nicole gave birth to Truly in 2001. Truly who loves the spotlight is obviously her daddy's pet. Dre's social media accounts are flooded with photos of himself and Truly. Just like her dad, Truly who is studying at the University of South Carolina (USC), is pursuing a career in music as a singer and songwriter. She launched her debut single titled "Lover Boy" in 2018.
Dr. Dre's Unconfirmed Children
LaToya Young
LaToya was reportedly born to him and Lisa in Sept. 1984 but not much is known about her. We know that her mother gave an interview to someone on YouTube in 2010 and said that LaToya is one of two "secret daughters" that she had with Dre
Ashley Young
Just like Latoya, Ashley is reportedly another Dre's daughter. She was born in 1985 and was also mentioned in Lisa's YouTube interview. Agin, like LaToya, not much else is known about her and Dre hasn't confirmed her to be his daughter either.
Who Is Dr. Dre's Wife, Nicole Threatt?
Nicole Threatt, born on January 1, 1970, is an American legal practitioner. She, however, ceased practicing her profession following her marriage to the famous and wealthy Dr Dre. As earlier mentioned, Nicole married Dr Dre in 1996.
Worthy of note is the fact that Threatt's marriage to Dr Dre is her second. She was married to now-retired NBA star, Sedale Threatt. Interestingly, Nicole met Dre while still married to Threatt and the story about her leaving Threatt for Dre is no secret at all.
This is because Dre made very open and direct moves to snatch her from her then-husband and he succeeded! He had written her a letter wherein he told her point-blank to abandon her husband and come over to him, and she did. Nicole eventually divorced Sedale Threatt in 1995 and married Dr Dre the next year.
It is apparent that Dr Dre finally found love in Nicole Threatt. Completely different from what has been obtainable in his romantic life, Dre was with Nicole for over two decades.
Among the secrets of their lasting relationship is the couple's ability to keep their private matters away from the media. In addition to her two biological kids with Dre, Nicole Threatt is a stepmother to the rapper's five other confirmed children. She had no child with her first husband.
The couple divorced in 2021 with a $100 million settlement
A Detailed Look At Dr Dre's Net Worth and Sources of Income
Dr Dre has an estimated net worth of $500 million.
Although he is not that artist that churns out hit songs and albums every year, he still has his bank account on the rise. The legendary rapper and producer has a keen interest in business and investments most of which are yielding worthwhile dividends.
Below are Dr Dre's major businesses and ventures through which he grows his impressive fortune.
Aftermath Entertainment
Dr Dre's record label, Aftermath Entertainment is his most prominent business so far. He founded the record production and talent management agency in 1996. Although the business witnessed several setbacks in its budding years, it soon met huge success with the signing of now very popular rapper, Eminem in 1998. Since then, Dre has continued to produce songs for other artists, many of which turned out to be huge hits, thus bringing in money for the producer.
In 2001, Aftermath earned Dre an impressive income of $52 million. He made part of the money from the sales of some of the company's shares to Interscope Records while the rest came from songs production, including Mary J. blige's hit, "Family Affair". In 2004, he earned the sum of $11.4 million from Aftermath record production royalties.
Beats Electronics
Dr Dre launched Beats Electronics, an audio products company in 2008. His initial brand of premium headphones called Beats by Dre hit the market in July of the same year. Mainly dealing on headphones, earphones, and speakers, the tech line consists of a variety of products, namely: Beats Solo & Solo HD, Beats Studio, Beats Tour, Beats Spin, Heartbeats by Lady Gaga, and Diddy Beats.
In August 2011, Dr Dre reportedly sold 50% stake in Beats Audio and Electronics line to Taiwanese smartphone maker HTC for $310 million. This deal added $135 million to his fortune which was estimated at $125 million at that time.
Then in May 2014, Apple purchased the Beats line for a whopping $3 billion which made Dre declare himself "the first billionaire in hip-hop" but in reality, his net worth only soared to $550 million at the time. Following the acquisition, Dre became and remains an executive with Apple Inc., a position that comes with huge financial benefits.
Dr Dre's Brand Endorsements
In addition to his personal business, Dr Dre also makes significant income from brand endorsements. Some of the companies he has contracts with include St. Ides, Coors Light, Dr. Pepper, and Chrysler 300S.
With the huge success of his 2015 biographical film, Straight Outta Compton, Dre further increased his worth by the end of the year. Then, with continued income from record royalties, brand endorsements, and other businesses, Dre's net worth soared according to Forbes' 2019 report.
Dissecting Dr Dre's Incessant Legal Woes
Dr Dre started having issues with the law right from his teen/high school years. Owing to his frequent entanglements with criminal acts, Dre attended up to six schools before completing his high school education. Since growing into an adult, Dre has also not ceased from falling into the hands of law enforcement agents from time to time. Here, we've taken a detailed look at the major occasions the famous entrepreneur had run-ins with the law.
Physical Assault Charges
In 1991, Dr Dre landed himself in a $22.7 million lawsuit filed by Fox's TV host, Dee Barnes for assault. It happened that on January 27th of that year, Dre almost beat up Barnes at a music industry bash held at Hollywood's Po Na Na Souk club. Dre, who was infuriated by Dee's hosting of an interview wherein Ice Cube insulted his group, N.W.A, as well as his colleague, The Doc, had waylaid Dee along the stairs of the venue and given her a number of face and body slams against the wall. Dre eventually earned a $2,350 fine, two-year probation, 240-hour community service, and an anti-violence public service announcement spot on television.
In May 1991, Dr Dre battered an individual during a brawl at a hotel in New Orleans. For that, he earned a 90-day jail time, a $10,000 donation to charity and restitution to the victim. In October 1992, he was also convicted of assaulting a police officer.
In addition to the above, several other women have on different occasions accused Dr Dre of physically abusing them. Some of them include former record label mate, Tarrie B and ex-girlfriends, Lisa Johnson and Michel'le. While the other two women never filed suits against Dre, Lisa obtained a restraining order to protect herself from his frequent beatings.
Drunk Driving Charges
In January 1994, precisely on the 10th, a highly drunken Dre led the police on a 90 mph chase along Beverly Hills, LA. Dre pleaded guilty in all offences and eventually earned an 8-month jail time in September 1994.
Beats by Dre vs Steven Lamar Lawsuit
In 2019, Dr Dre, alongside his business colleague, Jimmy Iovine, received a court order to pay $25 million to their former partner, Steven Lamar for copyright infringement. Lamar who claimed that Beats by Dre was his brainchild expected royalties from the first three models of the brand's headphones. But Dre and Iovine insisted he is only entitled to receive royalties for the first model only. Lamar consequently filed a $100 million suit against them in 2014. The court eventually ruled that they pay Steven Lamar $25,247,350 in compensation.
Profile Summary
First Name:
Andre
Last Name:
Young
Estimated Net Worth:

$500 Million
Salary:
$35 million
Source of Wealth:
Music and Film Production. Acting, His Record Label named Aftermath Entertainment, and Sale of his
Headphone Speaker Company, Beats Electronics
Last Updated:

2022
Also Known As:

Dre, Dr. Dre
Sex/Gender:

Male
Profession:

Rapper, Songwriter, Record Producer, Entrepreneur, Record Executive, Actor, and Audio Engineer
Famous For:
Being Among The Best Hip-Hop Producers and Rappers of All Time, Popularizing the West Coast – G-Funk, and For Taking the Second Spot on Forbes 2014 List of Richest Hip Hop Rappers and Producers.


Colleges/Universities Attended:

Vanguard Junior High School, Roosevelt Junior High School, Fremont High School and Chester Adult School.
Educational Qualifications:

Not Available


Religion:

Evangelical
Birthday & Zodiac

Age/Date of Birth:

58 years old (February 18, 1965)
Zodiac Sign:
Aquarius
Birth Place:

Compton, California
Nationality:
American
Ethnicity/Race:

African American
Country of Residence:

United States America
Physical Attributes

Height:

6 Feet 1 Inch or 1.85 Meters
Weight:

In Kilograms: 108 kg
In Pounds: 238 lbs
Eye Colour:

Dark Brown


Hair Color:

Black


Other Body Measurements:

Not Available


Relationships

Marital Status:

Married

Spouse/Partner:

Nicole Threatt (m. 1996)

Family and Relatives

Father:

Theodore Young

Mother:
Verna Young


Children:

Curtis Young (born 1981), La Tanya Danielle Young (born 1983), Andre Young Jr. (1988-2008), Marcel Young (born 1990), Truice Young (born 1997) and Truly Young (born 2001)
Siblings:
Jerome Crayon (Step Brother), Tyree Crayon (Step Brother), Warren G (Step Brother) (Rapper), Shameka Crayon (Step Sister)
Other Relatives:

Warren Griffin (Stepfather), Anthony "Sir Jinx" Wheaton (Cousin)