Timeless, elegant and charismatic, Dolly Parton has given the world some of the greatest love songs and country hits ever. As far as country music is concerned, you won't find many bigger global superstars in the genre than her. She has carted home 10 Grammy Awards, 10 Country Music Association Awards, 7 Academy of Country Music Awards, 3 American Music Awards, and an astonishing 47 Grammy nominations.
Amidst all her career accomplishments, Dolly has had her fair share of tough times and her marriage to Carl Dean has always been a matter of big interest to many. Below are the things you should know about the union.
Dolly Parton At A Glance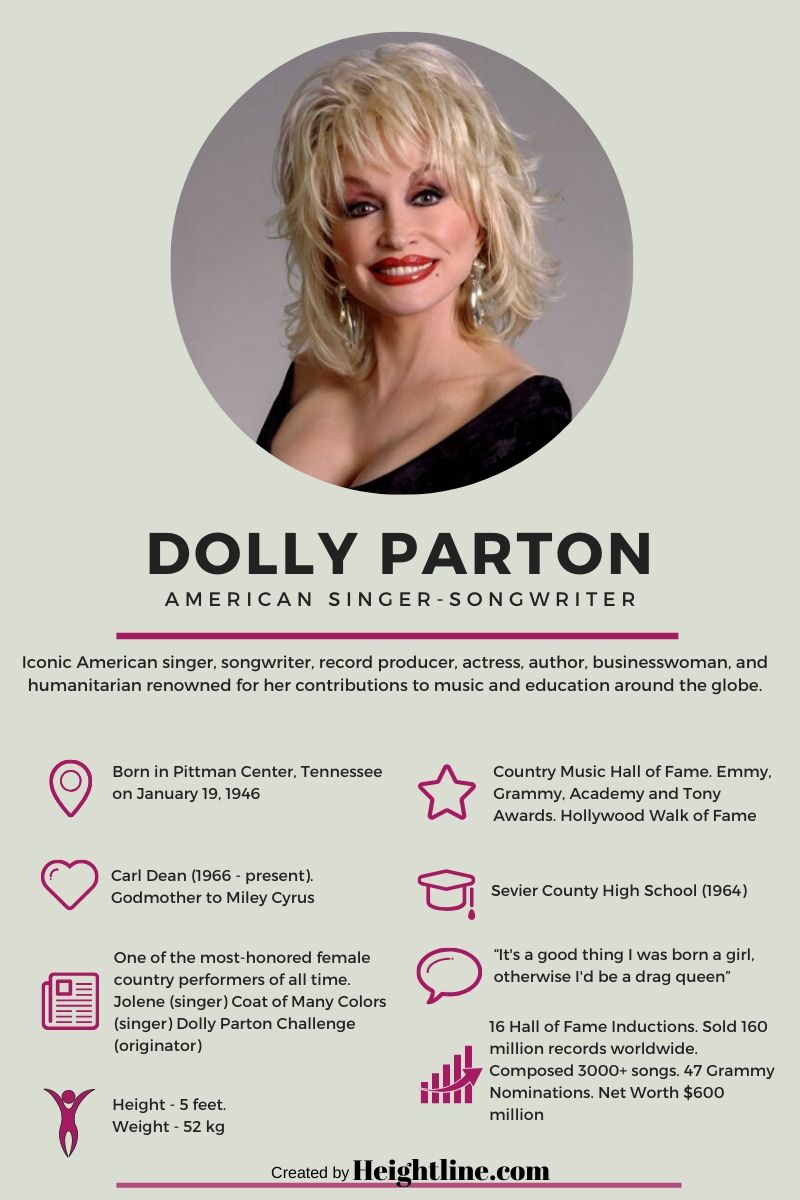 How Dolly Parton Met Her Husband Carl Thomas Dean
Dolly got married to the businessman on the 30th of May 1966. They had met for the first time in 1964, a day after Dolly moved to Nashville. She met Carl outside a launderette and they took to each other almost instantly. When marriage was muted to Dolly's record label, they expressed their reservations in fear that getting married at 20 would put a spanner in their works and stifle her young career. This was her first major romance but the lovebirds were sure they wanted to spend forever together.
The Marriage Was in a Private Ceremony
Two years later, they were married in a private event in Georgia. Their marriage has been revered for its longevity. For an industry that has become notorious for failed marriages, Dolly Parton's marital longevity has been an outlier. Her husband rarely gives interviews nor attends shows; on many occasions, he refused to be photographed. When accosted by prying journalists on their property, he often denies being Dolly's husband and once claimed to be the gardener.
The Real Truth About Their Open Marriage
Dolly Parton has lauded her marriage to Carl as one that has brought her immense joy. In one interview, she related that she and Carl were in an open relationship, in the sense that their union allows them to be themselves and explore their individuality. She was quick to emphasize that the openness of the marriage doesn't mean the freedom to have sexual partners.
It wouldn't be out of place for one to infer that the freedom in the marriage has contributed to its longevity and the admiration they have nurtured for each other. "Jolene", one of Parton's greatest hits was inspired by Carl. According to the singer, the lyrics are loosely based on a real-life event that occurred in their marriage. A certain mystery woman had begun to spend a lot of time with Carl, a distraction and frustration Dolly would channel into writing one of the greatest songs of all time.
When the superstar wants to escape from everyone including Carl, she owns a small cabin where she retreats to seek solitude and inspiration for her music. Not even Carl is permitted to visit.
Do They Have Kids?
Dolly Parton and Carl have been married for over 50 years, but they don't have any kids together. In the beginning, the couple was open to having children of their own but a partial hysterectomy in 1984 made it impossible for the singer to have biological children.
The couple renewed their vows in a small event to mark their 50th wedding anniversary on May 30, 2016. Although Dolly hasn't birthed any child, she is a mother figure to a lot of people including her younger siblings, nieces, and nephews. She is also godmother to superstar singer Miley Cyrus.
Has Dolly Parton Ever Cheated on Carl Dean Since the Start of their Open Marriage?
The union hasn't gone without its ups and downs. The two have been victims of intense press rumors, with some news outlets accusing Dolly of infidelity on many occasions. This has not been helped by Carl's aversion to publicity.
There Has Been Numerous Cheating Allegations and Scandals
The press has whipped up accusations of infidelity against Dolly Parton many times. She has been said to have had affairs with some of Hollywood's finest men including Sylvester Stallone, Burt Reynolds, amongst many others. Perhaps, the most persistent has been her rumored affair with her lifelong friend and personal assistant Judy Ogle. Judy and Dolly have been good friends since fourth grade and have been very active in each other's life ever since.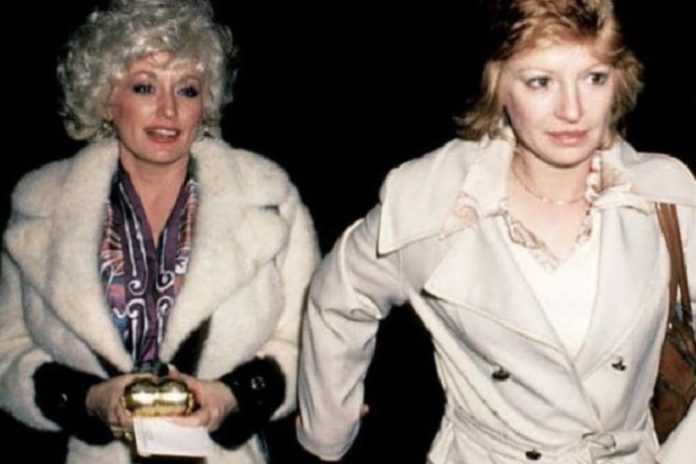 The singer has made it clear that she is not a lesbian and not in a romantic relationship with Judy. According to her, she wouldn't have a problem owning up if she was bisexual.
As far as infidelity goes, Dolly Parton admitted that she had once been emotionally unfaithful to Carl. But then, it didn't materialize into something physical. It is said that the "emotional affair" was with her bandleader Gregg Perry. The singer disclosed that the affair got her upset she contemplated suicide but for her dog. She narrated that she took a gun from a nightstand drawer to end her life when her dog Popeye ran upstairs and jolted her back to reality. Dolly believes the dog was a messenger from God.