Will Estes is not married, and as such, he does not have a wife but has had many girlfriends in the past; the likes of Torrey DeVitto, Vanessa Ray, Vanessa Lengies, Jennifer Love Hewitt, and Mia Kang. Also, while he has never openly confirmed his sexuality, it is still believed that Will Estes is not gay.
Popular and charming American actor Will Estes known for his roles in viral television shows like "Blue Bloods" and "American Dreams" has won the heart of many fans. These raving fans are often inquiring about his personal life, including his marital status, sexuality, and relationships, which have been quite hidden in recent times. Let's delve into these details to shed light on Will Estes' romantic life and address some of the questions surrounding his relationships and sexuality. Let's start with the prominent question on the list.
Is Will Estes Gay?
It is yet to be ascertained whether Will Estes is gay or not. The problem with being famous is that if you keep your love life a secret too much, people may start to wonder about your sexual orientation. It is normal for folks to inquire as to whether Will Estes is gay because, over the years, he has not been very open about his sexuality, relationships, and other personal details.
Despite the claims that he is gay, Will has neither engaged in an open relationship with a person of the same sex nor given the public any hint relating to it.  Also, in movies and TV series, Will has never played any role that portrayed him as gay or bisexual since the inception of his career up until now.
Furthermore, his past love relationships that were made public have been with women only. Hence, since Will Estes didn't confirm these assumptions from fans, it is most likely a rumor.
Is Will Estes Married?
No, Will Estes is not married as of the time of writing. There is no public record of him being married or ever having been married in the past. The actor has been relatively private about his personal life, and details about his relationships are not widely known.
Is Will Estes' Wife Rachel Boston?
Rachael Boston is not Will Estes' wife. There have been rumors circulating that Will Estes is married to Rachel Boston, his co-star from the television show "American Dreams." Boston and Will started their acting career around the same time and at a very young age. Both of them have achieved amazing feats in their career.
Boston has appeared in various film and television projects, gaining recognition for her roles in Hallmark Channel movies and popular TV shows. In addition to her acting work, Boston has also produced several films, including "The Pill" and "Black Marigolds." She has been seen hanging out with Will often after they both acted in the "American Dreams" series.
Will Estes and Rachel Boston have never been in a pronounced romantic relationship. It is important to note that actors often develop close friendships with their co-stars while working on a project, and these friendships are sometimes misconstrued as romantic relationships by the media and fans.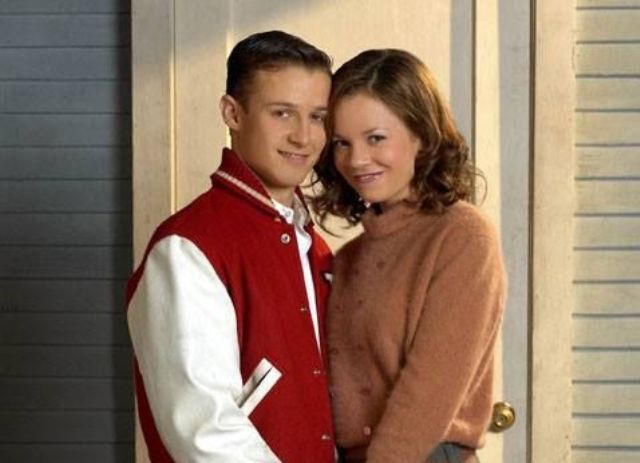 Who is Will Estes' Current Girlfriend?
It is expected by many that since the good-looking actor is not married to anyone yet, he should at least have a girlfriend. In recent times, Will Estes has been private about his romantic relationships, and there is no confirmed information about him having a girlfriend at the moment.
Recently, the actor has not given us any hint about this area of his life, and there are no recent reports or public appearances with a significant other that suggest he is currently in a relationship.
Will Estes and Torrey DeVitto's Relationship
In the past, Will Estes has been linked to actress Torrey DeVitto. Torrey DeVitto is known for her roles in popular television shows like "Pretty Little Liars" and "Chicago Med." The actors were rumored to be dating in 2020, and they were often seen together at public events and on social media, sparking speculations about their relationship.
They openly acknowledged their "seeming" romantic relationship on Tuesday, October 6, through posts on their Instagram accounts. DeVitto started things off with a tender black-and-white image of her and Estes cuddling, with her leaning in to place her lips on his cheeks.
The young couple smiled at the camera and appeared to be very much in love. The actress reminded followers in the message that they had not forgotten their masks at home and concluded, "The hashtag wear a mask." Estes quickly replied to her message with a loving image of them. In his post, the couple could be seen cuddling on the sidewalk with the sun setting behind them while wearing face masks. Estes grasped her when she put her arm over his neck, and the caption that accompanied it simply read: "Beautiful Skies".
Devitto and Estes did not tag each other in their uploads, but observant fans were quick to deduce their identities. A curious fan left a comment on Estes' page, inquiring if the woman behind the mask was Devitto. Other fans congratulated the pair on their relationship, with one user expressing on Devitto's page that they were a perfect match together. However, neither Will Estes nor Torrey DeVitto has made any public display together after then to confirm the rumors.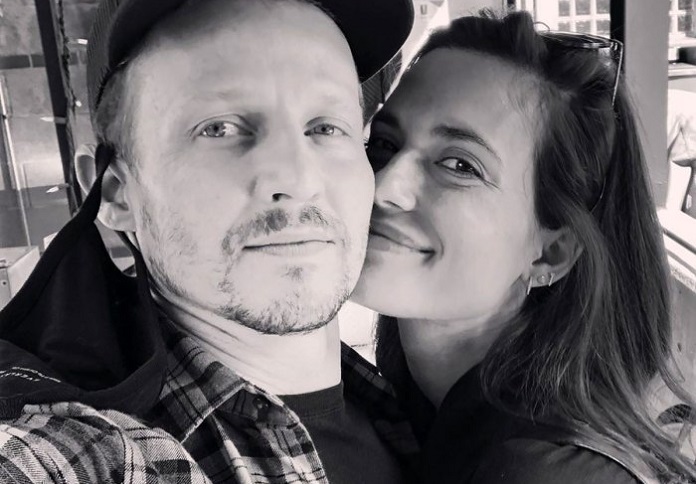 Will Estes' Other Romantic Relationships
In addition to the rumored relationship with Torrey DeVitto, Will Estes has also been linked to actress Vanessa Ray. Vanessa Ray is known for her role as Eddie Janko, Will Estes' character's partner, in the television show "Blue Bloods." The actors were rumored to be dating in the past, but neither of them confirmed or denied the rumors, and the details of their relationship, if any, remain unknown.
Between 2002 and 2004, Will Estes dated the actress Vanessa Lengies for about two years. He also had a fling with Jennifer Love Hewitt, a coworker, back in 2004. After their breakup, it appears that Will made an effort to keep his subsequent relationships hidden from the public. Fast-forward to 2012, he reportedly had a brief relationship with model Mia Kang, who was born in Hong Kong, as they were seen together at events regularly.
Will Estes is Still Single but not Gay
Will Estes' marital status, sexuality, and relationships have been the subject of speculation among fans and the media. But as of now, there is no confirmed information about him having a wife or girlfriend at the moment. The actor has been private about his personal life, and there are limited public records of his dating history, and his lifestyle of privacy shouldn't be the cause for any false assumptions.