Maria Sharapova is currently unmarried but she is engaged to a businessman named Alexander Gilkes. She started dating Gilkes in 2018 and by December 2020, he proposed. 
The lives of celebrities are often pushed under scrutiny, with fans constantly searching for information on their favourite star's childhood, education, family, as well as their love life. While some celebs have no qualms with giving out details about their relationships, others try to keep things quiet as much as possible until they are ready to reveal sensitive facts about themselves.
Maria Sharapova, a world-class professional tennis star, can be grouped in the latter category. The athlete has been linked to various famous men, including other athletes and TV personalities. Nevertheless, she confirmed and/or denied them in her own time.
Rumours swirled in early 2018 that Maria Sharapova had begun dating someone new, a businessman by the name of Alexander Gilkes. The two were spotted over the months that followed, attending events together, including the Argento Ball for the Elton John Aids Foundation in June 2018.
Gilkes was also pictured cheering for his lady at one of her tennis matches. She confirmed the relationship later in the year, with the couple sharing photos of themselves on their respective Instagram pages.
Maria Sharapova and Her Boyfriend Alexander Gilkes Got Engaged In Late 2020
Maria Sharapova was first romantically linked to her millionaire beau in January 2018. In March of the same year, she and Alexander Gilkes were snapped together holding hands at an art gallery in Beverly Hills. The tennis player also made an appearance with her boyfriend at Givenchy's SS20 presentation during Paris Fashion Week.
Maria confirmed her romance with Alexander in the same year as the pair shared pictures from their romantic Cotswolds getaway. More sitings of the couple would follow proving that indeed they were waxing stronger. They attended arm-in-arm the Met Gala in May 2019, and the Vanity Fair Oscars party held in February 2020.
Since the start of the relationship, the couple have taken turns to share sweet moments of their relationship with their fans on their respective social media pages. Fast forward to December 2020, the couple were ready to take things a notch higher as they announced their engagement via their respective social media accounts.
Sharing a loved-up black-and-white photo of themselves, Maria announced her engagement to Gilkes with the caption that read "I said yes from the very first day we met," guess we can say it was love at first sight for the lovebirds. "…this was our little secret, wasn't it," the 5-time Grand Slam Russian tennis star concluded her caption.
Similarly, Gilkes posted photos of the same moment to his 64 K followers on Instagram which pales in comparison to Shaparova's 4 million. His own caption read "Thank you for making me a very very happy boy. I look forward to a lifetime of loving you, and learning from you."
Alexander Gilkes has frequently gushed about his love for Sharapova. When the Russian tennis star announced her retirement from the sport in early 2020, he took to his page to wish her well. "…May you continue to inspire us all with your deep humility, self-deprecation, strength and focus," part of his businessman's caption read. Gilkes closed his caption by saying that he looked forward to all that Sharapova would accomplish in the coming years "with equal grit and grace."
Maria Sharapova's Boyfriend Is A British Businessman
Alexander Gilkes is a businessman born in the United Kingdom, on 16 July 1979. He was raised in London and is the son of a dermatologist, Jeremy Gilkes. Over the years, he has gathered both wealth and social status and is friends with the likes of British royalties Prince William and Prince Harry whom he met during his studies at Eton College. Gilkes also attended the University of Bristol.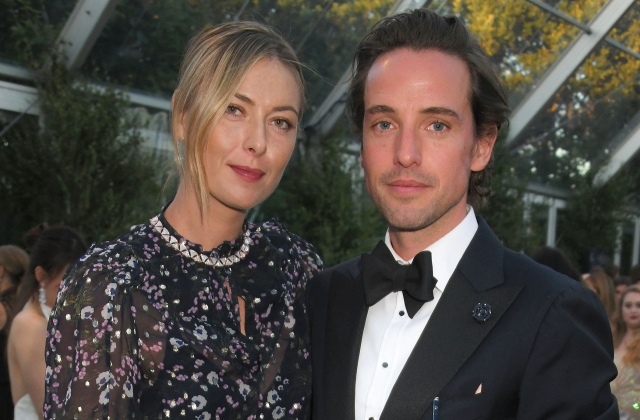 Gilkes relocated to New York in 2008. He was the co-founder and president of Paddle8 the online auction house that was based in New York. Paddle8 pioneered a new era of fine art trading with online auctions for the 'middle market' of $100,000 or less. Founded in 2011, Paddle8 by 2015 had made over $140 million in sales. He served in the company until 2018 when it was sold to The Native. He had founded Paddle8 after gaining experience as an auctioneer at Phillips de Pury & Company, he also worked at LVMH.
After selling Paddle8, he co-founded Squared Circles in 2020. Squared Circles is a privately held company in the consumer goods industry. The company is a venture studio, residing at the intersection of capital, brand, operations and talent. They invest in, build and accelerate businesses that help shape a better future.
Gilkes has received more than a handful of recognition for his works over the years. He serves on the board of the New York Academy of Art. For 3 consecutive years from 2014 t0 2016, he was by Art + Auction named among the 100 Most Powerful People in the Art World. He was one of Fast Company's Most Creative Entrepreneurs in 2017. Alexander Gilkes' has also been recognised for his fashion sense, he has been named among the best-dressed people by Vanity Fair and GQ.
Alex is fluent in the Russian language and a lover of Russian literature which is among the things he shares in common with Maria Sharapova.
Sharapova's Fiance Had Been Previously Married 
If they do make it down the aisle, it would not be Alex Gilkes's first marriage. The British businessman was first married to Misha Nonoo a US-based British-Bahraini fashion designer. She is best known for her eponymous line of women's ready-to-wear. They got married in 2012 and thanks to their combined influence became one of New York's power couple. They had a luxury Venetian wedding that had in attendance high profile guests such as Princess Beatrice and Eugenie as well as James Middleton. The wedding featured a performance by American singer-songwriter, Lana del Rey.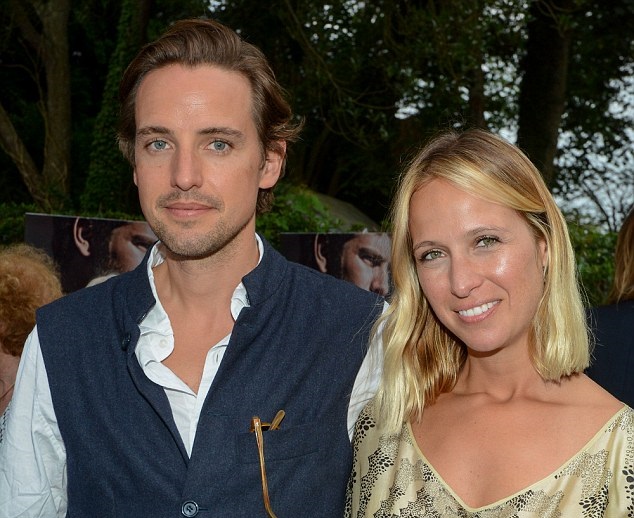 Misha Nonoo is said to have match-made Prince Harry with Meaghan Markle. They separated in 2016 and by 2017 had finalised their divorce. Page Six exclusively reported that "wild ambition" was the reason for their split. Nonoo would in 2019 marry Michael Hess, heir to Hess Corporation. Their wedding which was described as the wedding of the year had numerous high-profile guests including James Corden, Katy Perry, Orlando Bloom, Paul McCartney, Ivanka Trump, Jared Kushner, Prince Harry and Megan Markle.
Maria's Engagement To Gilkes Is Not Her First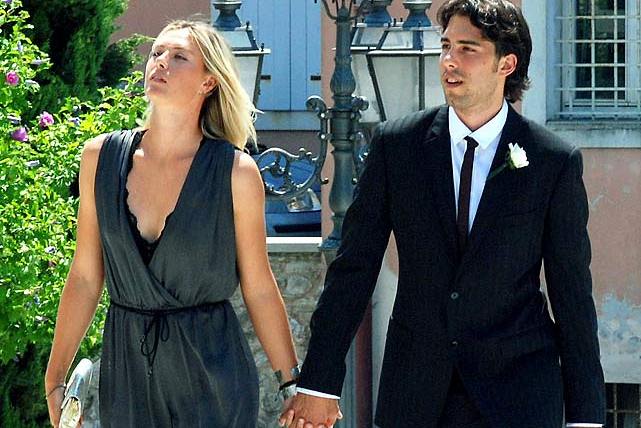 Though Maria Sharapova has not been married before, her engagement to Gilkes is not her first as she was first engaged to NBA star Sasha Vujačić in 2010, she had begun dating the Slovenian basketball player in 2009. Unfortunately, they called off their engagement in 2012. MAria described how her relationship with the Slovenian basketball player Sasha Vujačić started and ended in her autobiography, Unstoppable: My Life So Far.
Sharapova opened up about the relationship, stating that it didn't work out because Sasha was not able to properly deal with her wealth and fame being more than his. Of the engagement, she wrote in her book that it was more a sign of possession than an act of love from the NBA star. Sasha's behaviour after her 2012 Roland Garros tournament win was the final nail that made her realize the relationship would have to end.
Before Sasha, Maria Sharapova had a brief relationship with Charlie Ebersol in 2008. Charles Ebersol is an American TV and film producer and director, best known for being the co-founder and CEO of the now-defunct Alliance of American Football. He also co-founded Hochberg Ebersol Co., also called The Company, with Justin Hochberg. Ebersol was listed in The Hollywood Reporter's Reality Television's 50 Most Powerful Producers in 2012.
In 2005, Maria Sharapova was rumoured to be in a relationship with Andy Roddick. While the two were spotted together at an event, neither officially confirmed being in a relationship. Andy Roddick is a retired professional tennis player and a former world no. 1 with several Grand Slam wins under his belt.
Maria has also been involved with Bulgarian tennis star, Grigor Dimitrov, who is 4 years younger than her. Before he started dating Sharapova, he had been in a relationship with Maria's on-court rival, Serena Williams. After Sharapova's Wimbledon 2015 defeat by Williams, she and Dimitrov ended their relationship.
Early in her career, Sharapova was rumoured to have had a short relationship with Maroon 5 singer Adam Levine after they met at her 18th birthday party. The relationship didn't last long, with only a few dates in-between.
Is Maria Sharapova Married? 
Maria Sharapova is currently unmarried. Maria and Alexander have been engaged for more than a year but they do not seem to be in a hurry to tie the knot. Meanwhile, they are already about to become parents.
In April 2022, the four-time Grand Slam winner celebrated both her 35th birthday and her forthcoming motherhood. She took to her Instagram on April 20 to announce that she is expecting her first child with Alexander Gilkes, showing off her growing baby bump in a picture that shows her wearing a leggings and bikini top on the beach.
She captioned the photo, "Precious beginnings!!! Eating birthday cake for two has always been my specialty". Among the many people that commented on the post was Maria's fiancé who responded with a heart-eye emoji. However, he is yet to share the wonderful news on his own social media.
FAQs
Who Is Maria Sharapova's Husband?
Maria Sharapova is not and has never been married. However, she is currently in a relationship with a businessman named Alexander Gilkes. Born on 16 July 1979, in United Kingdom and raised in London, Alexander is a graduate of the University of Bristol. Maria and Alexander started dating in 2018 and got engaged in December 2020.
When Was Maria Sharapova's Engagement?
After dating for about two years, Maria Sharapova and Alexander Gilkes took their relationship to the next level by getting engaged in 2020. The professional tennis player shared the news of their engagement via her Instagram account on December 17 2020.
Though Maria has not been married before, her engagement to Gilkes is not her first as she was initially engaged to NBA star Sasha Vujačić in 2010, she had begun dating the Slovenian basketball player in 2009. Unfortunately, they called off their engagement in 2012.
Who Are On the List of Maria Sharapova's Boyfriends?
Maria Sharapova has been romantically linked to several men and they include Charlie Ebersol (2008), Andy Roddick (2005-rumor), Grigor Dimitrov, Adam Levine (rumor), Sasha Vujačić (2009 to 2012), and Alexander Gilkes (2018 to present).