DC Young Fly's girlfriend and baby mama is the popular reality TV star and model Jacky Oh. The young and famous rapper is not married but has been in a long-term relationship with the model. Even though the duo are not married, they are parents to three adorable children, including Nova and Nala Whitfield.
Read on to learn about DC Young Fly's relationship with Jacky and why the couple seems to think they don't need to be married to validate their love for each other.
DC Young Fly Is Not Married
Many often mistake DC Young Fly's girlfriend as his wife, but the two are not yet married. Born John Whitfield on May 2, 1992, in Atlanta, Georgia, United States, DC Young Fly began his career as an Instagram personality. His stock in trade was aimed at already established celebrities.
Since then, he has achieved a lot of success in various areas of his life, including his career as a comedian, actor, rapper, host, singer, and social media personality.
He rose to fame after his very public roast feud with popular Hollywood star and comedian Kevin Hart. The Me Time star is not the only celebrity that DC Young Fly took a shot at, as NBA star LeBron James was also put in the comedian's line of fire. Kevin Hart's response to DC's side-splitting roast, however, drew a lot of traffic to the then budding comedian's Instagram page.
Before long, he had amassed an incredible amount of followers over a short period. Young Fly's antics got on Nick Cannon's radar, and the then Wild 'N Out host decided to bring him on to the show in 2015. Young's life over the next few years was so eventful because this was also where he met and started his relationship with Jacky, who was one of his co-stars on the show.
However, one area of his life where the talented entertainer has yet to put a seal on is marriage. Despite how well his relationship with Jacky Oh seems to be going, DC Young Fly has yet to make the move many are waiting to hear of.
DC Young Fly's Girlfriend is Jacky Oh
Almost as soon as DC joined Wild 'N Out in 2015, he had the opportunity of meeting model and YouTube star Jacky Oh. At the time, Jacky Oh was also part of the cast of the show, and they reportedly started dating after his rookie season wrapped up. According to DC Young Fly's girlfriend, the rapper and comedian flew back to Atlanta while she went back to California.
The week after they returned to their respective bases, Jacky Oh flew to Atlanta to hook up with DC, and the seeds of what has become more than a five-year relationship were sown. Jacky Oh was also clear in the fact that she and DC didn't fall in love at first sight and that their relationship gradually grew to what it is at the moment.
DC Young Fly and Jacky Oh Have Been Together for Over Five Years
Jacky Oh's decision to leave the cast of Wild 'N Out did not bring about the end of her relationship with the rapper. They both went on with their respective careers, with DC continuing his stint on the MTV show alongside his thriving social media career, which has grown to over 11 million followers on Instagram.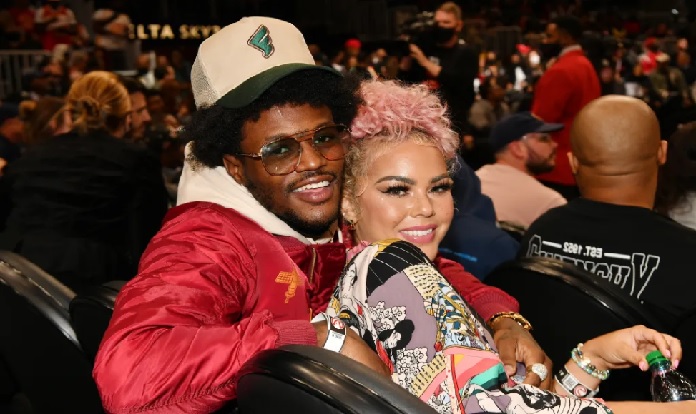 Jacky Oh, on her part, has gone on to launch an equally successful YouTube channel where she puts out content related to her modeling career, family memories, and other light-hearted content.
DC's girlfriend is also an entrepreneur with her lip gloss line known as J Nova Collections, where she sells lip glosses, lip liners, velour shorts, lashes, and several other beauty products. She launched the line in October 2019.
Despite their respective schedules, the couple has remained together for over 7 years as of the time of writing. Remarkably, throughout their time together, DC and Jacky have yet to be subjects of any unsavory scandals or controversies.
DC Young Fly has Three Children with Jacky Oh
Shortly after they started dating, DC Young Fly's girlfriend conceived and became pregnant with their first child, and 9 months later, Jacky delivered a very healthy daughter who was named Nova Whitfield. Nova was born on October 16, 2016, and the couple's delight at the birth of their first child appeared to solidify the relationship between them.
For almost 4 years, DC and Jacky fussed over their daughter Nova before she took to Instagram to reveal the fact that she was pregnant with their second child together. On August 7, 2020, DC and Jacky welcomed their second child as a couple, and she was also a daughter named Nala Whitfield.
DC Young Fly has taken on the role of a doting father to his adorable daughters like a fish to water, and it was even reported that he revealed his intention to have at least 8 more children with Jacky Oh after the birth of their first daughter.
He has already made some progress on that wish with the birth of Nala and also appears to be making further progress with the making of more babies as they announced the impending birth of their third child in early 2022.
DC's daughter reacted joyfully to the news, with his oldest excitedly telling her younger sister that she already knew what the secret her mother was about to reveal was. At first, DC told the girls that they were going to space before Jacky revealed that they were going to have a baby brother or sister, as it appears the couple would prefer to be surprised about the sex of their third together.
Months later, in July, they announced the birth of their son.  With the way the couple shows love and care to each other and their children, most people have taken to addressing Jacky Oh with the title of wife. However, it is a title she is not in a hurry to take on because their philosophy involves not trying to fix what isn't broken.
Both DC and Jacky believe that they have a good thing going and feel no need to validate their relationship with marriage.
DC Young Fly's Past Relationship History is Unknown
For a man of his age, it would not be too illogical to assume that DC Young Fly dated other women before meeting and currently dating Jacky Oh. However, a look at his dating history would suggest exactly that. The same could also be said for Jacky Oh, whose relationship history has been edited to include just DC Young Fly on the list.