Devon Sawa is an actor widely known for playing the role of Stan in the iconic music video of rapper Eminem's hit song of the same name. The Canadian, who began his career when he was only a teenager, is further famous for featuring in movies such as Little Giants, Now and Then, Casper, Wild America, SLC Punk!, and Night of the Twisters. He also appeared in the comedy-horror movie Idle Hands alongside Jessica Alba.
For his work, Devon has received a number of award nominations, including two Saturn Awards nominations for Best Performance by a Younger Actor, one of which he won; a Blockbuster Entertainment Award nomination for Favourite Actor in the Horror Category, and a Young Artist Awards nomination for Best Performance in a TV Movie/Mini-Series.
Who is Devon Sawa?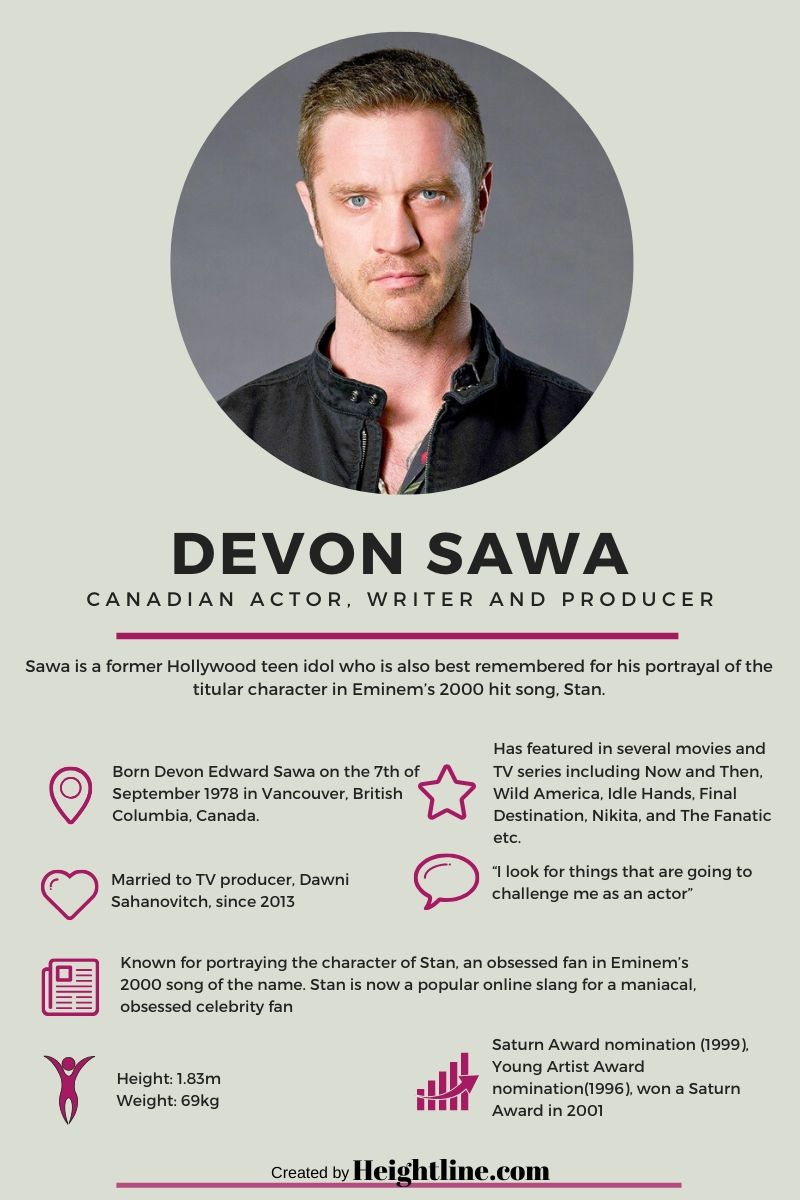 Devon Sawa's Background and Teen Idol Years
Devon Sawa was born on September 7, 1978, in Vancouver, British Columbia to middle-class parents named Edward and Joyce Sawa. His father, who worked as a mechanic, is of Polish origins while his mother can best be described as a racial melting pot. He is the last of their three children.
As a little boy, Devon fell in love with the performing arts and began a career in the field by becoming the face of a children's action toy brand in 1992. He went on to appear in the movie Little Giants before he got his career breakthrough by landing a role in Casper as a human boy. He would then go on to star in Now and Then as a town bully named Scott Wormer alongside Christina Ricci.
By the mid-1990s, Devon Sawa had become a teenage idol. Other movies that he went on to appear in during this time included Night of the Twisters (1996), The Boys Club (1997), Wild America (1997), A Cool, Dry Place (1998), SLC Punk! (1998), Idle Hands (1999) and Final Destination (2000).
Though he was more active on the big screen during his teen star years, Devon also had a couple of memorable small-screen roles. He appeared in an episode of Unsub and a few others of The Odyssey as well as TV films like Night of the Twisters and Robin of Locksley in 1996.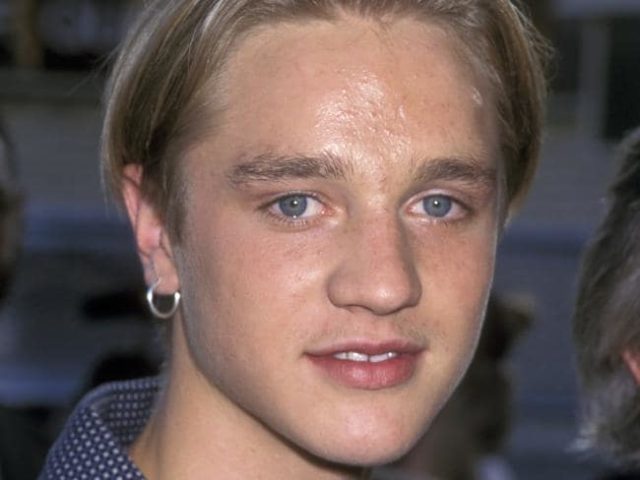 Devon Sawa Took a Hiatus From The Spotlight
Devon Sawa's career appeared to have been shaping up to be a very huge one, however, as time passed, it seemed as though the actor was struggling with transitioning to the next level. By 2003, he had been so overworked that he decided to take a break from the entertainment space. Before this time, he played the eponymous character in Eminem's Stan music video in 2000, a role for which he'll forever be remembered because of how significant the song became in the pop-culture scene.
In 2002, Devon starred in movies such as Slackers and Extreme Ops. Though he was not actively auditioning for roles from 2003 when he decided to take a break, a few projects that he had previously done were released during that time. They include Shooting Gallery (2005) and Devil's Den (2006).
Devon Sawa's Return To Acting and Recent Endeavors
Towards the end of the 2000s, Devon Sawa slowly began to return to acting. He had told US Weekly that he wasn't sure if he would return to acting but he came to realize that acting was his true calling after an agent accidentally sent him an invitation to audition for a role.
Devon honored the invitation but did not get the role, however, that experience proved enough to re-ignite his passion for acting. In 2010, he managed to land the recurring role of Owen Elliott in the CW action-thriller series Nikita. His role was eventually updated to that of a series regular two years later at the start of the third season, allowing him to appear on the show until it ended in December 2013.
While starring in Nikita, Devon Sawa during his spare time was able to score parts in a number of movies. They include 388 Arletta Avenue (2011), The Philly Kid (2012), and A Resurrection (2013). Post-Nikita, he appeared in the TV film Broad Squad and acted in movies such as The Exorcism of Molly Hartley (2015), which was released direct-to-video, Life on the Line (2015), and Punk's Dead (2016).
Devon's next major TV role came as Nico Jackson in Somewhere Between, a series that was unfortunately short-lived as it got canceled after one season in 2017. The actor has since then continued to remain active in Hollywood as he appeared in the films Escape Plan: The Extractors and the psychological thriller The Fanatic in 2019.
Meet His Family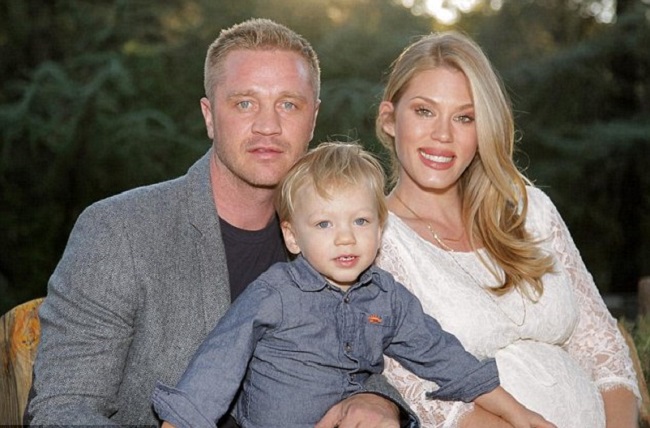 Sometime in the early 2010s, after the actor had returned to acting, Devon Sawa began dating Dawni Sahanovitch, a producer on Canada's Bachelor show. The lovebirds later decided to exchange vows but they managed to keep information about the ceremony away from the public. No one other than family and friends knows exactly when they got married, however, a few publications have put it as 2013.
The couple appears to be very much in love and their union has already been blessed with two children; a son and a daughter named Hudson and Scarlett respectively. Both Devon and Dawni are constantly posting pictures of their beautiful family on their respective social media pages.
Who is Devon Sawa's Wife?
Devon Sawa's wife is Dawni Sahanovitch, a successful interior designer who runs Dawni Sawa Interiors in Calabasas, California
What is Devon Sawa's Net Worth?
Devon Sawa's net worth is estimated to be in the region of $2 million. He made his wealth from his acting career.
What is Devon Sawa's Age?
Devon Sawa is 45 years old. He was born on 7 September 1978 in Vancouver, Canada.