Demetria McKinney is not married, but she came close to getting married in 2016. Sadly, her engagement was called off at the last minute. That aside, she is a mother of one son named Cairo.
A veritable vocal powerhouse, Demetria McKinney is popularly known as an award-winning artist who has been featured in diverse roles both on the small and big screens; she is also well known for her stage performances. Demetria is skilled as a songwriter, equipped with a vocal ability that requires zero studio enhancements and her generous manner of expressing emotions gets the listener to be instantly connected.
But despite how renowned her musical prowess is, Demetria has other aspects of her life which she carefully hides away from the media. This includes her son (her only child) and how he came about. Here, we will give you insight into all the men she has been involved with and what we know about her 26 years old son named Cairo.
Demetria Mckinney Is Not Married But Has Been Involved with Many Eligible Bachelors
No, Demetria Mckinney is not married. Though she came close to getting married in 2016, her engagement was called off at the last minute. At the moment, she is single and happy so from all indications. Be that as it may, she has been named to be with a couple of men in the past though there arent solid evidence to support this.
Demetria Mckinney's dating history involves a lot of speculation and guesses. She has been involved in only two confirmed relationships but this doesn't stop the rumors. Of course, Demetria is a beautiful and attractive woman so we wouldn't blame the naysayers for always pairing her up with some eligible bachelor. Let's have a look at these men;
Demetria's Unknown Baby Daddy
Unfortunately, we do not know who is the father of Demetria's son Cairo. However, we do know that she got pregnant at 17 and had her son in January 1997. Who is Cairo's father? Was he in a relationship with Demetria? Demetria has chosen to keep silent about these matters but it is safe to say that whoever he is, he was involved with Demetria at one point.
Demetria Mckinney and Allen Payne
Whether Demetria dated her co-star and husband in the series House of Payne is still up for speculation. Allen Payne and Demetria had an on-screen relationship as CJ and Janine in the show and perhaps the undeniable chemistry between the two was what sparked the rumor that the two were dating off-screen. Perhaps the duo was just good with the acting skills or they were being real. We might never know.
Roger M. Bobb and Demetria Mckinney
Demetria's decade-long relationship with movie producer and president and CEO of Bobbcat Films Roger M. Bobb was well published. The couple met when Roger was the executive vice president of Tyler Perry Studios and Demetria starred in Tyler Perry's House of Payne.
Their romance was also featured on The Real Housewives of Atlanta, where some of the women on the show questioned Roger's commitment to Demetria. In the show, a friend of Kandi Burruss' named Gocha claimed she dated Bobb at the same time McKinney said the producer was exclusively her man.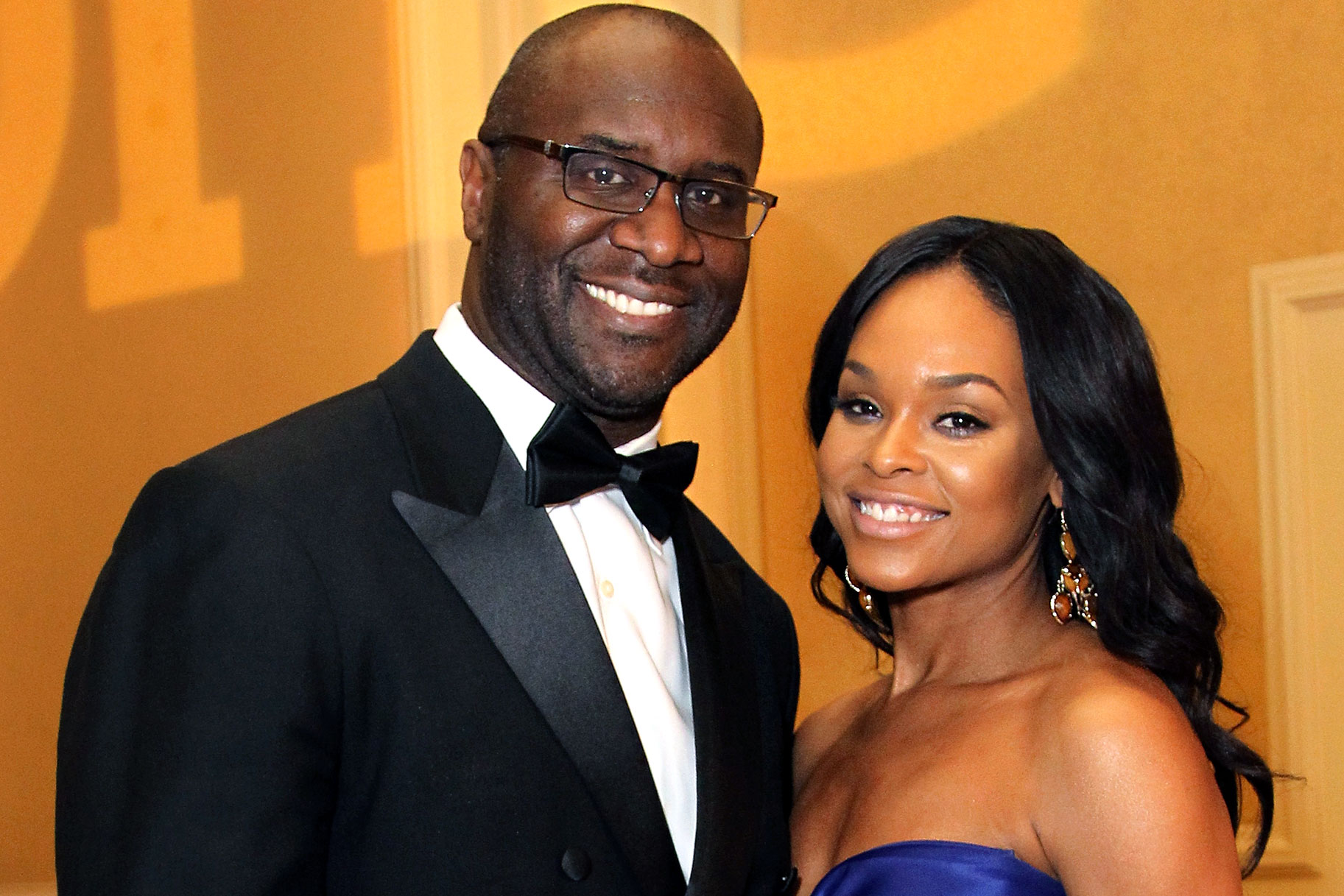 On New Year's Day 2016, Bobb popped the question in Detroit where McKinney was opening for R.Kelly and they began planning for a September wedding. The then 36-year-old Demetria proudly flaunted her engagement ring at any chance she had. Fans of Demetria were however disappointed to learn that the anticipated wedding has been called off. The reason for the split between the two is unknown, however, Demetria didn't waste time in moving on. The actress cum singer soon stepped out with her new man, signaling that she is done with Bobb.
Eric "Nealante" Phillips and Demetria Mckinney
After the split with Bobb, Demetria later announced she was dating songwriter and music producer Eric "Nealante" Phillips. Demetria announced her new relationship via Instagram in September 2016. In the now-deleted post, she wrote that life was good to her and she is happy making amazing music with @nealante whom she also informed she was in a new relationship with.
It isn't clear how long the relationship between Demetria and Eric lasted but it is confirmed that Demetria is now single. According to recent findings, as of 2022, Eric "Nealante" Phillips was involved with an actress and influencer named Amoré Michelle.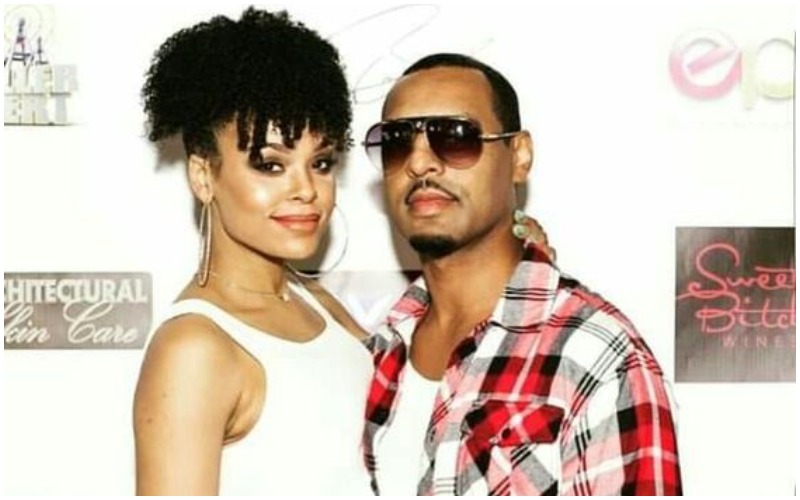 Demetria Mckinney Remains Single and Focused on Building Her Career and Raising Her Son 
Demetria is presumably single at the moment. There is no information on her current dating profile. She is more focused on her acting career which is really doing great and on her son Cairo. The popular actress cum singer is a single mother with a son from a past relationship. He was born in  January 1997.
She gave birth to the young man at the age of 18 but to date, she has never revealed the identity of the boy's father. The younger man's name is Cairo and he is [agedob="19970101″] years old. For most of her career, Demetria kept Cairo out of the limelight, and except for special occasions, he mostly stayed away from the media.
Demetria Mckinney was Born an American in 1978
There is a dearth of information on the birth details and family life of the actress but it is common knowledge that she was born as Demetria Dyan McKinney in Albuquerque, New Mexico, on the 27th of August 1978. Her country of birth indicates her American nationality but her ethnicity is definitely Afro-American. The identity of her parents has not been revealed but she comes from a large family of nine children and she is the second child.
Demetria developed an interest in the performing arts during her formative years and by the time she was four, she was already on the stage, performing, as well as singing in churches and schools. Her early education was accomplished at Fort Walton Beach High School. She was homeless at the age of 17 and it was rumored at that time that she had to drop out of school because she had a son; she later completed her studies in Italy through a scholarship. Demetria attended Okaloosa-Walton Community College, graduating with a degree. Her trademark is said to be her hourglass shape as well as her thick black and curly hair.
She is Famous Both as a Singer and Actress
With a career that officially started in the year 2000, Demetria has come to be widely recognized for her portrayal of the character of Janine Payne on the set of the TBS sitcom titled Tyler Perry's House of Payne. The actress has recurring roles in productions like Superstition, Saints & Sinners, The Rickey Smiley Show, The Ladies Room, Devious Maids, Superstition, Motherland: Fort Salem, A Gospel Christmas, and stage performances like Rhythm and Blues Opera I Dream, Dreamgirls, and Love Jones: The Musical. In 2017, precisely on the 8th of October, she played the role of Whitney Houston in the biopic Bobbi Kristina on TV One. She was on the set of The Real Housewives of Atlanta, a Bravo TV series that cast her in the 7th season and gave her a cameo appearance on the 8th season.
Although she is pretty busy with her acting career, Demetria Mckinney always creates time for her first love: music. In the past, she has performed, as well as recorded with famed artists like Musiq Soulchild, Lyfe Jennings, and Anthony David. Demetria has also opened for performers like Tyrese and Tank and has been on tours with R. Kelly, as well as the Pepsi Funkfest. She dropped a single titled "Easy" in 2017 which chronicled the story of a lady living and loving a guy in a dalliance that is progressing. Another of her singles is titled "Go Yo … Ish" which came to light in 2011 and quickly became a favorite among fans. Other singles she has to her credit are – "Work with me", "Take away this Love", "Trade it All", and "Unnecessary trouble".