David Goggins mother and father are Jackie Goggins and Trunnis Goggins. They are also parents to Trunnis Goggins Jr., who is David's older brother.
David Goggins is an American author, ultradistance cyclist, ultramarathon runner,  public speaker, triathlete, and former United States Navy SEAL. The ex-military personnel gained recognition for his athletic career, which was facilitated by his work for charity. David Goggins' mother and father have been able to gain a spot in the limelight following their son's achievements. His parents were not the only ones that leveraged his fame, but also his brother.
David Goggins' Family
David Goggins' family is made up of his parents, Jackie Goggins and Trunnis Goggins, himself and his older brother named Trunnis Jr. Goggins. The older Goggins gave birth to their sons while they were still married and the failure of their marriage notwithstanding, they were still able to raise their sons to be responsible adults. Though they are not perfect, David cherishes his family a lot, as they all played a role in his rise to success.
David Goggins' Parents
David Goggins' mother and father are Jackie Goggins and Trunnis Goggins respectively. Owing to the fact that they are not celebrities, nothing is known about their marriage, including where, when, and how they met, and how long they dated before getting married.
However, according to reports, they were married for over eight years before they pulled the plug on their union. David Goggins was just about eight years old at the time and  reports have it that it was his mother who walked out of the marriage. This was because she faced a lot of physical abuse with her children at the hands of Trunnis Goggins and couldn't bear it any longer.
According to David, her mother escaped from their father to Brazil Indiana, United States, her hometown, with the help of an old neighbor. Following the end of their marriage, it is not known if the former couple remarried.
Who Is David Goggins' Mom?
David Goggins's mom is Jackie Goggins. The athlete's mom lives away from the spotlight despite being thrust into the limelight by her son's fame. As a result, her date, month, and year of birth are unknown, making his zodiac sign unknown too. Information about her family background is also scarce and as such, nothing is known about her parents and siblings, if any.
In the same vein, nothing about where she spent her childhood is available in the public space. However, according to a source, she is from Brazil, Indiana, and is of the African American race.
Jackie Goggins has also kept all about her educational background under wraps. There is no credible information about the names and locations of the schools that she attended for her elementary and high schools. It is equally not known if she earned a degree or not.
While she was still married to David's father, she worked as a cook in Skateland from morning to midnight. Skateland was a lucrative roller skating rink owned by her now-ex-husband. After she left him and moved to Brazil, she began to fend for her children. However, what she did for a living at that time and currently remains undisclosed.
David Goggins's Mother Played a Vital Role in His Rise To Fame
David Goggins' mother is one person who contributed greatly to his success. While they still lived with their father, David got little to no sleep as he worked night shifts looking after skating shoes at the rink. This greatly affected his academics and mental health, as he lagged behind a lot. After his mother escaped, she enrolled him in the second grade for the second time.
With time, he began to pick up his pieces, both academically and mentally. This further gave him an edge in pursuing various careers, which have turned out successful today.
Who Is David Goggins' Father?
David Goggins's father is Trunnis Goggins. Just like his ex-wife, little to nothing is known about him. This includes his birth details, which have made his birth sign unknown. There is also no credible information about where he is from.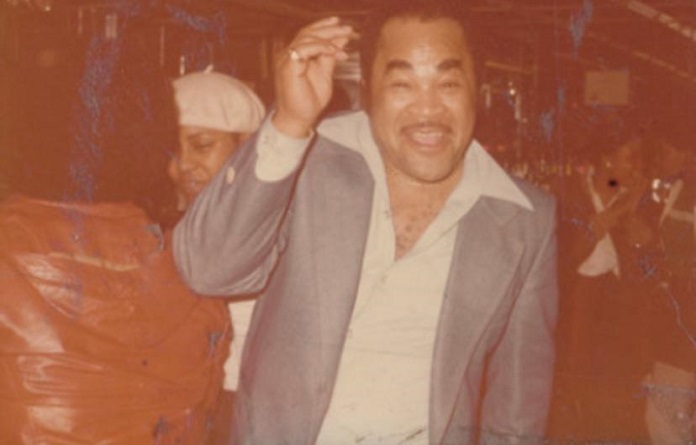 All that was known about him is that he resided in Williamsville, New York, in the United States. There are no details about his family, including the names of his parents and siblings. What they did for a living has also remained unclear. There is also no records of how his childhood was spent, and no records of his roots, academics, etc.
However, it is known that David Goggins's father is a self-made businessman in the United States. He is the owner of the roller disco rink where he makes his family work hard.
What Is David Goggins' Relationship With His Father Like?
David Goggins' relationship with his father in his early years was quite strained. This was because, at the age of six, his father made him work at night at the rink. Whenever a skate shoe went missing, he would flog him with a belt.
At that time, when he tried to sleep on the couch, the loud music would not allow him. This seriously affected his mental health and academics. However, things took a turn after David Goggins began living alone with his mother. He began to get better academically and physically when he reached adulthood and thankfully, he has done so well for himself but we do not know how well his relationship with his father is doing.
Does David Goggins Have Brothers or Sisters?
David Goggins has just one older brother named Trunnis Jr. Goggins, with whom he spent his early childhood. His brother's exact birth details are not known, but he was born in the 1970s. He is of African American ancestry.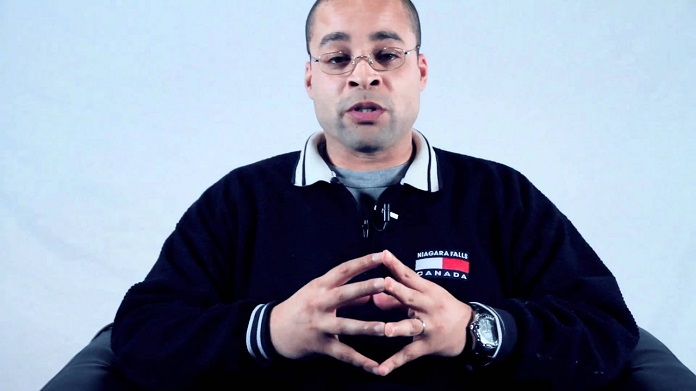 Trunnis Jr. Goggins spent part of his childhood with his younger brother in Williamsville, New York, in the United States. However, he spent the later years of his life with his father. This was after he came back to his father shortly after his mother escaped with them.
He also maintains a low profile though the spotlight has shone on him because of his relationship with David.
While growing up, he worked with the rest of the family in their father's rink. However, what he has his hands on at this time is not known. He was not left out of their father's tyranny and received the same cruel treatment as his mother and younger brother.
What he does for a living now is off the radar. Meanwhile, he maintains a very close relationship with David and is proud of his achievements so far.