Dan Howell is one of England's biggest exports when it comes to internet and online personalities. Dan has, over the years, developed and carefully cultivated a thriving YouTube career. It is important to understand that with the number of youtube stars and Instagram celebrities popping up every day, remaining relevant over the years is actually a difficult task and one Dan has achieved while making it look effortless. His famous YouTube channel, which has over six million subscribers, is simply called 'Daniel Howell', however, it used to be called 'danisnotonfire'.
Part of the reason Dan has continued to remain successful is that he diversified his brand, he didn't limit himself to his YouTube platform but also had a successful radio show – Dan And Phil – with his frequent collaborator, Phil Lester, on BBC Radio 1. Dan And Phil was an entertainment night show that aired every Sunday. He was also a host on BBC Radio 1's Internet Takeover which aired every Monday night and featured different online and internet celebrities. He hosted Internet Takeover with Phil Lester as well.
Phil Lester, who Dan has frequently collaborated with, is also an English Youtuber and radio personality who is known for his work on his Youtube channel, Amazing Phil. Together, he and Dan have gone on to collaborate for many years.
Read Also: Gavin Free Biography, Net Worth, Height, Age, Girlfriend And Family Life
Personal Life: Biography & Age
Dan Howell was born on June 11, 1991, in Winnersh, Wokingham, Berkshire, where he was also raised. From the age of sixteen, he worked at Focus DIY, a privately owned chain of DIY stores in the United Kingdom, prior to starting his YouTube Channel. After Focus DIY, he temporarily worked at ASDA – a British supermarket retailer, with its headquarters in Leeds.
He attended The Forest School, an all-boys secondary school located in Winnersh, Berkshire, England and graduated in 2009. After his graduation, he took a year to explore posting videos on his Youtube channel as a hobby which could hopefully transition into a career.
In 2010, he began studying law at the University of Manchester but dropped out in 2011 when he realized he had no interest in the subject or the profession. This was when he fully transitioned into becoming a fulltime Youtuber. He also began exploring radio presenting as a career option.
In 2011 as well, he also began living with his best friend and frequent collaborator, Phil Lester. They lived in Manchester but moved to London in 2012. Together, they've lived in three homes so far.
Dan Howell has also struggled with clinical depression which he admitted in his video, "Daniel and Depression", which he posted in October 2017. In the video, he spoke openly about his journey to recovery which involved seeing a therapist, taking antidepressants and focusing on "basic self-care".
His video was impactful and has been seen over 2.6 million times. He posted the video a day after World Mental Health Day and showed it for #HelloYellow – a mental health campaign by YoungMinds, by a UK-based organization. Phil Lester also gave support to his friend and the campaign. After the video, YoungMinds named Howell as one of their ambassadors, appreciating his support.
Dan Howell's Family & Brother
Dan has a younger brother, although not a lot is known about him, as he keeps away from his brother's fame. His mother was a philosophy graduate while his father worked special effects for movies and was also a DJ.
When it comes to his family, Dan has a close relationship with his grandmother.
Girlfriend or Boyfriend? Gay or Straight?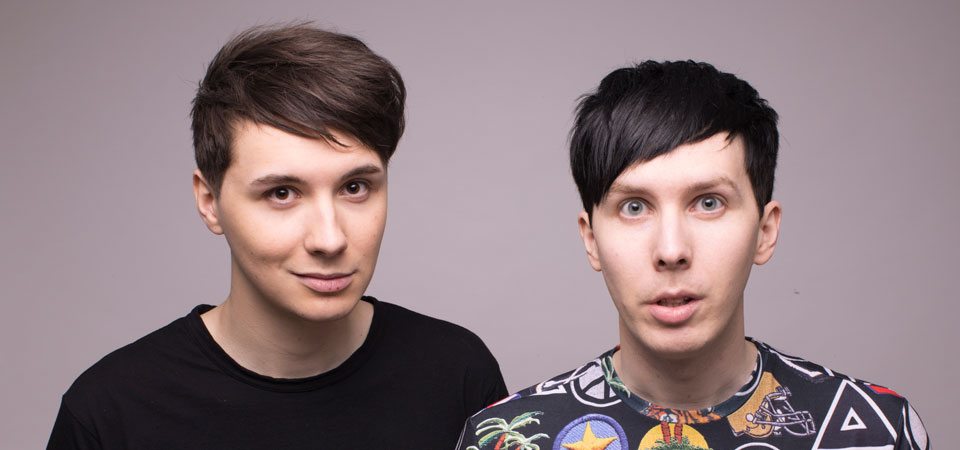 Dan Howell is confirmed to be bisexual. He has kept most of his relationships private but it has been confirmed that he has been in relationships with both men and women. His most notable relationship has been his with actress Lucy Hale. Lucy Hale is a famous actress known for her role as Aria in Pretty Little Liars and Stella Abbott in Life Sentence. She also appeared in How I Met Your Mother, Privileged and the movie Truth Or Dare.
He has also been rumoured to be in a relationship with Phil Lester, his best friend and collaborator, however, this has not been confirmed.
Net Worth
Dan Howell currently has a net worth of $2.5million which can be attributed to years of working as a radio personality and a YouTube content creator. He is doing very well for someone whose primary source of income is the online media.
The online media is set to replace the traditional media as the primary means of entertainment, so, it's no surprise that its stars are worth millions of dollars.
See Also: David Dobrik Age, Net Worth, Height, Wiki, Parents, Girlfriend, Family 
Dan Howell's Height, Weight And Other Facts
Full Name: Daniel James Howell
Profession: Radio personality, Youtube Star
Height: 6 ft 3¼ in or 191 cm
Weight: 80 kg or 176 lbs
Race: Caucasian
Nationality: British
Date of Birth: 11 June 1991
Place of Birth: Wokingham, Berkshire, England, United Kingdom
Marital Status: Single
Astrological Sign: Gemini
Net Worth: $2.5 Million